●

Commentary
Jul 19th, 2021
2021: Will Your Car Dealership Go From Success to Hot Mess?
I'm not one to sugarcoat a crisis, but the pandemic has created at least one happy consequence for car dealers — vehicle shortages. With people everywhere urged to avoid public transport and chip shortage, car sales have hit a record high and demand continues to outpace supply. 
So after years of making very little selling new cars, dealers are finally laughing all the way to the bank. No matter the franchise, no matter the location. Car dealers everywhere are having their day in the sun. 
Do you know what that means?
Some will get burnt. 
Whether it's in 6 months or 12 months, manufacturers will catch up and flood the market just like pre-pandemic days. And the car dealers who did nothing but bask in the glow of their success? They'll start to feel the heat. 
The best car dealerships know that success has a nasty habit of breeding complacency. So while the foolish rest on their laurels, the wise are working to future-proof their businesses. 
The best are using this opportunity to examine what's working (and what's not working) in their business; their strengths, and their weaknesses. 
They know that it won't be long until competition for buyers is back on, and they're taking proactive steps to finesse their operations; now, not later. 
They're getting ahead quite simply by getting ahead. 
Make sure you're one of those dealerships. Otherwise, instead of laughing all the way to the bank, you'll be crying all the way to the bankruptcy court. 
Now is the time to ask yourself this:
What is your dealership doing to improve and prepare your operations for the future?
Remember that when demand exceeds supply, sales training and excellence take the backstage. If you've got the cars, the customers will come. But when things reset, will you be out of practice? Out of shape? Out of step with the car dealers that took the time to get organized and stay ahead of the game?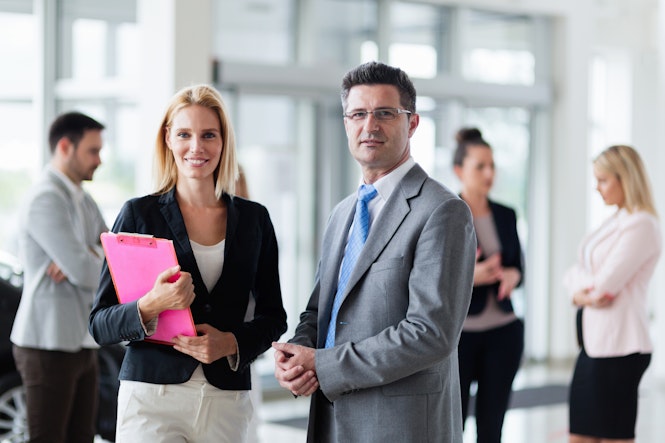 If you're not sure how to answer that, consider how much time your dealership spends fine-tuning these all-important aspects: 
Sales Processes
How regularly are you reviewing? When you review your sales, are you considering not just quantity of sales, but quality? Are you confident in your staff's product knowledge? Are they confident in their product knowledge? 
F&I Product Lineup 
When was the last time you took a good hard look at your finance and insurance product lineup? Are you sure it's up to date and working hard for your business? How about your reinsurance structure? It all adds up.
Readiness to Buy 
No well-meaning car dealership would wish failure on another, but the hard truth is that not all dealers will survive the downturn. Are you ready to mobilize cash quickly when the opportunity comes to buy a dealership? 
Advertising and Marketing 
Sure, you don't need it right now. But when supply outweighs the demand, dealers will be competing to turn customers' heads. Will you be placed to shout the loudest? Plan out your advertising and make sure you're ready to make that investment when the time comes. 
These are just some of the strategies that will separate the winners from the losers. The good news is that there's still time to decide which side of the line your dealership will be on. 
These good times are well deserved. But don't expect them to last. Even more importantly, don't get caught out when the tide starts to turn. Use today's flush to build a better, more resilient business for tomorrow. 
Curated, quality insights?