●

Commentary
May 10th, 2021
4 Reasons Why Industry Awards Are Marketing Gold — and How to Leverage Them
As a business leader, you understand the importance of recognition. It's not just that it feels good to be celebrated for your hard work and dedication: it can be a powerful marketing tool when leveraged properly. 
The most effective way to gain impactful recognition for your dealership is to win or be nominated for industry awards, such as CarGurus Top Rated Dealer. That honor is for exceptional customer service and top review scores, but there are plenty of other types of awards your dealership can win and put to work: community involvement, leadership, and more.
Winning and promoting awards is something every dealership can incorporate into their marketing strategy. Here are four reasons why awards are worth your time and investment, plus some tips for leveraging them.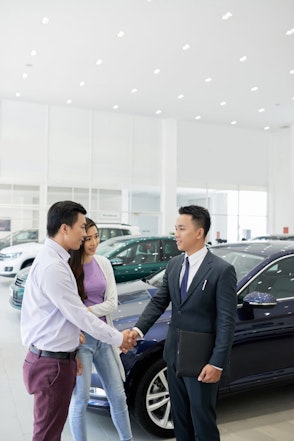 1. Awards boost your credibility 
Industry awards provide the objective, third-party validation that many shoppers crave. Ultimately, they help differentiate your dealership from the competition. Depending on the award, it can even serve as an instant seal of approval, inspiring trust and credibility in your business for consumers. Not every dealership wins awards and consumers know that which is why many feel more confident purchasing from a business with an independent endorsement. 
Tip: Don't keep your award to yourself! Promote your award win by adding a digital badge to your dealership website, displaying the plaque front and center in your showroom, and including the honor in your marketing materials. The more visible your award is, the more impact you'll get out of it. 
2. Your business gains brand awareness
It's no secret that today's shoppers use the internet to research their purchases, but with so many online resources available, it can be difficult for dealerships to stand out. That's another area where awards can help. Your dealership automatically gets a free promotion and increased brand awareness when the organization giving the award announces the winners. Not only will this help you build your reputation, but it will also give you the chance to win new business. 
Tip: To maximize your dealership's exposure, don't leave the promotion up to the awards organization. Put up a blog post on your website, issue a press release, and announce your award on social media — an especially influential channel among Gen Z and younger Millennial shoppers. There are countless benefits to a well-publicized award. 
3. It's a reason to connect with past customers
While winning an award can put you on the radar of shoppers who weren't already familiar with your dealership, it also gives you a valid reason to reach out to past customers. Shout your news to your customer network to remind them of the advantages of buying from your dealership. Plus, news of a recent award could help you cut through the noise and stand out from the countless other communications shoppers receive each day.  
Tip: If you've won a service- or review-based award like CarGurus Top Rated Dealer, it's likely that great ratings from customers helped you earn the award. Share your success with them via email and thank them for their feedback. Encourage them to visit your store again when their car needs to be serviced or they're in the market for something new.
4. It sends a great message to your employees
Beyond brand building and business opportunities, awards also help boost employee morale. By making accolades a priority at your dealership, you send the message that you're invested in the business and care about being the best. This can build team morale, increasing motivation among existing employees, and attracting top talent for future success.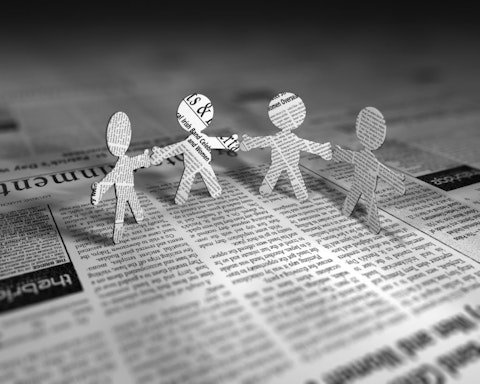 Tip: Celebrate the victory with the people who helped make it possible: your staff. Your dealership wouldn't be what it is without them. It always feels good to be recognized for hard work and dedication, and your employees will appreciate the gesture.  
Once you've won an award, don't ease up on your efforts. Awards should play an ongoing role in your marketing strategy, whether you run an independent dealership or franchise or sell used cars or new ones. Set your dealership up for long-term success by creating an awards calendar to keep track of what's coming up next. Assign ownership of key responsibilities like managing reviews or putting together awards submissions to a trusted staff member, so you never miss an opportunity. However, you approach it, plan for your dealership to be a winner in 2021!
Curated, quality insights?