●

Commentary
Jan 5th, 2021
5 Lessons From the InsideAuto Podcast as We Enter 2021
The InsideAuto Podcast hosts top GMs, Thought Leaders, Entrepreneurs, and Marketers in and out of the automotive industry. Launched in the middle of the pandemic, it covers everything from productive quarantine hobbies to effective marketing as we encounter the dynamic market. Below is a roundup of the best tips and tricks from top automotive professionals that participated in the show. These lessons can help us kick off 2021 in the right spirit:
Lesson #1: When time is precious, don't waste more of it on the manual. 
Colton Ray, CMO of Walser Automotive Group, has turned around his marketing strategy to cut the excessive manual and gain back 2-3 working business days per month. While he used to spend the first few days locked in an office updating specials, vendors, and websites, he now can focus on what he's good at: strategic planning and training to create a more efficient environment. "I always think back of when I was at Wayzata Nissan, and I think at the beginning of the month, and literally, I can't actually remember anything at the beginning of any of my months, because all I did was sit in my office for two-and-a-half days, generating ad copy generating ads...And I'm thinking to myself, that wasn't my core competency. My core competency at Wayzata Nissan was to work with my staff, educate, help them, educate them on our products, and our sales processes and assist them in the activities at hand, which we're answering show floor and internet lead activity, assisting our customers, moving them down the funnel to help them purchase vehicles and obviously service additional vehicles too." As budget and staff may be more lean, this is more important than ever to consider for a more effective marketing strategy. 
Lesson #2: Be a good corporate citizen while still crushing your market.
Matt Lasher, Director of Marketing at West Herr Automotive Group, talks about the importance of being creative and unique in marketing, all while abiding by OEM regulations and recommendations for certain campaigns that may not match up with store initiatives. It's the balance between the two that will keep a store successful. "It's part of the game, right? So I think you have to play by the rules of the game that exist within this franchise structure and all of how we go to market with our used cars, how we do our in store process, I think is largely up to us, however, it at it is at competing odds with some of the required technology that we have to use within the industry." Learning how to navigate this tug-of-war should be top of mind for automotive marketers today because they need to be hyperaware of mismatched campaigns. 
Lesson #3: Social Media could be the most powerful tool in your tool kit.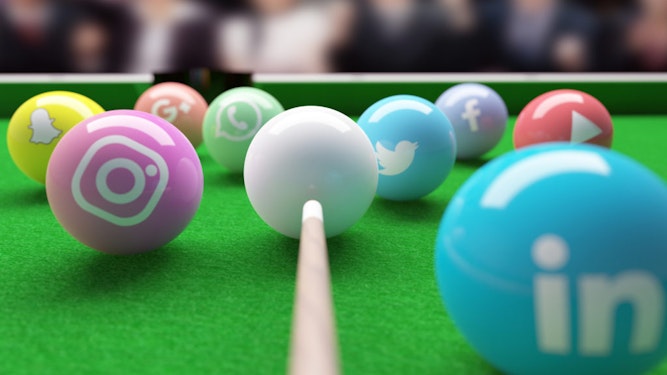 Melanie Borden, VP of Marketing at Celebrity Motors, has used the stay-at-home orders as a way to build her online presence and create a personal brand, as well as uplift the dealership's branding. In this podcast episode, she shares the secret sauce of social media success with actionable tips you can take to your dealership staff to sell more cars. "Having a plan is really the biggest piece of advice that I could give to anyone who's looking to create a story for themselves through social media. Just write it all down, find ways that differentiate yourself from anyone else. And dig deep into who you are, and how professionally you can help others. And to me, that's been a recipe for success."
Lesson #4: Be prepared for a strong automotive comeback.
Jack Nerad, long-time automotive writer, journalist, and contributor talks about the trends he's seeing in his research and multiple emerging markets that are coming from the pandemic. Jack mentions, "We've seen a big rise in value of used cars, many people are switching out of any kind of public transportation into their own personal car. And that's a big boon, especially to the used car market, and also the entry level new cars, because those people are transitioning out of something that was low cost is really important to them." While this is good news for automotive, dealers should be preparing for the recovery and gearing up marketing efforts to stay competitive.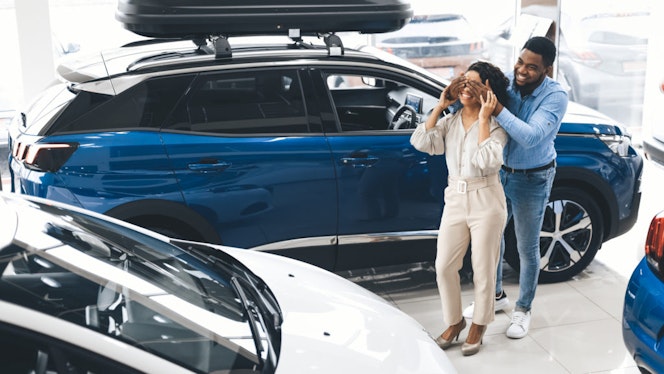 Lesson #5: Understand your reporting; own your data. 
Derek West, Advertising and Internet Director for the Autobahn Automotive Group, talks about how having a handle on his analytics gives him more control to making data-driven decisions when it comes to marketing and sales. Especially a multi-rooftop group, he does not want to have to toggle between different dashboards and spend all day creating equations from complicated dashboards to get the information he needs. "...if you've ever tried to go into Google Analytics or AdWords, and create reports, it can be very difficult. It can be time-consuming, jumping back and forth between, especially if you're a multi carline dealership jumping back and forth between all the stores... you need great reports, and it's great because we get [ours] on the first or the second of the month. So it's just very relevant information. And it's divided into just very easy to view, easy to determine, you know, if things are working, not working, which are working, etc."
While 2020 was tumultuous to say the least, it taught us all to appreciate what we have. It was a year full of lessons and challenges that will strengthen us. These podcast takeaways are just snippets of tips that can bring the right spirit to your dealership as we enter a fresh, new year. 
Ilana Shabtay is the VP of Marketing at Fullpath, Automotive's first customer data and experience platform (CDXP). She is an experienced marketer, highly skilled in digital marketing and artificial intelligence, and the host of the InsideAuto podcast. Having spent almost a decade in the automotive industry, Ilana continues to develop critical skills to drive marketing and serve the dealership community in a new era of technology.
View full profile
Curated, quality insights?