●

Commentary
Sep 17th, 2018
5 Secrets of Social Media Marketing for Dealerships
The past couple of years haven't been the greatest for social media companies, especially the most influential, popular, and notorious one: Facebook.
Between its selling of user data, charges of interference in elections (inadvertent or otherwise), and its vulnerability to manipulation by "fake news" and divisive elements, Mark Zuckerberg's social media behemoth has seen its reputation tarnished, the growth of its daily active users go flat and experienced the largest single-day stock market drop in history ($119 billion on July 25).
Yet Facebook, like other leading social media platforms (YouTube, Instagram, Snapchat, Twitter, etc.) remains one of the most-used and influential sources of information in the daily lives of Americans. Pew Research Reports found that 68% of U.S. adults who go online use Facebook, and three-quarters of them do so daily.
People may love to complain about social media, but don't ask them to give it up. It's a major part of most adults' lives, and shouldn't be underestimated in its power to influence. What this means for automotive dealers and marketers is that social media marketing, especially Facebook, remains a critical component of a successful advertising strategy, and is also vital for reputation management and consumer word of mouth.
Almost all dealerships have some form of online social presence these days, but there's a difference between a perfunctory effort such as a hastily created, rarely updated Facebook page and a comprehensive, multi-platform strategy that utilizes the full sales and marketing potential of social.
As Russ Chandler of PERQ points out in this month's feature, as a dealer, you need to start with clear goals. Is your dealership trying to gain name recognition and generate more foot traffic, or manage its reputation? It can do all that — and much more — but prioritizing is key. We've asked marketing experts from PERQ, AutoLeadStar, and Digital Air Strike to each share five secrets of success for social media marketing. Their insight will help dealers formulate the plan that best meets their dealership's social media goals.
Participants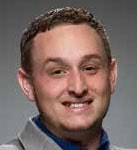 With more than a decade of experience in the auto industry as a dealer, Russ Chandler has seen firsthand the problems dealerships face every day. As a product marketing manager for PERQ, a marketing technology provider that boosts website conversions by creating and delivering interactive experiences to the right consumers at the right time, Russ combines his expertise with powerful technology to provide his clients with increased response and conversion on their marketing. Founded in 2001, PERQ solutions today are used by more than 1,000 businesses across the United States. PERQ's brands have been named to the Inc. "500 Fastest Growing Companies in America" list on three separate occasions.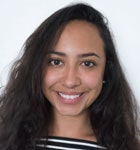 Ivonne Ponte is the social engagement manager at AutoLeadStar, where she focuses on sharing the magic of SocialAi, a leading, cutting-edge social platform for dealers. With experience in marketing, sales, and business development, she constantly works to grow industry relationships and advance dealership success on social media. Ivonne is always interested in meeting new industry leaders and colleagues, so please feel free to reach out at [email protected].

Alexi Venneri is co-founder and CEO of Digital Air Strike, the award-winning social media and digital engagement company. Previously, she was president of Auto Media/Blue Flame 6 and a vice president at Dealertrack, as well as the thirteenth employee at Who's Calling, taking it from $200,000 to $70 million in just four years as chief marketing officer. An accomplished public speaker and best-selling author, she was named a Top 100 Leading Women in the North American Auto Industry for 2015 by Automotive News. #1

Determine your dealership's goals
Chandler: Every dealership should have set goals. Do you want more folks to know who you are? Do you want to encourage people to visit your website? What about encouraging folks to pay your dealership a visit? Whatever your goals are, it's important to write them down and keep them tangible. You will need to develop your social media strategy around what you're ultimately trying to achieve. For example, if you're trying to increase brand awareness, one of the elements of your strategy might be paid advertising on Facebook or Twitter — where you encourage users to like your page. Alternatively, if you're trying to get more people to come to your website, you could link to resources (articles, calculators, interactive assessments) that your audience might find useful.

Use Facebook Marketplace
Ponte: Facebook Marketplace is a great tool that allows dealers to post their pre-owned inventory for free and have access to an actively looking buyer population. For those dealers that use one of Facebook's inventory partners, Marketplace can be an invaluable tool for reaching customers when interest is high, and especially for interacting with them directly. It can mean the sale is faster and smoother because you can chat directly with the buyer about a specific car, and move them down the funnel rapidly.

Have a plan
Venneri: Create a social media calendar with a variety of new, business-specific content paired with social ads every week. Use data and look at historical results to increase engagement. Be clear and concise so your audience doesn't see a lengthy post and keep scrolling. Monthly contests are a good way to generate and capture fresh leads from customers who fill out your form to enter to win, as long as you have an action-based plan for follow-up. Speaking of plans, have a dedicated person, process, and technology to help you respond to all reviews, comments, and mentions on your social sites. This will make your dealership more relatable and connected to your community.
#2
Understand your dealership's target demographic
Chandler: Do you have a general understanding of who your customers are? If not, you might find it difficult to develop or curate content for your social media pages. Whether your goal is to increase brand awareness or engagement, you want to share things that your audience will be interested in. If you're just kickstarting your social media presence, do a little research behind the scenes. Do you have any specific information in your dealership's CRM? If you don't have demographics at your disposal, get the marketing expert at your dealership to do a little research. There are ways to find out the general income, professions, and interests of residents within a five- to 10-mile radius of your dealership. If that's not in the cards, look around you. Talk to your customers and write their information down as you get it. Anything helps!
Maximize ad campaigns
Ponte: Paid ads on Facebook are another invaluable resource for dealerships. Facebook ads for auto can bring in 23 times ROI on ad spend, and Comscore found that Facebook ads boost VDP visits by 50%, and lift overall website visits by 37%. This is definitely an area to invest in. Make sure your ads have great copy, lots of visuals, and powerful CTAs. Also take advantage of Facebook's targeting options to segment your audience by location, demographics, or interests. Placing a Facebook pixel on your website will allow you to target your shoppers with even more precision — for example, if you're running a special on certain VDPs, a pixel can allow you to track all the visitors to those pages and retarget them on Facebook with relevant ads.
Search is social
Venneri: Eighty-five percent of all consumers search for businesses online, so you want to make sure car buyers and service customers like what they see — especially on Google. Review sites with high volume are now showcased on the first page of Google search results. Pay attention to which sites show up on page one or two, and create a plan to get more five-star ratings on those sites. Use new Google tiles to highlight positive reviews or hot deals and make your dealership stand out from your competition. Graphics can be uploaded to create a virtual billboard. This helps to increase leads from search while reducing your PPC costs. Our clients have been able to get up to nine times more positive reviews from texting their happiest customers requests for feedback, which can then lead to more positive reviews. #3


Post consistently on social media
Chandler: Although it's arguable for some networks (given their algorithms), the most tried-and-true way to get more impressions (views) is to share more content. If you have several likes on your Facebook page, but aren't posting at least once a day, then your presence isn't being seen — no matter how many people like your page. Sometimes people will forget about you altogether. Regardless of the type of content you post — whether it's yours or someone else's — consistently posting will keep you relevant to the folks who are following you. Just make sure the content you post is high quality and isn't completely off-topic. Preferably, you'd share links to resources on your website: trade-in tools, assessments, payment calculators, etc.


Don't neglect organic content . . .
Ponte: Since January, Facebook has been prioritizing the content of friends and family over businesses, which can make getting your organic content in front of your audience a challenge. But that doesn't mean organic content is no longer important. Customers looking for your brand need to find plenty of content on social: reviews from your shoppers, photos of your inventory, special offers, events, blog posts — anything that engages and builds interaction with your dealership. Organic social media content is not necessarily about selling, or even converting leads in the moment — it's about connecting and building trust by providing value. Your social media content can be a resource for shoppers at every stage, so that when they are ready to buy, you are top of mind.
Venneri: A good reputation is insurance for all of your advertising spend, and it needs to be monitored! Know how to respond to all reviews to effectively manage your online reputation. One of our top secrets is to always direct complaints offline by providing a point of contact with a name, email, and phone number for follow-up on negative reviews. You should also apologize without admitting wrongdoing, and make sure your responses show that you will address the issue, but don't make offers of restitution online, as others may view this as a way to get something free. Make it easy on yourself. Find a platform, like Digital Air Strike's Mission Control, that allows dealers to monitor multiple review sites and locations so they can easily evaluate dealership and employee performance — all the way down to individual employees or departments. #4
Respond to consumer inquiries quickly
Chandler: According to social media expert Jay Baer, 42% of consumers who complain over social media expect a response time of 60 minutes or less. Obviously, not all of your customers will be complaining, but the concept is valid for customers who have questions as well. The sooner you're able to respond to a prospect (or even a current customer), the better. When people visit a website, chances are good that they're looking for instant gratification. If you can't supply your customers with what they need in a short amount of time, they're likely going to move on to someone who will. Never leave someone hanging — especially if they're coming directly to you for information.
. . . But spend time wisely
Ponte: Not all organic content is equally important, and sometimes we end up spending too much time on content that isn't the most valuable. Blog posts, videos of your staff, how-to guides — these resources are worth your time and effort because they showcase your dealership's unique value. On the other hand, content like vehicle reviews or industry and local news, which are important, but not as valuable as an original blog or video, can take a huge amount of time to curate and format. AutoLeadStar developed SocialAi to deal with this problem — we pull content personalized for every dealership, including local news, OEM updates, inventory specials, and reviews, format them, and prepare them for posting. You just have to select the ones you want and schedule them. It allows you to have a robust social presence filled with a variety of content in a fraction of the time.
Use intelligent messaging
Venneri: Communicate with customers on your website, Facebook page, and via text message — 89% of consumers prefer messaging versus phone or email conversations. Reach your customers how they want to be reached with artificial intelligence–powered messaging. More than a mode of communication, AI-powered chat that ideally includes actual sales and service "assistants" will allow you to highlight hot deals to move inventory off your lot, schedule service and sales appointments, communicate with car buyers shopping on Facebook Marketplace, and respond to customers via text message — including those who contact you from Google's Text My Business feature. AI-powered bots ask and respond to questions, then route the conversations to the right employee for quick and easy follow-up when needed. Our AI-powered intelligent messaging solution, Response Path, helps our clients sell vehicles and schedule service appointments. Your dealership will generate more qualified leads, accelerate sales, and improve customer service with intelligent messaging — while your top employees focus on the in-person buyers. #5
Metrics are your best friend
Chandler: If you're really serious about upping your social media game, you'll want to flex your analytical muscle as much as humanly possible. To get a better understanding of how close you are to achieving your goals, you'll need to quantify it. If you want more followers, you'll need to look at progress from the backend. How many followers have you gained over the last few months? If you want to increase engagement, you'll need to see how many likes, comments, and clicks your posts received. You can leverage programs like Hootsuite, Sprout Social, and Buffer to get these analytics all in one place — or, you can go into the analytics sections of Twitter, Facebook, and LinkedIn and check manually.
Interact with customers
Ponte: Social media is a great way to have direct contact with your shoppers, whether on Marketplace, chat, or on a publicly visible page. Set up polls, questions, and contests to invite engagement and interaction. Make sure to answer any customers reaching out to you over social quickly — a lot of people prefer this media over phone or email — and prompt responses go a long way toward building trust. And don't ignore or delete the negative feedback — especially if it's public. Engaging customer complaints and using the opportunity to fix the issue in an honest, transparent fashion can significantly boost customer loyalty, both winning back previously unsatisfied customers and demonstrating to others that you take feedback seriously.
Sell on Facebook Marketplace
Venneri: Facebook Marketplace is visited by 550-plus million shoppers every month. Sell your used inventory on Facebook Marketplace to target local customers looking to buy. It's like the new Craigslist, but on steroids, and you don't pay a per-vehicle listing fee. Vehicles are showcased in the newsfeeds of buyers who have clicked on your inventory in Marketplace. They even get alerts when new vehicles that match their search criteria are listed. On average, we are seeing our dealers selling five to eight vehicles and getting 25 to 30 qualified new leads submitted through Facebook Marketplace. Have a plan to monitor Facebook Messenger and respond to interested buyers, as Messenger is the default communication channel for Marketplace. This is another great reason to use an AI-powered intelligent messaging solution that can answer questions and route the communication to a team member that's monitoring a centralized communication dashboard — not the phones, a website, email, cell phone, and Messenger separately.
Curated, quality insights?