●

Best Practices
Aug 13th, 2018
5 Ways to Master Dealership Search Marketing
Your dealership website isn't much good for consumers if it doesn't provide the information and calls to action that in-market car shoppers are looking for. Just as importantly, it's not much good for you as a dealer if it isn't resulting in real leads that your sales staff can convert.
The key to avoiding an ineffective website that serves none of its desired purposes is to make sure it's meeting the dual goals of providing prospective buyers the information they're looking for while in the consideration stage, and the motivation and incentive they need to move forward with your dealership when they've decided to take the plunge and buy a vehicle.
A comprehensive, effective search marketing strategy plays a huge role in making your dealership website accomplish these goals. As the competition for consumers' fleeting online attention spans grows greater, the challenge of nailing your search marketing program is becoming more difficult, but it's not insurmountable if you cover all the bases.
There's an awful lot to think about if you're going to excel in search on today's internet. There may have been a time when your site didn't need a whole lot more than strong search engine optimization (SEO) and mobile-friendliness to reflect an effective search strategy, but it's much more complicated than that now.
That's why we went to three automotive digital marketing authorities — who bring years of SEO, advertising, app-development, analytics, and business-to-business and dealership marketing expertise — and asked them to each share five areas dealers can focus on to master their dealership's search marketing for maximum effectiveness and ROI.
Besides explaining the importance of effective SEO, how to get the best results from Google and other search engines, and why focusing on local search is critical, they also reveal that evaluating your inventory, using plentiful Web links, analyzing data, planning for voice searches, and many other factors are essential components of a total search marketing strategy for dealerships.
PARTICIPANTS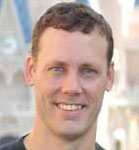 Adam Roseland is the founder of 814 Interactive, a leading digital marketing firm that specializes in automotive SEO. Adam is known as the SEO guy, and has been working in the advertising industry for the past 10-plus years, primarily in the digital space, helping local dealers get more ups.
Adam and 814 Interactive have helped hundreds of small businesses create bulletproof marketing strategies that bring in new clients, even in the worst of markets. Curious how your SEO stacks up? Run a free SEO audit for your dealership at im814.com. Adam is married with three beautiful children, and lives in the western suburbs of Philadelphia. He is an author, public speaker, and self-proclaimed "data geek."

Eliav Moshe is a published author in multiple fields, a top-rated application developer, and an experienced lecturer in math and bioethical analysis. His mobile applications have reached No. 1 spots in key app-store categories, and he has years of experience applying analytics to software and user-acquisition growth.
As chief product officer at AutoLeadStar, Eliav has built an extensive analytics data layer, and consults with clients in and out of the automotive world on Google Analytics implementations, data integrations, conversion optimization, and mobile-first development.

Ashley Halpin Karr, senior director of B2B marketing, leads CarGurus' dealer marketing programs worldwide. She covers customer acquisition, customer retention, and product marketing, ensuring that dealers understand and take advantage of the full value that CarGurus provides.
As a founding member of the marketing team at CarGurus, Ashley built its customer acquisition program, and transitioned the team to a retention program to benefit CarGurus' 29,000 customers. Prior to CarGurus, 
Ashley worked in brand management at General Mills and Ocean Spray, and in management consulting for Axia (now part of Accenture), where her work centered on product growth strategy, organizational design, and marketing effectiveness. Ashley holds an MBA from Harvard Business School and a BA from Dartmouth College.
#1
Assess your inventory
Roseland: While it's true that having more volume on the lot can be a good thing, it's not worth much if most of your inventory doesn't sell. Why waste both physical and digital real estate on cars and trucks that no one wants? Thus, if you want to make sure that you're getting the most from your online marketing, you have to be sure that you're promoting the cars that are going to get the most hits.
You'll want to analyze your sales numbers and find out which vehicles are the most popular. Overall, you want to try to maximize your productivity by having higher-demand cars on both your site and your lot. Increasing productivity and efficiency are going to be essential parts of any marketing strategy, so keep that in mind with these next steps as well.
Location, location, location
Moshe: Local search is incredibly important these days, with 50% of shoppers who do a local search visiting a business within a day. Use your location to help customers find you, both in paid and unpaid search. For organic traffic, make sure to optimize for local searches by having an updated name, address, and local phone number that is consistent everywhere you're listed, from your site to local directories to your Google My Business listing.
When you're thinking about paid search, make sure to target by location so that the people seeing your ads are actually in your sales region and likely to make the trip to your store.
Look to your own links
Halpin Karr: Search engines want to show the best, most relevant content in their results. One indicator they use is the way web pages link to each other. A few key things to consider: The text is critical — avoid links like "click here" that don't provide any information. Use links like "2017 Honda CR-V" or "Lexington's best used cars" that provide context about the page.
Don't be stingy with external links — linking out to external sites [doesn't dilute] the value of your links. Don't go wild with links — too many, internal or external, water down their value and look spammy.
Don't use just images as links — Google can't read [them]. Using images as links is fine as long as you include the alt text, which adds text to images in a way that search engines can read. Pages that have links in your site-wide navigation probably don't need much additional linking — concentrate on secondary pages that can use more of a boost.
#
2
Focus on quality, not quantity
Roseland: Having cars that won't sell is pointless to your bottom line, [as] is getting traffic from people who aren't interested in buying a car. Search for qualified leads, rather than trying to get as many hits as possible. Conversion rate is the percentage of new leads that you convert into sales.
As with most car dealers, your conversion rate is probably going to be low. To get more out of your search marketing, focus on increasing that number as much as possible. [Make] sure your leads [come from people] already in the market for a new vehicle.
It's not worth the effort to entice people who don't want to buy a car. How can you qualify your leads better? Change your landing pages and, by extension, your calls to action. Adjust your sales funnel to target high-profit leads only. Don't spend too much time on leads that are not ready to buy.
Content is king
Moshe: Great content is a great way to get discovered, so fill your website with a variety of content that car shoppers and service customers need. First, upload up-to-date, accurate photos and videos of your inventory, using clear titles and alt text to help SEO. Next, make your site one that actually answers car shoppers' questions.
Create blog posts that explain the latest car technology so people searching that technology find you, or that compare your most popular model to the competitor's so someone searching your competitor could end up on your site instead.
Take videos of your service technicians demonstrating car maintenance, and now you're a resource for someone googling "how to change a tire." Becoming a real resource makes it more likely that when people google car questions, they'll find you.
Tune up your website
Halpin Karr: Performance is an often-overlooked factor in how Google ranks search results. In this context, performance includes two key metrics: (1) How fast your site loads. Google doesn't want to waste users' time by sending them to slow-loading sites. And as of July 2018, Google has specifically started using mobile load times as a factor in search result rankings. (2) How engaged users are who click on your results. If you have a high rate of "bounces" — visitors who click a link to your site, then immediately click back to the search results — Google interprets that as a sign that users aren't finding what they want. Both of these metrics are easily measured — and both can be improved by a little thoughtful work on your website. See how your site load time stacks up with Google's free mobile site load time test, and use Google Analytics to look at bounce rates.
#3
Know your audience
Roseland: While it's easy to say that you have to qualify your leads, the reality is that you have to know as much about them as possible to ensure that you'll get the responses you want. As a car dealer, you need to put yourself in the mind of a prospective buyer.
Think about what matters to them and why they're looking for a new car. Are you hoping to attract families? Business professionals who just got a promotion? Young drivers buying their first car? Each demographic will have different needs and desires for their vehicle, so you have to customize your content to match.
In each case, build a customer profile so that you can be sure that all of your marketing materials speak to them directly. Once you do this, you will see a much better conversion rate.
Optimize for mobile
Moshe: Everyone is searching on their phones today, so it goes without saying that your website needs to be ready. That means having responsive site design that works on any size of device, super-fast load time, [and] buttons sized and placed properly for scrolling and clicking in the right place.
For mobile, it's also crucial to make sure any conversion tools enhance rather than detract from the experience — they should be designed specifically for mobile, intuitive, and not block other content.
Anything that blocks your content on mobile is not only frustrating to customers — it's also not aligned with Google's rules, and will likely be penalized in search results.
Google My Business can boost SEO results
Halpin Karr: Despite the best efforts of its competitors, Google remains the No. 1 search engine, which means if your dealership can rise to the top on Google, it's far more likely to excel at driving local leads online.
Google My Business is a valuable tool in this respect — a free resource from Google that places your business in front of potential customers when they use Google Search or Google Maps. By expanding the information shown on a search results page, it lets you connect with customers more effectively, and capture more attention.
#4
Analyze and optimize
Roseland: Yes, the ultimate goal is to sell more cars, but how can you be sure that your tactics are working? Too often, dealers assume that a particular campaign or strategy will work without having the numbers to back them up. Any professional marketing firm will tell you that analysis is the best way to increase your ROI.
Until you have quantifiable data that shows what elements are working and which ones are crushing your bottom line, it's impossible to improve your sales. When it comes to analysis, there are dozens of tools out there at your disposal. Pay attention to things like click-through rates (when someone clicks on an ad or call to action), A/B testing (using different layouts to see the responses), and purchase history.
Overall, the more data you have at your disposal, the easier it will be to focus your attention on high-profit customers and leads.
Get ready for voice search
Moshe: Think about that person googling something on their phone again — 20% of the time, they're going to use voice search, and that number is going to rise in the next few years. Optimize your site — especially mobile! — for the way people speak.
For example, someone might type "Chevy dealership Columbus," but if they're speaking, they might say, "Siri, where's the nearest Chevy dealership?" Words such as where and how, as well as longer phrases, should guide your keyword planning when it comes to voice search.
Additionally, because people use voice search to find local businesses so frequently, claiming your Google My Business listing will also help in this area.
Local SEO targets shoppers near you
Halpin Karr: While SEO can attract quality website traffic, if searchers aren't using location-based search terms, you won't necessarily be bringing local traffic to your site. Local SEO combines various marketing strategies — review sites like Yelp, Google My Business, listings on third-party sites, and more — to promote your dealership to shoppers within your local area at the moment they're ready to make a decision. According to Google, 76% of people who search for a local business via their smartphone visit within a day, with 28% of these people making a purchase. That's a statistic your dealership can't afford to ignore when it comes to local SEO. This turns customers into brand advocates, and keeps your dealership top of mind for anyone who may have vehicle needs in the near future.
#5
Stay local
Roseland: Finally, you have to make sure that your search marketing isn't reaching out too far. In many cases, dealers will try to cast a wider net in the hopes of increasing site traffic. However, most people aren't going to travel 50 miles or more to buy a car, so doing this won't add much to your bottom line. Instead, you want to stay focused on a smaller area.
Not only should you be turning up in local searches, but you want to analyze all of your competitors nearby so that you can find ways to upstage them. Local search marketing is going to be a valuable tool, so be sure that you're investing as much time and effort into it as you can.
Close the data gap
Moshe: To master search marketing, you have to know if ads are succeeding. But too often, marketing data is disconnected from other lead data. Consider a customer who clicks an ad, lands on your website, converts, and ends up buying a car. You know how much you grossed on the car, but you likely don't know which ad contributed to the sale.
Or, maybe a customer clicks on an ad, lands on your website, does not convert, and then walks into your store. Here, you certainly don't know the role your ad played. Without connected data, there's a lot of guessing about ROI.
One of the goals of our AutoLeadStar platform is to provide connected data for better visibility and data-driven decisions. Using these types of platforms to connect your data will help you make sure to put your money into campaigns that bring you the best results.
Blogging gives you an edge in search results
Halpin Karr: Blogging remains one of the best tools for increasing your search ranking. Blogging about topics that people are searching for — industry news, frequently asked questions, or other relevant auto industry topics — can increase the "authority" of your website.
Authority is one of the key indicators Google uses to decide where to rank web pages in search results. Blogging also gives you plenty of opportunity to do more of the natural internal linking mentioned earlier.
Curated, quality insights?