●

Best Practices
Apr 9th, 2020
5 Ways to Put Reliability at the Center of Your Store's Success
On the old classic TV show "Lassie," Timmy never fell down a well, contrary to popular belief. But viewers knew if Timmy did, he could rely on Lassie to get help.
According to a J.D. Power conclusion based on a survey of 85,000 respondents, the #1 attribute car buyers look for in their next vehicle purchase is reliability. But what exactly do they mean? The dictionary defines reliability as "the quality of being trustworthy or of performing consistently well." 
Reliability is one of those simple words with many applications. Mail delivery is reliable when it's delivered on time. Reliable vendors show up on time and do the work as requested. A restaurant is reliable when it serves the same high-quality food and provides the same great level of service. Reliable friends do what they say and can be counted on in a pinch. And reliable major league pinch hitters will deliver a hit when most needed. 
Reliability to a car buyer, however, can mean more than saving time and money on a car's total cost of ownership or more than a vehicle's dependable road performance. Reliability can refer to the sales process, how consumers felt they were treated, how their car is serviced post-purchase and, above all, their on-going relationship with a dealership.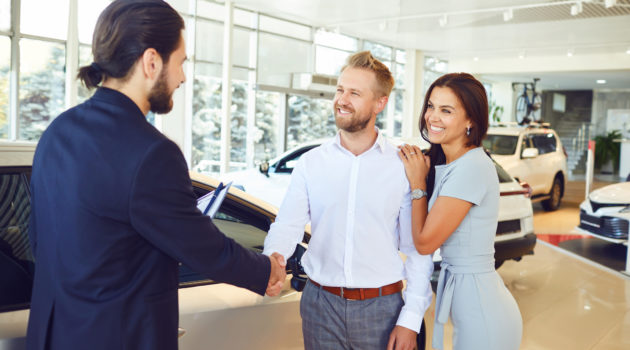 Here are five areas where you can make your dealership brand synonymous with reliability.
Products – Consumer Reports publishes an annual list of the most reliable cars of the year. If any of the vehicles you carry are on the list, remember to spread the word. Don't be shy. Post the news on your website and third-party sites, as well as on social media. The same is true for any other vehicle rating services, such as U.S. News & World Report, AutoGuide.com, Edmunds, and so on. Banners inside your showroom should promote any reliability or safety awards.
Warranties – A manufacturer's warranty, either bumper-to-bumper or powertrain, typically covers the first three years or 36,000 miles of ownership. However, such a manufacturer's warranty may not be enough, especially since the average new-car buyer keeps the car for six years or longer. To ensure their customers are covered, some dealerships offer a lifetime power train warranty, along with other guarantees, such as free lifetime oil changes. Lifetime warranties help reinforce the concept of reliability and can give consumers great peace of mind knowing they're covered. Make lifetime warranties part of your USP.
Sales Transactions – A car sales transaction between dealer and consumer historically gets a bad rap. But these days, thanks to the Internet, there should be no surprises. Consumers are as informed about their preferred vehicle as are your salespeople. Let's face it, no dealership has an edge in product, pricing or financing. If your dealership doesn't currently offer transparent pricing, you might consider doing so. Honesty is a key attribute of reliability. Keep your word. Promise, but don't overpromise. 
Service Appointments – Respect everyone's time. For example, if a car in your service bay will not be ready for pick up at the time promised, contact the customer and explain the delay. Keep them current about the repair or service work being performed; text them photos. Above all, don't leave your customers hanging. 
Your Store's Culture – If your store has been selected as one of the top places to work in your community or state, let people know. Share the good news on social media and in your advertising. How employees – and customers – rate a dealership is a good indicator of whether consumers will feel comfortable shopping there.
When car shoppers seek reliability, who they gonna call? Make sure it's your store.
Curated, quality insights?