●

Best Practices
Mar 9th, 2020
A Better 5-Step Plan to Product Sales Success
Whether you're launching a new F&I product, a new bundled package or want to increase the penetration of products you've displayed on your menu for some time, developing a detailed plan for success never goes out of style.
What will make your five-step plan more fruitful is how it will give your sales and F&I teams tools for planting the seed of desire in prospects for your aftermarket products. They'll be seed-planters way earlier in the deal process than ever before, almost the moment a consumer enters the showroom or takes a phone up or internet lead.
With this plan, your team creates interest first and then value in the F&I products you offer, in atypical ways. Ordinarily, the F&I product discussion starts at the back end of the deal. Getting to that point took time – and now you want to push the consumer's patience by presenting more "things" for them to buy? No wonder so many car-buyers feel at this point like you're asking them to gild the lily – to add on, in their eyes, unnecessary supposed improvement. 
However, by starting the product sales process before the customer steps foot into F&I is a gentler and more convincing way to encourage F&I product purchases. For example, plant seeds at trade evaluation. As you discuss their trade, merely ask if they'd the vehicle protected by a service agreement or whether prepaid maintenance helped perform routine maintenance. 
Your goal is to create a curiosity in the customer's mind, "Why didn't I get that? Maybe I should on this new vehicle."
Similarly, at lease termination and drop off, the question, "Did you have wear and tear insurance on this vehicle?" sets up the same line of thinking. The question confirms for the lessee who does that their earlier at the time of the original lease was wise because it now pays for the dings and dents in the vehicle at turn-in. For lessees who did not buy this coverage initially, the question seeds a suggestion that lease wear and tear coverage would be worth considering with their new lease.
Bundled packages sell well when using this approach when handled by trained sales or F&I professionals sharing product details and customer benefits as they move the prospect from trade evaluation to the first pencil. Here is the point of building value into these products. For instance, a customer purchasing bundled lease wear and tear, prepaid maintenance, is assured their routine maintenances are covered (as required by their lease agreement) as are repairs for glass breakage, minor dents, paint chips and tire and wheel damage - throughout the lease. That's a story many lessees will find appealing, as many multi-benefit bundles allow repair of cosmetic blemishes whenever they occur, not just at lease end. Thus, lessees continue to drive like-new vehicles throughout the lease, not ones showing road rash and gravel chips.
Preemptive selling like this doesn't happen unless you plan for it to happen – and have trained and otherwise equipped staff to execute these actions with polish and confidence. Delivering results like this requires you to have committed plan goals and guidelines to paper – and sharing the plan's big picture and practical steps for invigorating product sales.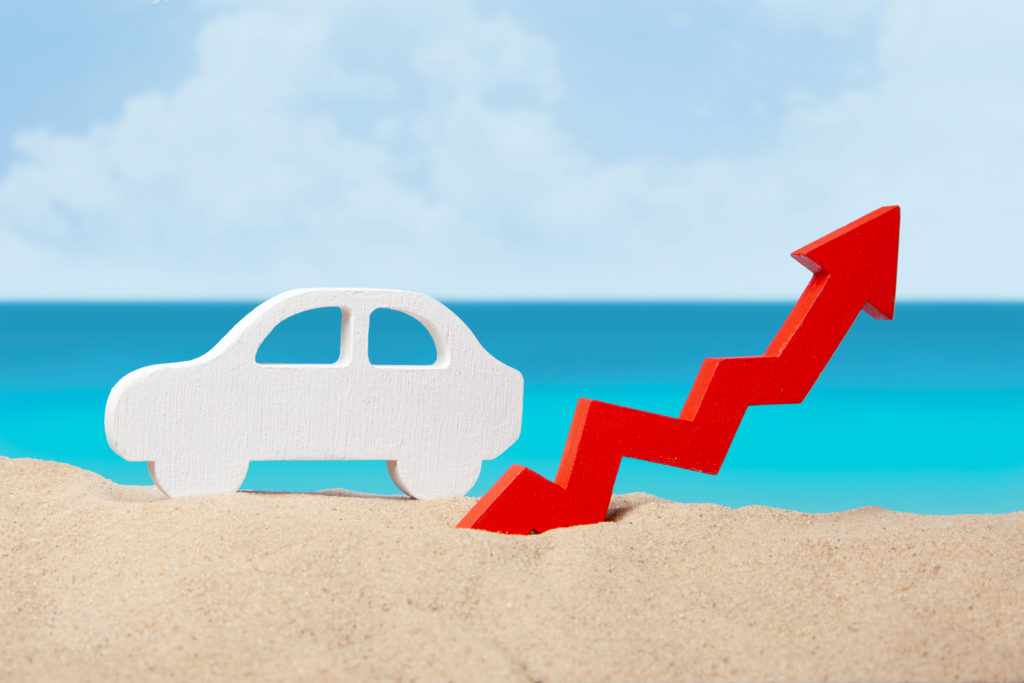 Here is that better five-step plan to product sales success:
Step One – Establish your goals for penetration and gross profit levels. Use a worksheet to analyze the number of presentations to be done and the closing ratio for driving the goals you set.
Step Two – Set product pricing and markup required to improve gross per contract
Step Three – Develop a business manager outline discussing points in your process to be enhanced and an outline for delivering training needs – and benchmarking performance against goals. This step is preliminary to your Official F&I Training Manual.
Step Four – Create your outline for how the sales team will contribute. In this step, you create talking-point guidelines for presenting products at many points during your customer engagement, including trade evaluation, first pencil or presentation of customer's purchasing options, during rate and term questions, and during issues arising from the first pencil.
Step Five – The above builds on this step, mandatory training for F&I and sales teams, including training proficiency evaluation and relearning and establishing a culture of importance for this process. 
You'll notice one critical step I've left of here, your pay plan. You will want to work yours out based on the product goals and margin you set in Step One – and that will be different for every dealership. The five steps here, however, translate across any dealership, size and brand.
Customers complain the F&I process is too long, and while F&I menu presentation and transaction technologies have shortened this phase of buying a car, if you put into action this plan customers will enter F&I already considering the seeds of value you planted with them earlier in the sales cycle.
Your execution and reinforcement of the content of Step Five are foundational to the success of an F&I product launch. If you're not committed to your launch plan, no one else will be. Therefore, get behind building an F&I product sales culture that escalates the value of this effort, its urgency, and the practice necessary to prepare, equip and hone your sales and F&I teams' attitude and desire for success.
Curated, quality insights?