●

Commentary
Aug 20th, 2021
A Guide to Getting More From Your Digital Retailing Tools
When I joined the automotive industry, the Chevrolet Celebrity was the top-selling car in the U.S. A lot has changed in the intervening 35 years. Just as models are tweaked to address changing taste in design, so too do dealers need to address changing preferences for how customers buy and sell cars.
I've been in many conversations with dealers about providing customer-centric environments. But setting an appointment and hoping a customer is willing to spend four hours on the showroom floor to close a deal no longer qualifies as customer centric. The standards for efficiency in customer acquisition are changing as consumers move beyond the traditional purchasing experience. Dealers who seamlessly integrate their customers' online shopping experience with the in-store one can improve deal throughput and profitability. The capabilities are probably available in your existing digital retailing platform — you just need to take advantage of them.
As a father, I watch how my kids interact with online tools to satisfy their needs — all in the moment, starting and stopping and picking up again at their convenience. A McKinsey report suggests that by 2025, millennials will represent as much as 45% of the new-car purchasing demographic. Smart dealers are already integrating their services to cater to the taste of these digital natives for a contactless experience, which will only grow as more consumers enter the market with no recollection of the slower, in-person ways. 
It's time to rethink the customer experience to address the changing attitudes of a new generation of shoppers, where dealers will be challenged to get consumers to the showroom. You can do this by:
Taking advantage of digital tools to improve both marketing and operational efficiencies
Ensuring seamless transitions from online to in-store experiences
Facing forward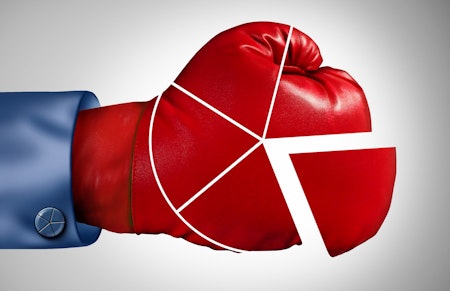 Many dealers tap only limited functions of their digital retailing platform. They view the tools through a marketing lens, to send emails to attract the customer to the dealership, without thinking of how the technology can improve their operational processes already in place. 
It's easy to become so mired in your usual checklists that you overlook opportunities to improve efficiencies. Efficiency isn't only about putting a trade or purchase value on the car, getting signatures, and determining the "we owe" to the customer. It's more than simply revising an in-store process.
If you only view your digital retailing platform as an extension of your marketing department, you're not leveraging its capabilities. The platform integrates physical dealerships with the virtual world, allowing your customers to shop for cars on your website just as they'd shop for products on Amazon. After finding a vehicle on your website, potential buyers build their customized offer and explore credit position and financing options — all from their laptops or smartphones, whenever and wherever they desire.
Robust platforms are able to track what the customer has done prior to coming to the showroom. This preliminary research will save time once they're in the dealership. They'll have a more informed idea of what they want and arrive more inclined to buy. It becomes a streamlined experience for the customer and results in improved throughput for the dealer. But this only happens if the transition from online to in-store is seamless, with the customer able to pick up the buying trail in-person where it left off online, rather than re-starting in the store from scratch.
There are three key questions to ask about your digital retailing capabilities:
Does your marketing messaging match the in-store experience you intend to give your customers?
Is your team able to execute on your marketing promise to deliver a seamless online to in-store experience?
Where do your inefficiencies lie and where can you become more efficient?
It might sound trite, but words matter. Your messaging defines the customer experience, which itself is defined by the dealer's execution. If your website promises an expedited, always-on purchasing experience, you need to deliver that. And just as you maximize the efficiencies of your technicians on a day-to-day basis, so too should you maximize your digital retailing process.
Ready for a change
What's at stake here is retailer throughput and ultimate profitability. Empowered, trained sales departments leveraging the capabilities of robust digital platforms can move more customers effortlessly through the buying funnel, with less manpower, adding to gross profit.
If changing your process allows you to serve even three additional customers every busy Saturday through the course of a year, it can make a dramatic difference to your bottom line. And you can do that simply by using the features that are already available in your digital retailing platform. While not every dealer is seeking to offer a fully digital one-touch experience, every dealer should be seeking to maximize operational efficiencies. 
Moreover, a robust digital retail platform can be used to solicit inventory in addition to outbound sales. Dealerships hungry to supplement stock in today's tight market can reach out to customers to gauge interest in selling or trading in vehicles. The ability to get an accurate trade valuation without having to visit the physical dealership, and in a way that is transparent and easy to understand, might turn a disinterested customer into an enthusiastic buyer. 
As inventory levels return to normal later in the year, customer throughput and wait time as vehicles arrive will become more challenging. It's up to the dealer to turn that challenge into an opportunity. So now is the time that you should be analyzing your procedures to see if you're able to deliver the most efficient experience from online to in-store. However you adjust your operational processes, your customers will benefit as well as your bottom line.
Curated, quality insights?