●

Commentary
Aug 14th, 2017
How Multi-Brand Owner Groups Can Drive Profits Through Incentive Management
Large dealer owner groups move high volumes of vehicles for multiple marques. They look for synergy and cost savings everywhere, as well as opportunities to drive profit. There may be a new way for them to attract more manufacturer-sponsored incentive dollars for their salespeople, and create a profit center while doing so.
Many manufacturers (MFRs) sponsor sales incentive programs are targeted at their sales teams. Millions of dollars often pass through these channels. Unfortunately, they are most often handled in a very uncoordinated manner, giving rise to all sorts of administrative and policy challenges, as well as poor visibility.
Let's take a look at the problem. Such dealer groups often carry more than 15 to 25 brands. Most of these brands have national incentive programs that target their salespeople. The way it works in most organizations looks something like this:

Starting with a logistical view, here are just a few of the challenges that result:
Coordinating manufacturer incentive programs is a challenge.
Administration is complex, time-consuming, often unstructured, with no unified platform.
Many programs run "under the radar," creating unmanaged impacts.
Program communication is often given secondary thought, inconsistent, and weak.
But, the management of logistics only skims the surface of the problem. The executive team at such organizations would be better served by considering a broader set of goals that various constituencies are likely to have.
Manufacturer goals
Manufacturers clearly want more opportunities to motivate your sales force. They want mind share, results, and ultimately, more market share. It's important for both dealer groups and manufacturers to maximize attach sales, maximize volume sales, and support both new product line introductions and rapid liquidation of stale models.
Additionally, moving vehicles with more options would drive more profit, as would selling more upscale vehicles.
Sales rep goals
Salespeople want one incentive program that is easy to understand, and one place to go to track their progress — not 25 different sponsor websites.
They also value fully automated credit for all qualifying sales, as well as promotion styles that are consistent and easy to comprehend and act on. Last, but certainly not least, they want rewards that are portable and flexible.
Administrator goals
Program administrators want one integrated online environment with business process management, work flows, work queues, approval cycles, and rapid access to promotion results.
They also clearly want a way out of the confusion. Additionally, wouldn't it be great if you could design a promotion in the morning and get it in market the same day? Full payroll integration is also desired.
Executive management goals
Incentive programs should align with strategic manufacturer relationships, profitability goals, and a level playing field for all manufacturers. ROI should be easily measured. When deployed, the operational process would look something like this: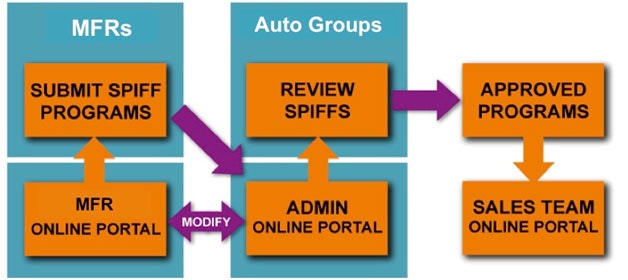 That's the front end. Here's the ongoing process: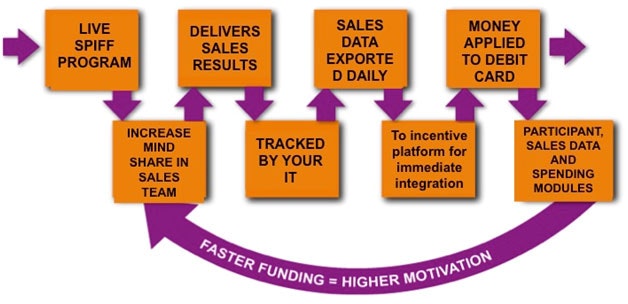 Ultimately, this level of automation brings dramatically more focus to the program, driving extreme ease of program management; reducing headcount; improving clarity; driving higher average ticket, growth in average margin, and exciting salespeople; and driving all the right behaviors across the board.
Systems like this are in the market today and are available to easily employ. Virtually every dealer group above $250 million in sales should take a hard look at this compelling value proposition.
George Kriza has over 30 years experience in the personal computer and consumer electronics industries. Since founding MTC Performance, he has focused on web-based technologies designed to break new ground in facilitating the success of incentive programs. His technology, sales, and marketing expertise, combined with keen analytical skills, have enabled him to provide direction to many other corporations looking for a faster track along their marketing curve. Sony, Apple Computer, ITT Corporation, Panasonic, Creative Labs, and Proxima are just a few of the companies that have utilized George's experience.MTC Performance is a leading innovator of sales incentive management solutions for top Fortune 500 and growing middle-market companies to more efficiently deliver exciting, effective programs that inspire success and reward results. We combine our high tech products with our high touch service to guide our clients, manage their programs, and achieve their goals. For more information, please visit mtcperformance.com.
Curated, quality insights?