●

News
Sep 23rd, 2022
ASOTUCON: These are a few of my favorite things
Pioneering a new type of conference in automotive takes a lot of guts, and Paul J Daly and Kyle Mountsier just pulled it off in a big way.
From the venue to the guest list to the panel-style workshops, this conference lived up to its infamous tagline, "the rebirth of the automotive conference." Here's a recap of a few of my favorite things about this conference and why I can't wait for next year's event.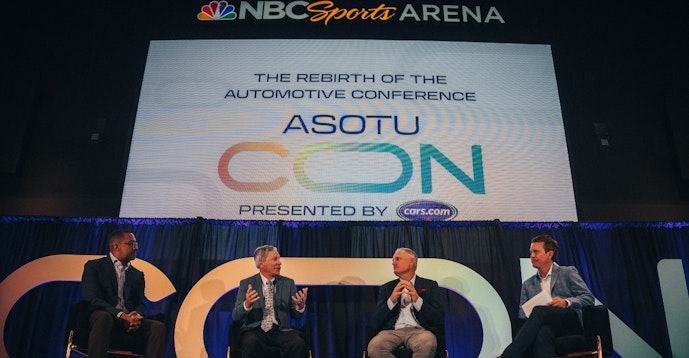 No expo hall 
I'm a big believer in networking and learning from content, which is why exhibition halls can be distracting to that mission. ASOTUCON was all about the jam-packed schedule of podcast interviews, keynotes, and well-thought-out panels throughout each day; there was no one running to the expo hall to see what free swag they could snag. Everyone was focused on the same communal mission of learning together and from each other. 
Vibrant venue 
When I think of breakout sessions at conferences, all I can picture is carpeted hallways with lined-up classrooms one after another. I think of the closed rooms with quiet energy. ASOTUCON disrupted that image, rocking the Xfinity Live's entertainment center with every breakout session held in a repurposed sports bar featuring a ton of screens with session information as you listened to the panels. It was vibrant and engaging rather than bland and quiet. It was fun. 
Limited spots
The curated and intimate guest list meant I didn't waste any time looking for people at this conference. The ASOTU guest list focused on quality over quantity, controlling the registration so the event didn't get too big or overwhelming. This meant that every conversation I had was meaningful, focused, and productive. 
Progressive topics 
As the industry continues to improve on data connectivity & orchestration, everyone present was on board with critical changes that need to be made in automotive. There were several sessions around owning and controlling your data, implementing a data strategy, and how to focus on first-party data and brand content to drive quality traffic and leads to dealership websites. 
People>cars 
At the end of the day, there was an underlying theme to every presentation, panel, and conversation at ASOTUCON: people are everything. It doesn't matter which industry you're in, what tech stack you have, or which top 150 group you may work for; if you don't put your people first, nothing will function properly.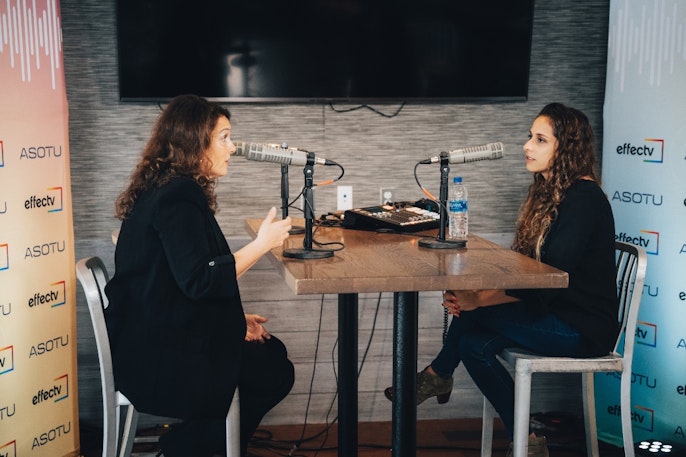 Conclusion
ASOTUCON was a new and exciting experience that reshaped my view of what an automotive conference could be: content sessions that are practical, relevant, and bring multiple minds together without any fluff. It was amazing to be empowered by so many other professionals in the space who want to make an impact in the industry. Congrats to the entire ASOTU team - you killed it. 
Ilana Shabtay is the VP of Marketing at Fullpath, Automotive's first customer data and experience platform (CDXP). She is an experienced marketer, highly skilled in digital marketing and artificial intelligence, and the host of the InsideAuto podcast. Having spent almost a decade in the automotive industry, Ilana continues to develop critical skills to drive marketing and serve the dealership community in a new era of technology.
View full profile
Curated, quality insights?