●

Commentary
Apr 5th, 2021
Auto Retailing: Customer Experience Transformation Starts with The Basics
The Steve Jobs quote has never rung more true. There has been so much conversation of late about digital transformation, auto retail reinvention and the "new normal." I have contributed to much of it. But what does that all really mean? What can a dealer or dealership really do to transform? What does "transformation" even mean?
I believe a dealer needs to go back to basics and not get caught up in the hype of Digital Transformation. There is no silver bullet. In good automotive retailing, it has always been and will always be about delivering an exceptional customer experience. Technology is one enabler to support that effort. But it is not the end-all and be all. In today's high-tech world, we often approach an issue in the manner of "the answer is technology, what's the question again?" A dedication and execution of processes that are seamless, frictionless, integrated, omni-channel and personalized are ultimately what enables the orchestration of a customer experience.
We have been swept up in Digital Retailing, Internet Sales, eCommerce and Mobile Delivery as a pursuit of shiny objects. It is all retailing at the end of the day. To the customer, there is one retail experience (sales and service and ownership journey). Their experience. Online or off-line and through every channel, the customer wants what they want.
A Frictionless Experience
As a consultant and an avid forum member in many groups, I have heard the word frictionless evolve over the last year or so as it pertains to great customer experiences. To be honest, the word first hit me as rather crass and not fitting for the concept of customer experience. But in actuality, it is the perfect description. What a customer really wants is seamless engagements, personalized recognition of their need and ease of interaction (through any channel, any time and without pause or reaffirming context each time).
Frictionless also is more a result of a solid and integrated process as opposed to just a simple technology. I personally don't even like the phrases digital transformation and digital retailing. It is just transformation and it is just retailing. The idea that if something is "digital" or has a "digital" component that it is better or works well is not necessarily true. The technology or digitalization still is part of or encompasses a full process. That process has workflows and steps and sometimes humans that must all work in concert for the same alignment and direction to deliver the experience through that process, including the technology.
Current State
Many dealers have increased their technology spend and digital efforts significantly over the last few years. An average dealership now often has:
Call Integrated Voice Response (IVR) systems, 
Lead Management and CRM modules
Internet Inventory, Search, Price and test Drive Requests and Lead Submissions
SMS / Text capabilities
Online Scheduling (sales and service)
Online self-help or virtual assistants/chatbots
Mobile Delivery and Service (Customer Pick-up and Drop off)
Yet, with all those technologies and recent expenditures, the auto retail industry's general CSI scores compared to other industries have not risen and in fact fallen behind in relative comparison to other industries. In many cases the same issues and customer dissatisfiers prevail now as they did a decade ago. The following is just a compilation of some recent Consumer Reports and Forum posts on common customer issues: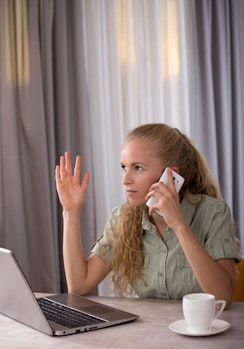 Why is it so hard to buy a car over the phone?
Can't I complete the deal over the phone and Internet and just go in to pick it up?
Why do I have to go into a dealership to get a price?
How come I keep getting shuffled around the phone system and back to the operator?
Why can't they honor the online price or quote?
Why do they pretend not to know the correct sales tax or other fees?
Why does it take 4 hours from the time I say I want the car?
No matter what time I schedule to come in I always have to wait.
It seems almost impossible to get an update on my vehicle in service.
The final price for service always seems a lot more expensive than the original quote.
I don't feel they really know what I need in a vehicle but they sell me what they want.
Do any of these sound familiar? Technology or digitization has been added in most sales, service, and dealer operations areas, yet these issues persist. In recent IBM research, Millennials overwhelmingly stated they would rather go to the dentist than a car dealership. Perhaps the issue and root cause lie more in the overall mission, process and measurement of success for the customer experience. In some hopeful news, 65%+ of Millennials also stated they would be willing to pay more for a good experience.
Basic Steps Forward
The journey of transformation should start with a focus on basic processes and never stop evolving. Eventually, 90% or more of a dealership's workflows and processes either touch the end customer or affect their experience in some capacity. Those processes must be scrutinized to remove friction.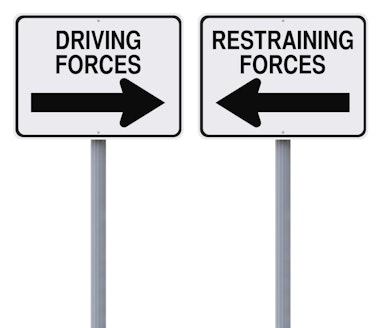 In order to maximize the transformation to a value-driven customer experience, start with some basic steps. The following is a framework to approach an honest view of your dealership process issues and potential resolutions.
Define Success - Of course, the ultimate goal is sales and profit. But what other measures define success for your dealership and your customer experience. What is the North Star vision you hold up as your customer experience? Can you define it? Can you measure it? If it can't be measured, it can't be improved. Customer satisfaction is too transaction and rudimentary. Deeper measures around customer engagement, information of value, time to interact and value of contact need to be assessed.
Outside-In perspective - Look at any process or workflow from the perspective of the end-user or customer of that process. What is it they are ultimately delivered in terms of interaction, value and personalization?
Identify Barriers - Assess what barriers exist from your dealership delivering the customer experience you have defined and laid out above. Is a process too complex? Does it have too many hand-offs? Does it require approvals or time to process?
Root Cause - Once barriers are identified, assess the root causes. Root causes could include lack of technology but often may be more about process definition, training, administrative complexities and lack of operational focus on what matters to customer experience.
Process Improvement Loop - As processes and barriers are assessed and changes and improvements are made, they should be documented and measured. But they should also never be at a finished state. The evolution of customer experience driven by customer-focused processes is an ongoing journey. This will continue to evolve the dealership in a more agile and flexible way. There is no "big bang" or "silver bullet" or technology that will solve all the issues. It takes a continuous and iterative process that starts with the basics.
Summary
Start with the basics. Do not be swept up that a technology or quick fix exists to change the actual dealership DNA of customer experience. View the processes, barriers and friction from the customer's point-of-view. What do customers want and expect that is not being delivered? Then work can begin on evolving the WHAT is expected and WHY it is not currently being executed. Make or keep your North Star of customer experience as the target of all processes, and continually work on evolving them towards that goal.
Dennis is the Head of Automotive Industry, Innovation & Transformation at Capgemini Invent. An innovative strategist and transformer, Dennis' experience includes driving brand and customer strategy into market and profit realization. 
Dennis is a change artist who creates tangible business value through ideation and visioning, creative marketing strategies and process implementations, strategic business transformation and customer understanding and delivery.
View full profile
Curated, quality insights?