●

News
Oct 11th, 2013
AutoAlert Named One of Fastest-Growing Private Companies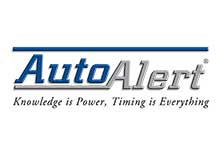 IRVINE, CA, October 11, 2013 — Boyd Warner, CEO of AutoAlert, Inc., a technology and training company helping auto dealers identify and capture existing but unrecognized business opportunities, announced today it has been named one of Orange County Business Journal's "Fastest Growing Private Companies".
AutoAlert was ranked 41st among 165 private companies within the Orange County, California business magazine's circulation area. AutoAlert revenues have tripled since 2011. Founded in 2002, the technology company now serves more than 2,500 automobile dealerships, and the more than 25,000 individual users in those dealers use the software to sell more cars, generate more profit, and strengthen customer retention.
Earlier this year, having outgrown original headquarters, AutoAlert relocated to 9050 Irvine Center Drive, Irvine. The company now occupies 20,000 sq. feet, a 100% increase from its prior office location.
"AutoAlert has enjoyed 190% growth in the last 24 months as auto dealers have responded aggressively to how our selling strategies technology performs for them," Warner noted. "AutoAlert delivers a truly unique way for them to sell from five to 50 or more additional vehicles every month and strengthen customer retention and loyalty."
AutoAlert dramatically improves dealership sales, sales management, and marketing. The AutoAlert team of technical, and data enhancement experts come together to bring auto dealers a sophisticated, far-reaching sales-generating tool unmatched in the industry.
The AutoAlert solution, which helps dealers identify sales hidden within their customer database, is helping dealers sell from five to 50 or more additional vehicles a month to their existing customers, Warner added.
"We are honored that the Orange County Business Journal has recognized AutoAlert as one of the fastest growing private companies in Orange County. This community offers us a workforce having excellent technical abilities as well as work ethic. Their contributions to our success are why AutoAlert leads the automotive industry in data-driven vehicle sales technology for new-car franchises," Warner said.
For more information, contact Nathan Warner, Director of Marketing, 949-398-7008 or email [email protected] or visit www.autoalert.com
Curated, quality insights?