●

News
Nov 5th, 2013
AutoAlert Releases Mobile App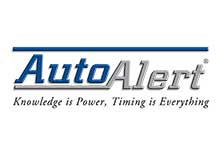 IRVINE, CA, November 4, 2013 – Boyd Warner, CEO of AutoAlert, Inc., a technology and training company helping auto dealers identify and capture existing but unrecognized business opportunities, announced today a new mobile app for its industry-leading data-driven strategic selling solution.
"This new AutoAlert® app for iPhones and Android devices lets auto dealers and their staff access and use AutoAlert's opportunity-discovery selling advantage whether with a customer in the service drive or out on the lot," Warner said.
AutoAlert is the most advanced lead generation solution available on the market today. It helps auto dealers identifying untapped revenue and sales opportunities from within their existing customer database.
Sales staff using the AutoAlert mobile app will know the opportunity position of every vehicle that comes through the dealership using its VIN Scan technology:
Scan any vehicle's VIN to view that vehicle's deal sheet
Log in and out of AutoAlert from a mobile device
Set up appointments and view action agendas
View Deal sheets
Browse inventory
Be alerted when Service Alerts opportunities are in the service drive
Dealerships using AutoAlert's technology to sell from five to more than 100 additional vehicles a month to existing customers should contact their AutoAlert representative for download and use details.
More than 2,000 automobile dealerships and more than 25,000 individual users have benefited from added sales, profits, commissions and individualized support and training that come with each AutoAlert installation. Founded in 2002, AutoAlert, Inc. is the first and only company of its kind to offer dealership and enterprise wide business intelligence software, support and training.
For more information, contact Nathan Warner, Director of Marketing, 949-398-7008 or email [email protected] or visit www.autoalert.com
Curated, quality insights?