●

News
Nov 10th, 2021
Automotive Marketing Evolution: Interview with Bob Ruth Ford
Over the last decade we have seen so many changes in automotive marketing. The evolution of social media has changed the marketing landscape. With the changes over the last year in our industry, it is more important than ever to have your marketing processes and procedures in place. One area that has been of particular interest for me has been video, specifically short-form video, and watching dealerships utilize it to reach and convert their customers.
There are dealerships across the country that are utilizing TikTok, Instagram, LinkedIn, and YouTube to reach new customers. There are some that do an incredible job of taking their social media presence to the next level and then there are others that are still trying to work out all the details to get their team(s) firing on all cylinders.
Over the last few years, I have been watching a Ford Dealership based out of Dillsburg, PA, Bob Ruth Ford, take their social media presence to new heights. To say I am impressed with their marketing processes and procedures is an understatement. When I had the opportunity to speak with their Marketing Director, Stephanie Clark, a rising marketing star in the car business, you know I was going to ask her all about their philosophies on video marketing!
Melanie: Stephanie, Tiktok vs Instagram Reels vs YouTube vs LinkedIn. How do you determine which video platform to use/share on?
Stephanie: Determining which platform to use and what to share where is super important. To tailor our communication among the platforms we use our key of simple sentences. So, for example, Instagram is "Here is a photo of coffee," Facebook "I like coffee," TikTok "Here I am dancing with coffee," LinkedIn "My skills include making coffee," Youtube "Here I am drinking coffee." So, making sure all of our content reflects across the platforms, it helps us to keep in proper communication with each client. We aren't going to communicate with people on LinkedIn the same way we would on TikTok. Finding our audience on these platforms comes from determining who our ideal customer is and where they spend their time. It's important to focus on the user and not the product. Showing them a brand-new Explorer is great but provoking an emotion will go so much further.
My personal favorite is Facebook. We have worked hard to build credibility with our followers on that platform and we get a lot of engagement through it. We are completely transparent, putting out all information that customers could want or need, along with some fun and silliness incorporated along the way. This is my favorite because you can get so creative with it and reach SO many people, and it's very trackable. We see a lot of success with customer testimonial videos. New customers seeing and hearing a current customer say, and confirm, what we preach as to who and what we are as a company, makes all the difference. We could say something a hundred times, but it has so much more meaning when it is coming directly from our customer, and them saying that this was their experience, and therefore it was so unforgettable.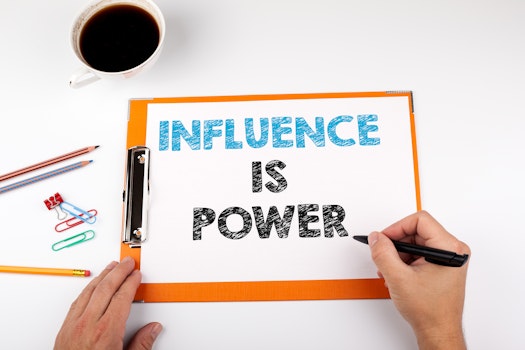 YouTube is our holy grail! Every video we make goes on YouTube. Our customers can find anything and everything that they need to know about our dealership there. We have different playlists pertaining to different categories – our VIP buying process, our VIP selling process, a day in the life at the dealership, how-to videos, and any current event sponsorship events we're doing within the community. It can all be found here. Our channel creates brand awareness all while being entertaining. They can learn about us as a company or learn about any vehicle or service they're interested in.
With Instagram Reels, Millennials are the biggest users on Instagram and spend about half an hour a day scrolling. This is where we show "here is a photo/here is a video of coffee." Users are scrolling fast and need their attention caught quickly and it's only going to last a few seconds. Successful Reels capture attention within the first two seconds. The communication on Instagram Reels is tailored to millennials that want natural-looking content. We advertise here that "We are in business," it's up to date and tasteful. An aesthetically pleasing feed is what attracts people there. A huge part of the Reels is appropriate CTA's (calls to action), there's no point in putting something out without meaning to get some form of return. Utilizing Reels on Instagram is an in-between of fun and information. People aren't necessarily coming to Instagram to buy a car – however, in our instance, they absolutely can – but to see what our company is up to, that 'hey we are in business!' and that we do keep up with our customers there.
LinkedIn – This is our "my skills include making coffee" platform, which is an older demographic – baby boomers, gen x, millennials. We create business relationships here, show how and why we are ahead of the times within the industry, and keep our customers and followers up to date with what our processes are / what technology we are using / what vendors and business partners we work with / and how we operate overall as a business. We also post video content here – mostly informational content on us as a company and/or employment opportunities. Almost like a current event – what we're up to in the business world / how we are impacting those around us. It's a place where people can learn from us and vice versa.
M: Do you find that customers are reaching out to you through TikTok?
S: TikTok – this is our 'fun' platform. We show personalities around the dealership, but still incorporate hot vehicles and keep it branded to Bob Ruth Ford / automotive content. We can stay with the trends while also making it pertain to the industry and remain relevant. People go to TikTok for entertainment, so I think it's a great place for customers to see us real and raw and that we are people just like them. There's a younger generation on TikTok than, say, LinkedIn, that is right at that first-car-purchasing age, so keeping up with them and getting in front of them is crucial. This generation isn't going to see us on LinkedIn or even Facebook anymore. Gen Z is scrolling TikTok more than they are Facebook.
Our people have gotten more comfortable in front of camera and video because we utilize it so heavily, it's just become part of everyone's day at work from sales, to accounting, to management.
They're used to having cameras in front of them and we aren't afraid to put ourselves out there, and it's really benefitted us. Which I think is a huge part of this platform, you can't be afraid to do something silly or outside of your comfort zone!
M: What is one tip for choosing the right video sounds and content?
S: Always go with what's trending. Anything that's trending can be aligned with the brand focus – granted it's within appropriate guidelines, etc. You can take sounds and make them relevant to your brand and industry. It takes creativity and stepping outside the box, as well as your comfort zone. My team and I have embarrassed ourselves plenty of times, you just have to laugh along with those watching. The same goes for hashtags: we use our core list of hashtags that are part of our brand, as well as throwing in the trending hashtags. That gives it a good mix to reach new audiences and keeps our current hashtag followers in the loop with content. It's also important to follow other hashtags relevant to your brand, which keeps you zoned in with what others are doing around you. Following those have helped us to see what "trending" is and how we can follow a trend but do it better and differently, staying on brand with us.
I love Stephanie's perspective on social media and hearing what works for Bob Ruth Ford that can be transferred to your dealership. The take-aways from Stephanie's experience that I know will help leadership all over the country, is to know your audience per platform, know what kind of content to share on those platforms and get comfortable being on camera, and to incorporate marketing into the culture of the business.
Are you utilizing video in your dealership's marketing strategy?
Curated, quality insights?