●

Commentary
Aug 6th, 2021
B+: Social Responsibility through Heliotropic Leadership
How do we make a positive impact other than just selling cars? Not just in our attitudes but in our actions. What does it mean to be positive? When you read words like cheerful, active, high-energy, optimistic, or outgoing, does it make you think of positivity? 
My personality IS my blood type, B+ (positive). BING is "the opposite of negativity." B+ is a blood type that is not only rare but also holds tremendous power. It is estimated that only about 7.6% of the population has a blood type of B+. 
Mark Twain once wrote, "kindness is the language the blind can see and the deaf can hear." This ties in with positivity when it comes to genuinely connecting with your community. When this happens, people rally behind you and support your cause and your business!
The cause I'm talking about is your corporate social responsibility, specifically - hosting a community blood drive. I recommend doing this twice a year at your dealership. Once in the spring and once in the fall. This is an authentic & genuine way to exhibit heliotropic leadership inside your organization and your community and the payment value is immense.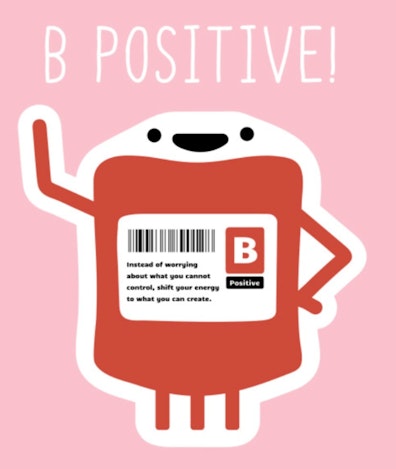 I watched a TEDTalk given by Dr. Harry Cohen recently and discovered the term heliotropic effect/leadership. The heliotropic effect is the tendency for all living systems to move towards energy that is life-sustaining and away from energy that is life-depleting. Heliotropic leaders are positive energizers that can make people feel great. You feel good in their presence. These are leaders who often share qualities like being a good listener. They are compassionate, forgiving, vulnerable, real, and they smile. It is the definition of "us, at our best." These leaders are the organizers of dealership blood drives!
The sobering reality is that the need for donors to donate blood never really goes away. In every community across this country, there is a person who is in need of blood every day. Coming out of a global pandemic, there has also been an increased demand for a diverse blood supply.
As automobile dealerships, it is not expected for us to do anything else besides sales and service, or is it? Do we have to take that extra step and do more? You decide. Either way, it certainly bodes well for your dealership if your organization does more than just have a case of commission breath when dealing with your community. The optics are great & it makes people feel better about doing business with you. Let's face it, what customer wouldn't want to support a local business that shares the same values?
Hosting a drive really helps the blood supply, but it is also a very selfless way to bring people into your facility, and participate in something selfless themselves. Part of the payment value that comes from hosting a blood drive, beyond saving lives, is bringing people into your store that otherwise might not have considered ever setting foot inside your establishment. 
While there, they may look around and test drive a vehicle. They might see how your amenities are set up and want to give your service department a try for an oil change. They may order a set of all-weather floor mats or get an old battery replaced in their car or key fob while at your store. These are just a few ways to introduce them to your capabilities, all stemming from a simple blood drive. 
Take a moment to reflect on what you are doing to set yourself apart from the competition not only in terms of your pricing and retail strategy but in terms of your social responsibility strategy. It's not enough to know what you have to do - you must take action. You can give blood to make a difference in the world. One in three of us will need blood in our lifetime yet only one in 30 of us actually gives blood.
If you are looking for an easy way to tap in and make a difference by leading heliotropically, give my idea a try and I don't think you will be disappointed at the way you are left feeling at the end. I always say give 100% in anything you do. Unless of course, you are donating blood. Then definitely don't give 100%. A pint will do just fine, and you could save up to 3 lives in the process. Happy organizing!!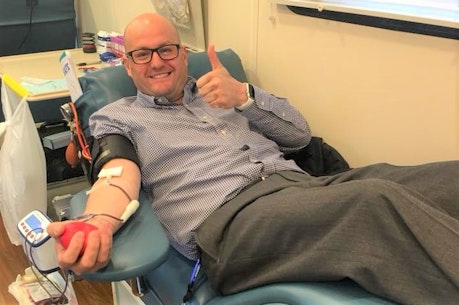 Scan QR Code to View:
Heliotropic Leadership | Harry Cohen | TEDxElonUniversity:
https://www.youtube.com/watch?v=c4QUp6tuo-E
Curated, quality insights?