●

Best Practices
Jul 3rd, 2020
Be a PRO in Your Dealership
Webster's Dictionary defines a Professional as "a person engaged in a specified activity as one's main occupation rather than as a pastime." The world of Sales especially requires this desire because it takes time to build relationships, referrals, and longevity in the business. Throughout my career I've developed a discernment for people that just wanted a JOB versus those trying to establish a career and be a PRO. We all know the immediate paycheck will certainly not keep people invested that are just searching for a pastime. I've found that a true PRO possesses a combination of the following traits. So I challenge you to ask yourself - What is your PRO Level?
PROfessional
It all starts with you. Be the employee that shows up 15 minutes early every day instead of 15 minutes late. Take pride in your appearance because comfort exudes confidence. Whether it's a three-piece suit, skirt and heels, or a pair of jeans, pullover and boots. Just make sure you walk in dressed to impress and not wrinkled from the bottom of the laundry pile. Comb your hair, do your makeup if that's your thing and trim up those beards gentlemen.
Avoid the gossip circle at the water cooler and bring up the people around you instead of putting them down. Be the leader that everyone looks to as an example, instead of the person they all hide from and avoid. You have a responsibility as a PRO to serve the clients walking in the door and the employees around you. My friend, Tony Dupaquier of the Academy, defines a PRO as "Performing at the Highest Level Possible."
PROactive in the PROcess
Get involved early in the deal. My process starts with the trade appraisal. I want to know the W's of the trade purchase–What they are trading, When did they buy it, Where did they buy it, Why are they trading, and Who is on the registration. The answers to these questions can quickly speed up your process and address the customer's concerns immediately. The more information you know upfront, the faster you can accurately complete a transaction.
Then move to the sales desk. Find out how they are desking this deal and what other pertinent information you will need when addressing the customer. Are they shopping us with another dealer? Are they financing or paying cash? Were they shown 84 months or given on the road numbers? Are they a potential lease customer? Did the process create an opportunity for the F&I department? When your approval comes with stipulations–did you verify them before contracting? Paying attention to the smallest of details can speed up contract funding, pay traded vehicles off in time, and reduce floor plan fees.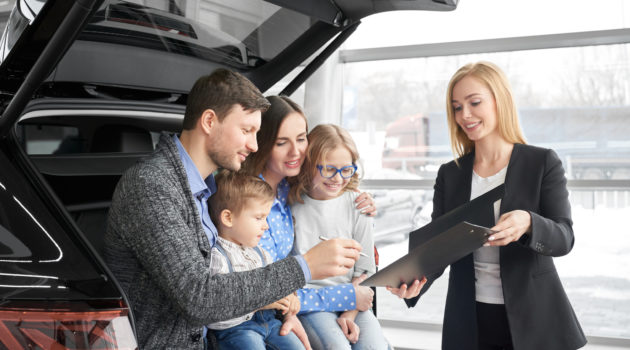 PROcure & PROtect
Procuring the sale of the vehicle while protecting the dealership is the main purpose of the finance manager. Our number one job is to get that vehicle signed, sealed, and delivered no matter what the method of payment or number of products they buy. Even if that means taking the dreaded zero profit deal. But most importantly we need to do it the RIGHT way–ethically and legally. If your deal ends up in a courtroom can you defend it and protect the dealership? Are the documents properly disclosed and signed? Did you present every option to every customer?
I've read a lot of comments on social media groups about finance managers only motivated by maximizing their pay plan. But I encourage you to take a different perspective - we are here to provide a service to the customer and the dealer. If you do that at a PRO level, the profit will follow. My friend Marv Eleazer explains it perfectly by saying "A PRO always does the job with excellence placing the customer and dealer needs ahead of his own."
PROducts
Product knowledge is a key component to being a PRO. It is difficult to explain the advantages of a product's coverage to a customer if you don't understand it yourself. Read your contracts, read your contracts, read your contracts. Believing in your product takes that principle one step farther. You may be able to "sell" anything, but are you matching the right products to the right customer, or are you just "selling" to make profit?
A true PRO would never sell a product to a customer that doesn't need it. I saw a quote once that said: "Don't sell a product, provide a solution to a problem." This has always stuck with me when presenting a menu and explaining options. Work with your service department, make the service writers and vehicle technicians your best friends. They have the most hands-on experience with the coverage, so use them. Create testimonials and monetary spiffs for leads that come from that department.
PROduce
No matter what your beliefs, judgments, or preconceived notions of a customer–an F&I Manager has a critical role in producing an A+ customer experience. My friend Justin Gasman of McCaddon Buick, GMC, Cadillac stated: "A PRO is someone who has focused intensity and sweats the details while being mindful of the timeframe and expectations that come with the career." Stop judging based on credit score, income and trade.
Sit down and have a conversation with the customer that has been brushed off by three other stores down the street. Listen to their story and get the information you need to truly help them. If you can produce a happy customer - they will listen and trust your advice when presenting their options. A bad customer experience can create higher chargebacks, costing the dealership and you money. A disgruntled customer can also affect your long term business with bad reviews. The online world of business reviews and survey information is consistently growing. In a media of FREE advertising, we can't afford to get it wrong.
PROfit
In recent years, the automotive industry has recognized a shift in dealer profit from the front end to the back end of a car deal. With mounting competition, educated car buyers, and legal ramifications, the Finance Office is rapidly becoming a major profit center for today's dealerships. Profit is a very serious term in this industry, and how we make it has changed drastically. That profit can also come at a substantial cost to your employees. Long hours and crazy schedules consistently disrupt the balance between work and personal life. Essentially, we are losing profit, by killing ourselves to make profit.
Now don't take me the wrong way, I know we all have bad days. So how do we make small changes in order to increase our PRO level? We start with ourselves. In the midst of the chaotic moments, remind yourself to BE A PRO! It is easy to get frustrated, throw in the towel, and yell at everyone in your direct path.
I never said being a PRO would be easy. Nevertheless...
If you want to increase your PRO level - Be PROactive in the PROcess, PROcure the sale and PROtect the dealer, know your PROducts, create PROfit and PROduce a positive customer experience and relationship that will create repeat business.
Curated, quality insights?