●

Commentary
Apr 16th, 2020
Carvana Has Nothing on You
According to a recent Cox Automotive study, 83% of consumers want to start their car buying journey online. Given the growth of digital shopping experiences in categories outside of automotive, this desire shouldn't surprise anyone.
Over the last decade, we've seen other industries develop strong digital retailing options that supplement or even supplant the in-store experience, and shoppers have flocked to them. As an example, during this past Black Friday, online sales jumped 20%, and sales at physical stores dropped by 6.2%, signaling that shoppers are increasingly interested in taking advantage of sales on their own time, not necessarily during a store's holiday hours.
Companies like Carvana, Tesla and Carmax are blazing the path in automotive, offering rich online experiences that let shoppers do everything from research to purchase and schedule home delivery through their websites. All three have started to tap into consumers' growing desire to shop in ways that conveniently fit their lifestyles. They have significantly changed buyer expectations, whether a consumer actually buys from them or not. And customers are buying from them. While their market share is still small, they managed to sell a combined 1M+ cars annually. Are customers happier? One only has to look as far as Tesla's +96 Net Promoter Score (compared to automotive's average +38) to see that they are.
The expectation for this kind of online experience will only continue to grow whether they buy from CarMax, Carvana, Tesla, or their local dealership. As of 2020, millennials–the group of consumers born with a smartphone in their hands–now make up over 40% of the car-buying population. Online experiences that match or surpass that of shopping in-store will only get more competitive.
And yet, we need to keep the threat of these new dealer models in check. While Carvana and Carmax make a significant impact on buyer perception; together, they make up less than 4% of the total used car market. Pair that with 89% of consumers who still want to finish the car buying process at the dealership, and you can see that the showroom is not going anywhere anytime soon. So what should dealerships make of all this?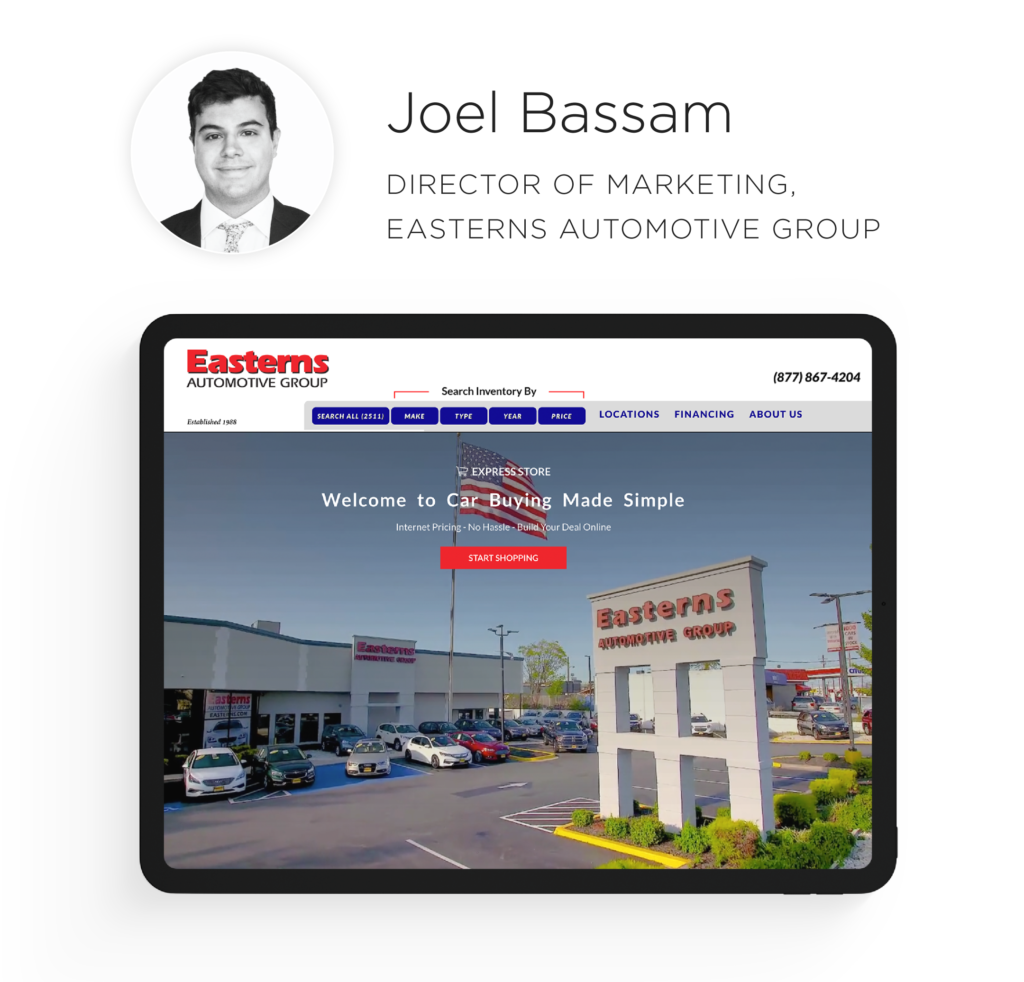 I recently hosted a webinar with Joel Bassam–Marketing Director at Easterns Automotive group, one of the top 50 independent used car dealerships in the country–to discuss how he is competing with the likes of Carvana by offering a seamless omnichannel (online to in-store) shopping experience. Here's what he had to say:
"The market is still ours."
Easterns Automotive Group was an early adopter of digital retailing. In 2012, Joel began exploring digital retailing solutions as a way to expand their customer base beyond the typical subprime customer, while also creating efficiencies for their sales staff in-store by eliminating as much of the paperwork as possible. Joel is a firm believer that their website is their dealership, and their stores are their delivery centers. Three years ago, they went one-price to further support his philosophy.
Not only has Joel improved the customer experience, with an average Net Promoter Score of +85; he has also dramatically improved his sales team efficiency, and has increased his overall sales per month from 500 to 800+ units.
The Evolving Shopper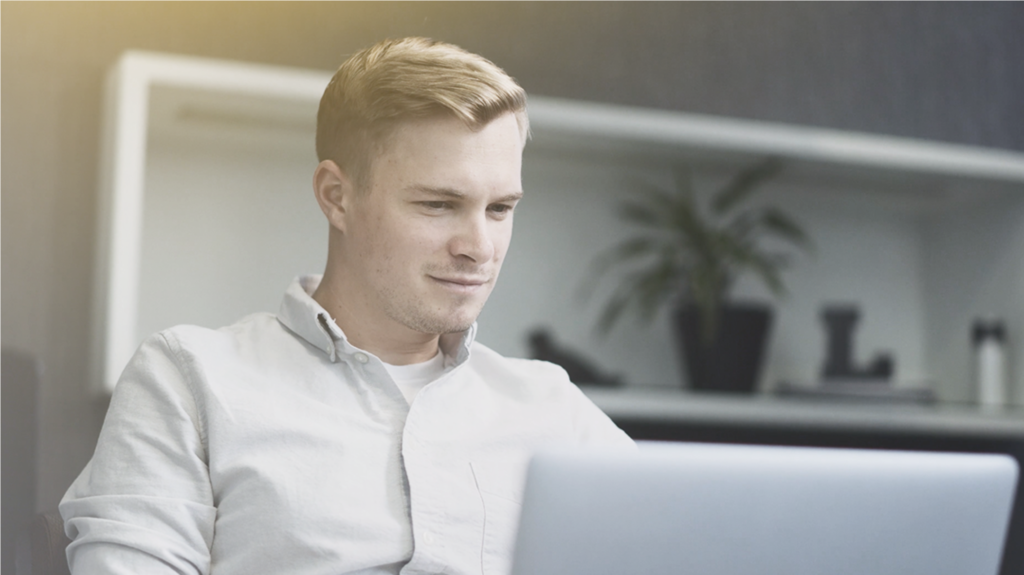 Easterns Automotive Group utilizes transparent pricing and enables customers to build their deals online and finalize the sale in-store. They do this by aggregating inventory across their eight stores into a marketplace site called Easterns Express Store, which is all managed by their centralized BDC team. When building deals, customers can explore different vehicle options and protection plans across all of their dealerships, see what their monthly payments would be, and value their trade-in vehicle.
Offering these online capabilities directly to the customer has yielded impressive results. Their closing rate from online customers currently hovers around 11% (vs. 5-7% prior to implementation), and they've doubled the time customers spend on their website.
The amount of time spent on a website may not seem like an important metric, but for Easterns, it's a tell-tale sign that someone is researching and moving closer to a purchase. They know that the average visitor looks at 3.1 protection plans per vehicle visited and that 6% of visitors turn into prospects or orders (vs. the 1-2% average lead conversion). For F&I products, they have gone from a 30% penetration rate to 68% in the past few years. "The more you introduce these add-ons during the buying process, the more likely customers are to buy them," Joel says.
While we see shoppers craving this flexible online experience, our research shows that 88% of car buyers want to test drive their vehicle prior to purchase, and 40% still want to work with a live person to finalize the sale. That is how traditional dealers like Easterns can maintain an advantage over online-only dealers. The sweet spot is giving shoppers a rich digital retailing experience, followed by a positive in-store experience that focuses on the touch and feel of their new vehicle; not time-consuming negotiations.
Your Website is Your Dealership
Omnichannel Commerce tools mirror traditional dealer processes. They allow customers to carry out most of the transaction online that they normally would do in person. By moving these capabilities online, the sales team is able to encourage the customer to complete much of the activity prior to the store visit, which is Easterns philosophy. As Joel puts it.
"Look at your website as your dealership, your BDC/Internet department as your salespeople, and your store as a delivery point."
When the car buyer enters the showroom, he or she already has a clear understanding of availability, pricing, monthly payments and F&I products. Rather than pitching and negotiating, the sales team can focus on facilitating the final steps of the transaction and, more importantly, the vehicle delivery experience.
Eighty percent of their customers come in with an appointment or some interaction online, and salespeople are trained to understand that even 'walk-ins' have very likely interacted with their website and are educated about the vehicles they're looking for. Knowing what the customer did before they came into the showroom significantly speeds up the sales process. Traditionally, a car sale took an average 2.5 hours at Easterns Auto Group, but Joel now reports timeframes as low as 30 minutes.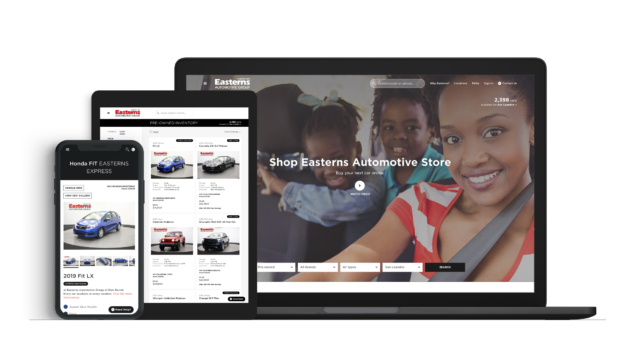 Tech Alone Isn't Enough
Joel makes it clear that Omnichannel Commerce tools mean very little without the right culture and team buy-in. They increase connection to the entire car-buying experience by getting their BDC and sales teams to swap roles for a short time. The BDC team is challenged to sell two cars on the sales floor, while the sales team spends time answering phones.
This experience helps their whole staff see how each part of the dealership fits together, and understand the full customer journey. BDC reps now know how to better support customers before they come into the store, and the sales team has insight into what the first conversation with the BDC includes.
Easterns' strong team mentality goes hand-in-hand with a customer-centered ethos. They regularly receive reviews like this one,
"You can tell that this team wants you to be happy, wants you to keep your dignity and goes the extra mile to make sure that you feel valued. They have a customer for life and I will tell everyone I know to check them out."
Joel asks other dealers to consider the following question, "Is this how I want to buy a car?" In other words, if you wouldn't want to go through your own sales process, then maybe it's time to rethink your process a bit.
Make a Plan for Change
With any new process change, there is potential for challenges and bumps in the road, but the foundational work you do in advance will help you succeed. Joel advises the following:
"If you want to change your process, you have to actually change your process."
He estimates that evolving your store to more modern practices is 20% tech integration and 80% culture change. How are you setting your teams up to succeed? You will need to strategize on how you will build buy-in and show value for new processes.
It is not enough to have a vision, you also need team members who can execute in line with that vision. Make sure you have a champion who can hold people accountable. And above all else, take a phased approach. For Easterns, this meant rolling things out online first, so that he could show success before introducing it in-store.
One webinar attendee asked, "What happens if shoppers don't like the price they find on the website? Or if they take that price to a competitor?" The answer is: providing a better experience will beat out a lower price, most of the time.
If you read the reviews on Carvana you will see just how true this is. Here is a recent one from the Carvana website:
My first experience with Carvana was great. From the beginning to end, the process was so easy. I found my car, drove it for 7 days, loved it and bought it … no hassle, no worries. Much better than dealing with a dealership. Carvana explained everything to me in every little detail. Couldn't be more happy with the entire process. I'll definitely be using them again in the future.
Is there any part of their process that dealerships cannot duplicate? Absolutely not. But it does take planning and execution to make it happen.
Easterns Automotive Group is seeing the positive effects. Are you?
Curated, quality insights?