●

Commentary
Dec 9th, 2021
Connecting & Collaborating to Grow to Boost Your Dealership
By now we have become all too familiar with the realities of limited inventory, looking for alternative ways to help customers and create profit can give you the boost you need to get through lean times with a little more ease. With our normal trade-in cycles disrupted, customers are facing expiring warranties, increased maintenance, and repairs. The place customers are still doing business face to face is service, putting extra emphasis on needs discovery and solution sharing in the service drive can benefit the whole dealership.
Working Together to Grow
When we think about Finance and Service it may seem like they operate in completely different worlds, they should be symbiotic. When was the last time you saw F&I Managers and Service Advisors working together to grow in opportunity areas? There is much to gain from these departments understanding how they can support each other's growth and working hand-in-hand.
Service Advisors are the long-term salespeople in your dealership, they see more customers per day than any other sales point in the store, with the most one-to-one consistent contact with customers they have more opportunity to grow relationships and trust. When it comes to building value in service contracts and warranty products with customers, educating Service Advisors in F&I product areas could be key in planting the seed for future purchases and selling contracts from the service drive.
Knowledge is Power
Consider the exponential increase you will see in service and warranty contracts when you educate your Service Advisors on your F&I products. "Extended warranty" calls have been a long-standing joke for years, they've even been made into memes, there must be people buying when the phone rings for us to keep hearing "I'm calling about your car's extended warranty". Often those calls are inconvenient and come when customers are not amid vehicle maintenance or repairs. Imagine this offer coming at a time when it is most needed, while the customer is in the service drive, presented by a trusted source; a knowledgeable Advisor could give customers immediate value, relief from repair costs, and peace of mind.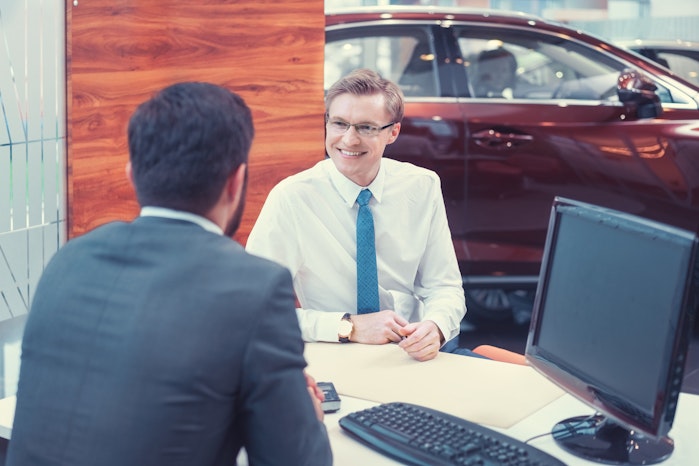 Training is Key
Providing your team with training on how to drive F&I products will help Advisors refer to those products and their benefits when working with customers, the more familiar customers are with what the warranty and service products provide, the more likely they are to consider purchasing. Often, when introduced to products in F&I, customers have already been bombarded with purchase information, they get to the service and warranty portion and it is more money, more decisions, and they are overwhelmed. Customers are not always in the right frame of mind to process the value of those products. You do not have to train your Service Advisors to sell like F&I Managers, that is where the F&I team comes in, a referral from the Service Advisor to F&I will allow Finance to finalize the details while the customer's vehicle is being serviced.
Having service Advisors who are knowledgeable on the features and benefits of service and warranty contracts is not just an investment towards increased profitability, it is investing in greater customer satisfaction. When your team on the drive has a complete understanding of the products your customer has purchased in the finance office, it eliminates confusion, frustration, and conflict from misunderstandings over coverage when it comes time for customers to use their products. With added training, advisors are equipped to head off potential complaints and dissatisfaction when they can quickly identify misaligned customer expectations, 
Building collaborations between F&I and the Service Drive is a solid investment in the future of your dealership, each department builds value for the other and customer loyalty to the dealership. The two also lay the groundwork for and maintain ongoing long-term profit. 
Aja Goldey is the Director of Marketing and Partner Success at Dealer Apps. Combining her love for the car business, a passion for marketing, and over 20 years of experience in retail automotive, Aja has earned a reputation of success by helping dealerships build solid marketing foundations. 
Aja develops marketing strategies and creative solutions with customized service offerings to achieve customer loyalty. 
View full profile
Curated, quality insights?