●

Best Practices
Aug 10th, 2021
Dealership Inventory Crisis: Marketing Lessons From the COVID-19 Crisis
It's obvious that fluctuations in inventory are going to dominate the automotive narrative for the rest of 2021. And while it seems like we've just overcome the challenges that COVID-19 brought to the automotive industry, we're slapped in the face with another big one: the infamous inventory shortage. So let's not forget some of the lessons we learned as an industry when it comes to marketing during a crisis so that your dealership can stay resilient during this crisis as well. 
Stay flexible 
When COVID-19 first hit and the government shutdown orders went into effect, it took time for most dealerships to update their marketing messaging across all channels. For some dealerships, "Come on in for a test drive" was still their main message on their websites and in their ads, making it completely irrelevant to shoppers at the time. 
Dealerships that had the infrastructure to be flexible and dynamic in their marketing strategy during the pandemic were not only able to turn around their messaging quickly, but they were successful in seeing results - even during a crisis - since they didn't rigidly define things like messaging and budget. Dealerships that pre-allocated budget to Facebook and to Google were less resilient during COVID-19 because it took them longer to realize the shift in consumer behavior from search to social while at home. Dealers that had automated marketing budgets-- fluid budgets that self-allocate based on where the best opportunities are in real-time - were seeing much better results since the learning curve was faster and more efficient. 
When we think about this as it applies to the inventory shortage, it's important to understand that the market is unpredictable, but one thing is certain: dealerships need to be where their shoppers are in order to not miss an opportunity. Even during this tumultuous time, shoppers are still looking for their next car, and most likely at a higher gross, so make sure your marketing strategy is flexible to change in real-time and react fast. As soon as inventory turns, or comes in, your dealership's marketing strategy should be ready to go and in sync with your dealership's goals.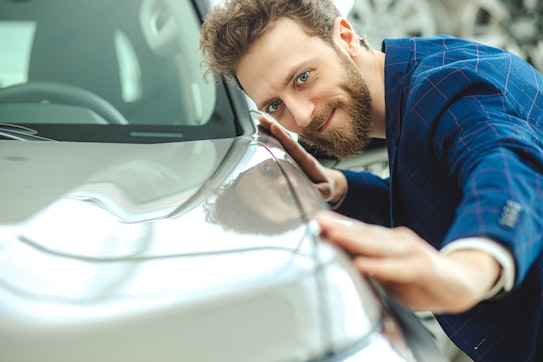 Reassess marketing (don't pause) 
While our gut instinct may be to pause marketing spend during any crisis, we learned during COVID that there are long-term risks to this. Firstly, you want to keep your brand awareness high. Even during tough times, people need to service their cars and renew their leases, so making sure those shoppers choose your store over a competitor is crucial. Dealers should be focused on gaining and retaining customers for life; cutting all marketing spend will restrict your dealership from doing this successfully. 
That being said, difficult times present an opportunity to really assess ROI and productivity. So while pausing may put your dealership at a disadvantage, this is the perfect time to do a deep dive on your data and make sure your marketing ROI is high, so that you can still be the dealership of choice for shoppers during any crisis. 
Do whatever it takes to bring shoppers to your dealership 
During COVID-19, dealerships scrambled to implement a digital retail solution in order to stay relevant for their customers. Even if most consumers weren't actually transacting 100% online, the software gave shoppers the opportunity to cut time in store and start the process online. This was a way for dealers to attract customers and stay relevant during the pandemic. 
Similarly now, dealerships still need to do whatever it takes to get shoppers into their doors. So even with low inventory levels, dealerships should consider advertising inventory that's on backorder and not yet in stock. This helps your dealership gain customers for life before they go to competitors. Focusing on trade-in acquisition campaigns or investing in a strategy to move more stuck/aged vehicles can also help your dealership market to customers while aligning with business goals to get more inventory and sell lot rot at the highest potential gross. 
Do whatever it takes to bring people to your dealership during this time, no matter what the crisis. And usually, this involves a pretty efficient marketing strategy. 
Ilana Shabtay is the VP of Marketing at Fullpath, Automotive's first customer data and experience platform (CDXP). She is an experienced marketer, highly skilled in digital marketing and artificial intelligence, and the host of the InsideAuto podcast. Having spent almost a decade in the automotive industry, Ilana continues to develop critical skills to drive marketing and serve the dealership community in a new era of technology.
View full profile
Curated, quality insights?