●

Commentary
Feb 18th, 2020
Dealership Management Advice: Work Smarter Not Harder in 2020
The industry is forecast to be stable in 2020. Stable may be a welcome word for many and is certainly better than the prediction of decline we all lived under in 2019. However, I don't know too many in this industry who would agree that "stable" is the goal. Let's face it; if given stable, we all want to maximize every resource and reach better. 
When setting stretch goals, what are typical obstacles? Time and money immediately come to mind. While budgets can undoubtedly be restrictive, they can always be massaged and tweaked according to our priorities. When we look to maximize every resource, dive deep into processes, and conduct analyses on results, time is usually the enemy. 
Overcoming the Biggest Management Obstacle
You've analyzed the reports. You know that certain activities are producing greater results and that it's time to set those efforts into high gear. But, before you tinker, take a moment. To go higher, you first must go deeper. How can you give yourself the time to achieve more? 
An honest review of your skills is a great place to start. My team and I do this every year — we ask ourselves, "where do we, or our leadership team, have expertise?" It's been an eye-opening exercise that has allowed us to maximize our team's strengths and fill the skills gaps we would have otherwise missed. 
Maybe you've been in a location or position long enough that you believe you have the most experience there. Or maybe someone you know has stepped up and filled a need that impacted results. Know where your skills lie so you can optimize your efforts. One major recommendation I must make to help your skills audit go well is this: check yourself. Look around, read articles, review others' results to ensure you are indeed at the level of expertise you think. With the quick and vast evolution of technology going on in our industry today, it is a high bar to say you are an expert in something.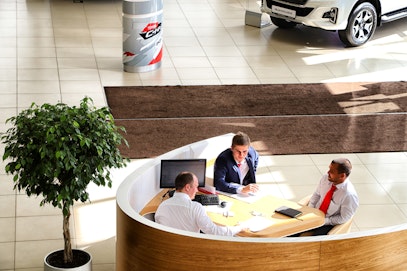 Sometimes, Doing Less Achieves More
Think of the last time you took something on at the dealership and thought, "I could be doing X, but instead I'm stuck here doing Y...and I really need to do more of both." Yikes. That's an impossible position to be in, and not one I enjoy. That's why my motto is always: work smarter, not harder. 
This is where partnering with a managed services company can give you back valuable time. Customer expectations today are high. They want it all and they want it now, which means you need to make smarter investments that will maximize your resources so you can meet those demands. Fortunately, there are many business models today that compete with the traditional dealer for a "stable" revenue base. With that optimized stability, you are free to maximize other efforts. So, what can you best control? Where is your expertise, truly? 
A realistic look will have many dealers agreeing that expertise in the store is exactly there — in-dealership interactions. How is the shopper greeted? What inventory is available, and how is it displayed? What exactly is the in-store process? Is there room for improvement? Is that walk to the Service drive happening with every new customer? Are the F&I wait times managed to a minimum? Are all the possible trade-in deals being bought? Can we do better?
Where to Optimize So You Can Maximize
Now that I have you thinking about what can be, I want to offer some outsourcing opportunities at the dealership and why they just make sense.
With word-of-mouth now becoming online reviews that reach much further than the consumers' closest circle, the importance of a fantastic in-dealership experience cannot be overstated. Proper reputation management is not an option, it's a necessity. If you are managing it in-house, crunch some numbers. It will surprise you to know how much more you'll save (and achieve) when you outsource.
Where else can you streamline processes? Look at what happens before the dealership visit. According to Google, the only two increasing channels of engagement between consumers and car dealers are chat and SMS. Is this an area of expertise for dealerships? A quick look at the number of phone training companies would indicate that non-face-to-face interactions are not a strength in the dealership. 
Engaging customers in a way that yields proven results is critical. Anyone who has attempted to build and or manage an in-store BDC understands how much time it takes to hire, train, manage, and measure results. These associates are typically very different than your successful sales team on the floor. Why absorb precious time in-store to achieve less desirable results? 
With ever-increasing ways to capture your customers' attention across multiple channels, a partner specializing in the customer journey can be an invaluable asset to your business. Considering the experience from the consumer's perspective allows the dealer to compete with other, less traditional models. 
The Value of Time Can't be Overstated
Look, I get it. Having worked in Operations for most of my career, I understand that "I' can handle it" mentality. But 'can' doesn't always mean 'should', and it's one of the most valuable managerial lessons we can take with us as we go from stable to better.
To quote Harvey Mackay, "Time is free, but it is priceless." 
To achieve more than what we have in the past, to get to the next level, we should be as smart with our time as we are with our money. Reaching out for expertise to bolster the opportunities we see in-dealership can be a game-changer. Spend your team's and your own time wisely. 
Curated, quality insights?