●

News
Dec 7th, 2021
Dealership Websites: Embracing & Implementing Change an Interview with 321 Ignition
The automotive industry has certainly been hit hard by the pandemic resulting in everchanging ways of how car shoppers are shopping. This calls for dealerships to implement effective digital retailing platforms to support the new customer of today.
To identify what draws these shoppers to a dealer's website and how to keep them engaged, Dealer Marketing Magazine interviewed Lyamen Savy, Founder & CEO at 321 Ignition. She explains why it's critical for dealers to optimize their websites and monitor their search/SEO strategy — not just today, but constantly.
Dealer Marketing Magazine: How have you seen dealership websites change over the last 5 years and are there any important lessons that have been learned that dealers should be aware of going forward? 
Lyamen: Dealership websites haven't kept pace with websites in other industries for many years and that's part of what inspired the idea for my company, 321 Ignition. As I was doing research on what was currently available to dealers from their website providers, I was shocked. There wasn't a single mobile-first website provider even though the large majority of dealership website traffic is on mobile. The other thing I noticed was how the industry was very segmented with few companies offering integrations and no one discussing their partners. My previous experience at Microsoft helped me to really understand the power of partners. When I was developing our company, I knew we needed to be mobile-first, customer-first, and partner-powered from the start. 
DMM: Creating a seamless customer experience is crucial with an increasing market of millennial car shoppers. How should a dealership set up a successful website?
Lyamen: Research has found that 78% of car buyers start their shopping online and of those, more than 70% of people are using their smartphone to access the dealership website. Because of all that online shopping, consumers are visiting less than 3 dealerships on average. If people can't visit your website, your chances to get them into your dealership are getting smaller.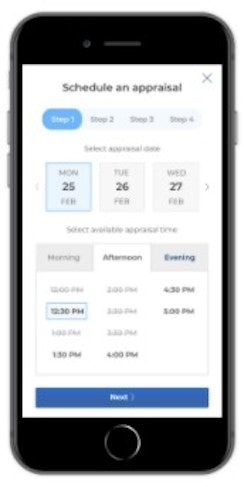 When it comes to setting up a successful website, it needs to be mobile-first, not just mobile-responsive. A mobile-responsive website is designed for a large screen and is adapted to fit a smaller phone screen. The problem is that a design that works on a computer looks busy and overwhelming on a phone screen. A successful website won't just work on any device, it has the correct user experience for the device the user is on. 321 Ignition websites are designed with mobile-first in mind and they look amazing on desktop, too. 
DMM: How can dealerships use tech tools to create a high-functioning website and create a successful customer experience?
Lyamen: A tech tool alone is just a widget. Dealerships invest in tech tools to help them solve business problems. However, if tech tools are not installed on a website using an API, then they won't achieve the business objective and goal. The problem with a lot of website tech tools in the automotive industry is they are just widgets and iFrame codes vs API integrations. Widgets and iFrames create a poor user experience, they are disjointed single-point solutions vs a complete solution, they slow down the website, they hurt SEO, and most of them don't match the rest of the dealership branding. At 321 Ignition, we invest in API integrations with any technology provider in the automotive industry to help dealers provide the best consumer experience and achieve the ultimate business outcome.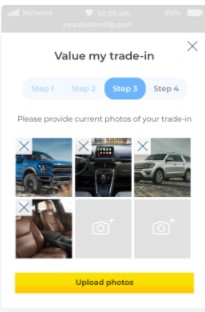 DMM: What inspired the start of 321 Ignition and what is the core dealership problem your business is solving?
Lyamen: One of my best friends used to work at a car dealership and she used to come to me for marketing advice all the time as a friend and trusted advisor since I've been doing marketing for 18+ years. One day she contacted me because her website provider, MotorWeb, was acquired by FusionZone. She wanted my help and opinion in evaluating them. As I started digging deeper, I discovered all automotive website providers were missing critical elements that I knew helped convert website visitors to leads. These were things we had tested at Microsoft and CapitalOne and I knew would work in the automotive industry, too. I also quickly realized that website providers were charging extra for services and solutions that should be table stakes — things like technical SEO or Google Analytics tracking. On top of all of that, other vendors were calling her every day trying to sell her website widgets that should have come standard with any website. I couldn't believe what was going on in the industry and realized that it was a good opportunity to help small businesses and follow my passion for marketing.
My company, 321 Ignition, is the only mobile-first website provider in the automotive industry designed to assist new and used car dealerships of any size in creating the best customer experience to serve the exploding online car shopping market. Using native mobile features and the best practices from Fortune 100 companies across a variety of industries, 321 Ignition offers a time-saving and frictionless online customer experience optimized for car shoppers on the go.
DMM: Why are VDP visitors so important and does 321 Ignition leverage these visitors?
Lyamen: The VDP is the moment of truth. The purpose of the SRP is to intrigue consumers about the cars available in stock. The purpose of VDP is to educate and close (aka ask for the sale). When a consumer lands on the VDP page, their sequence of thought is, "Do I want this car? Can I afford this car? How do I buy this car?" The goal of the VDP is to collect micro "yes's" to all these questions along the way to get to the ultimate "Yes" which is the sales lead and car sale. 
To get to the ultimate "yes," you have to anticipate and overcome all sales objections and eliminate all elements that cause friction and anxiety. You have to be ruthless in prioritizing content based on hierarchy and sequence of thought, especially for shoppers on a mobile device. Imagine as the user is scrolling down the VDP, you're anticipating their sales objections, overcoming them, and collecting micro "yes's" along the way.
DMM: How do your smart financing applications work?
Lyamen: Credit app leads are probably the warmest and highest quality leads salespeople can receive because these are people who are ready to buy a car and they just want to know what they can get approved for.
There are 2 parts to the credit app, the consumer experience and the internal staff at the dealership experience (BDC reps, F&I managers, etc.)
For consumers, since we know that majority of them, over 70%, are filling out the credit app on a mobile device, with one finger, instead of a keyboard with two hands and ten fingers, it's all about having empathy for the consumer. It's important to think about in that given moment, at that given time, what would be most helpful for the consumer filling out a long credit application with one finger. At 321 Ignition, we leverage mobile-native features to make it faster and easier to complete a long credit application on a mobile device. For example, this means that the keyboard automatically changes to a numeric keyboard when adding in numbers and our Google maps integration allows us to autocomplete addresses. We also use smart field technology which subtracts or adds fields to the form the user is filling out based on their answers. This saves the consumer time by skipping fields that are not relevant to them.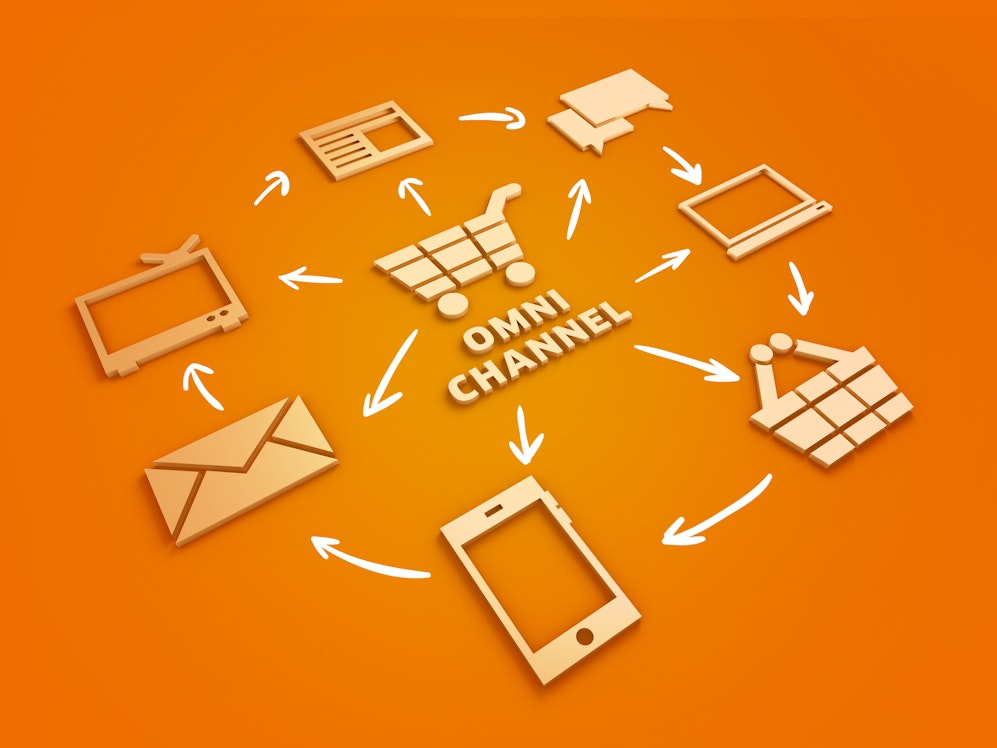 For internal staff at the dealership, they want 2 things — 1) to get more leads i.e. capture consumers' contact info that started but did not complete full credit app — and 2) to save time re-entering credit app information into credit soft pull and hard pull software.
To address the first need, our credit app has a shopping cart abandonment feature to help. When a customer starts filling out the credit app, on step 1 we only ask for basic contact info (name, email, phone). When the customer clicks "next", we wait for 25 minutes and if they didn't complete the full credit app, we send a lead notification to the dealership's CRM saying "John Doe started credit app, but did not complete" so that the salesperson can follow up and try to close them. 
We also have an API integration with DealerCenter and 700 Credit and all credit app leads are automatically sent to DealerCenter, 700 Credit, DealerTrack, RouteOne, CUDL, and AppOne for F&I Manager to do credit pulls and submit applications to banks. We're always looking for more credit and banking partners and can share our API documentation.
DMM: So your company offering will help a dealer operate a successful and optimized website. What should a dealer focus on after that?
Lyamen: Most dealerships we talk to think they have a website traffic problem when really they have a website conversion problem. Once dealers sign up for 321 Ignition mobile-first website, they can confidently invest in paid media and SEO content, and accurately measure ROI. These are some of the ways we've seen dealerships leverage their new website: 
Google ads
When we launch dealership websites, we set up their Google Analytics goal conversion tracking to only track real leads (i.e. online web form submissions, click-to-call, and click-to-drive) instead of page views and average time spent on site. This allows paid media managers and agencies to launch Google Ads with a "Target CPA" bid strategy that will use Google machine learnings to optimize campaigns that will generate maximum leads at the lowest cost per lead.
Facebook & Instagram Shops
Facebook Marketplace for Auto has been discontinued. Dealers now have an opportunity to advertise their inventory on Facebook and Instagram shops. 321 Ignition mobile-first websites have the microdata schema dealerships will need to get their inventory live in Facebook & Instagram shops.
On-page SEO & blogging
In-house marketing teams and agencies can save time from cleaning up schema markups, SEO title tags, and meta description, and instead, focus their time on producing fresh new content. Our WordPress backend has a ton of content blocks that help save time and create new pages without HTML knowledge. We also offer a mobile-first blog that helps increase organic ranking and convert organic visitors to leads using relevant HTML5 banners (no coding knowledge required to create them).
DMM: Thank you for your time today! Is there anything else you'd like to share?
Lyamen: As a company, we've been partner-powered from the beginning. We partner with other technology providers to help them provide complete solutions for dealers and we partner with agencies and consultants to help them increase value and achieve more in less time. We know we're all better together and nobody can do it alone. If you're looking for a true partner for your dealership or clients, we'd love for you to get in touch.
For more information click here
Curated, quality insights?