●

Commentary
Mar 30th, 2020
Dear Younger Me
Entering 2020, many people are talking about vision, hindsight and future potential. I often wonder how my career would have been different if I had the same knowledge 11 years ago that I have today.
Being a Finance Manager is Difficult
I definitely would have told myself in the beginning that being a Finance Manager can be highly stressful. The hours are long, and the responsibilities of the office are demanding. Learning to balance your work life and your home life becomes a necessary skill. You are going to miss out on things with your family and friends, but the long-term rewards will be worth it.
A strong support system outside of the dealership is critical. Don't be too hard on yourself or give up in the first 6 - 12 months. It takes a significant amount of time to learn the products and processes and to build a career, not just a job. You are going to see the industry from a different perspective than salespeople or sales managers. Build strong, healthy relationships with everyone including your sales staff, service department, lenders and product representatives. You are a leader in your dealership so lead by example.
Be Genuine and Believe in Your Product
Go to your product training classes and listen. Knowing the products and the benefits they provide for your clients is the first step in succeeding with your presentation. You must also believe in those products in order to build trust and speak confidently. A client in your office will know immediately whether you are trying to sell to them or help them. Even though this may be the first deal you are doing with them, it is usually not the first car they have ever bought. They have heard sales pitches since the first time they walked onto a lot and they expect it from you too.
One of the most common mistakes that rookies make in the Finance office is pre-judging customers. Whether it's based on appearance, credit score or attitude, everyone has a story, so take time to listen. The possibility of changing a client's current situation with the ability to buy a vehicle can be the most rewarding part of your job. Often we try to select what we think they need or want. Instead, present them with all the options and let them choose. Clients like to be in control of their deal and your office is no different.
Establish a process and stick to it–meet the customer, verify information, talk to your lenders, create a relevant menu, handle objections and print paperwork. Get involved as early as possible in the deal and pay attention to details. Get used to rejection because you are going to hear the word 'No' often. Get comfortable with a few simple objection handling techniques and use them well. This is not a position that reaps benefits immediately but it can turn into amazing relationships and repeat business if you are honest and genuine. You will be more effective and sincere once the client enters your office if you have done your due diligence upfront.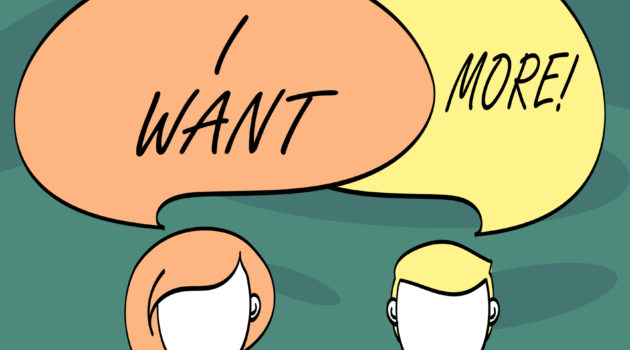 Stay Humble and Always be Willing to Learn
Once you get your bearings, get industry certified. As finance managers, we have a legal obligation to protect our dealerships, employees and customers. Contact the Association of Finance & Insurance Professionals (AFIP). This organization will educate you on the legal and ethical side of the finance manager role. Every deal you sign off on could potentially end up in a courtroom so make sure you can defend it. Invest in yourself early and often. Attend conferences that focus on the content of your office. The Ethical F&I Managers Conference is held in Denver in April and is a limitless source of information that will guide you through changes in the market, laws and techniques to increase your success, and ultimately profit, in the finance office.
Find a mentor, a veteran in this business that will support and encourage you. The Ethical F&I Managers, EFITM group on Facebook is a great place to start. The vast amount of knowledge and resources provided by the members of this group can be instrumental in achieving your goals. True professionals in this industry will be honored to share their experiences and help guide you. The impact of shared knowledge can exponentially increase your success, both personally and professionally.
The daily role of the finance manager can be a roller coaster ride. You can experience extreme highs on good days or extreme lows on bad days that can create a spiral of self-doubt and destroy your attitude. Trust me when I tell you that attitude is everything! Be grateful, stay humble and always be willing to learn. The day you think you know everything there is to know, you have failed yourself and your clients.
Practice your presentation with everyone and anyone that will listen. Carl Grane, Director of Training at EasyCare/APCO, put it best when he said, "become a student of the industry and train every day." We can all learn something new whether we've been in the business for five years or 25 years. Keep an open mind to all the information shared by those that have trudged this path before you. Take advantage of the vast amount of resources available.
Some of us learn the hard way by thinking this position is a short term paycheck and not a long-term career. Be ethical and efficient and start your career on the right foot.
Success will come to those who are willing to work for it.
Curated, quality insights?