●

Commentary
Sep 24th, 2020
Did You Learn the Right Lessons From COVID19?
As lockdowns around the country ease and the economy begins its slow reopening, dealers everywhere are looking forward to a return to normalcy – or as close to normal as we can get. While it's true that some restrictions will likely be in place for a while (social distancing, face coverings, contactless purchases, and service, etc.), it's also true that as the economy gets going again and people return to work and play, the demand for vehicles will also return.
That's good news for your business, but it also begs the question: If the worst of the crisis is, hopefully, in our rearview mirror, what did we learn? That may sound like a strange question to ask, but remember that the most successful dealers are those who look at every challenge as a growth opportunity.
Specifically, when sales activity was close to nonexistent, and dealers' focus shifted to keeping customers engaged until their ability to buy returned, what did we learn about marketing during COVID-19 that we should carry forward?
There's No Substitute for Knowing Your Customers
I've said it before, and I'll repeat it: the only way to target and message your marketing effectively is to know your market and your customer base.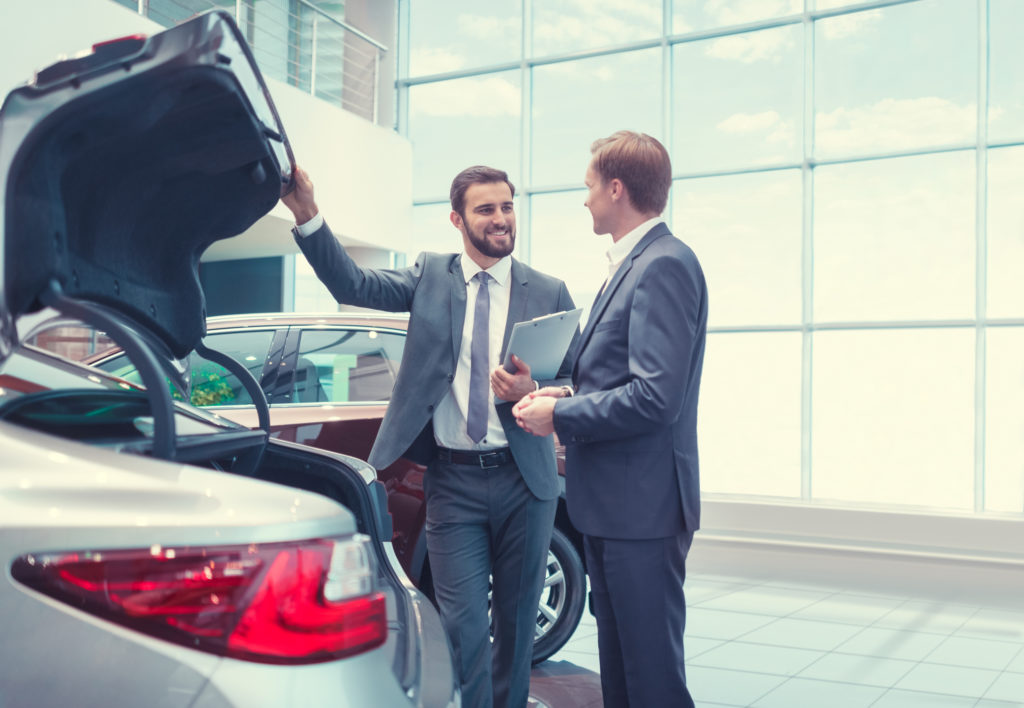 There are several ways to do this. You can leverage the existing customer data within your dealership management system (DMS) and compare it to broader demographic profiles to narrow down who's most likely to buy what vehicles. You can identify relevant search engine trends in your geographic region and tailor your content to match as much as possible, boosting your chances of a good organic search ranking. You can even get answers directly from your customer base via your social media presence and other community-facing initiatives.
Knowing your customers doesn't just stop at figuring out who will buy what and when, though. The content of your targeted messaging needs to reflect an awareness of their needs and concerns. This situation was obvious when COVID-19 was in full swing, as everyone had genuine and pressing safety and wellness concerns.
It continues to be critical even in more normal times, too. If you want your marketing to break through the noise, you need a message that resonates. The best way to do that is to let customers know that you understand and empathize with their struggles, concerns, and difficulties. Then, position your dealership and your product as a means to help make their day-to-day life easier or more enjoyable.
Diversify and Balance Your Strategy
When the lockdowns began, and vehicle sales plummeted seemingly overnight, dealers who had only invested in marketing for sales while neglecting service or customer retention had to scramble to rearrange their budgets. Every day it took to get brand new campaigns off the ground where none had been before was a day of lost opportunity – and a day of ceding "share of mind" to the competition.

This speaks to the need to maintain a diverse and balanced marketing approach at all times. I'm not saying either sales or service can't be your primary focus: I'm saying you should strive for a strategy that involves every customer-facing part of the dealership. As we've just seen, you never know when circumstances will change, and you'll suddenly be relying on another department to shoulder the revenue burden.
This is especially relevant as many of the market shifts we saw as a result of COVID-19, such as the surge in e-commerce, are likely here to stay and will only accelerate going forward.
Be Nimble
Your marketing should be flexible and quick on its feet. Fitting responses to COVID-19 went through several distinct iterations over just a couple of months. If you weren't paying attention, you were likely to get something factually wrong, seem out of touch, or offend someone.
That means you should be reevaluating and reassessing your content continuously to make sure what you're conveying to your customers is still relevant to them and their situation. That also means tracking your campaigns' results remains as essential as ever, as there's no better way to tell what's resonating and what isn't.
Dealers have plenty of reasons for optimism as we move into post-lockdown. As customers return, so too will the demand for vehicles and the boost to your bottom line that the market demand represents.
In your eagerness to get back to business as usual, don't let these valuable marketing lessons from COVID-19 pass you by. Know your customers, diversify and balance your approach, and keep your marketing quick on its feet, and you'll be far better positioned to maintain success now and in the future.
Curated, quality insights?