●

Commentary
Dec 10th, 2013
Every Dealership Should Have a Video Marketing Campaign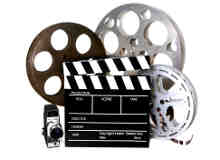 With the growth of online video and online video marketing, dealerships large and small have found a new way to connect with consumers. Consumers love online video, just look at the growth of YouTube, but it is also an effective way for dealerships to market and communicate with consumers.
Stay active and keep in touch
Keep your audience engaged through regular video content on your website and social media pages. For example, every month you can feature a video segment on a different employee, introducing them to your customers. Then, you can encourage social interaction by allowing customers who have dealt with each employee to leave short testimonials that go along with the video.
There are plenty of other ways you can use video and social media together to achieve success. The main point here is to stay top-of-mind with current and potential customers.
Take advantage of SEO
While producing regular video content, you can use SEO to get your brand or business higher up in the search result listings. To do this, you will need to host the content through multiple video sources and tag it with appropriate titles and keywords. For instance, a video showing off the 2014 Honda Civic you're selling could have the tag "New 2014 Honda Civic for Sale" attached. That way, a customer using the same keywords in their search would stumble upon your video.
To get the most bang for your buck, it also helps if you hire an SEO firm or study SEO best-practices.
Videos are necessary
According to comScore, 100 million users watch videos online every day. On top of that, 90% of online shoppers who visit a major retailer's website have noted that they find videos helpful in making a purchase.
These numbers speak wonders about how video can benefit any business, let alone an auto dealership. Imagine if you released a constant stream of videos outlining new vehicles every time you had an inventory refresh. You could even record customers test driving autos, with their consent of course. You would likely find online viewers venturing into your dealership to try out these vehicles for themselves.
As you can clearly see, video would be a huge asset to any dealership. If you're looking to increase your customer base, you should start producing video content right away. It's also worth noting that you'll want to make the videos somewhat colorful and varied — no one wants to watch an aging man talk about sedans in a monotone voice for an hour.
Courtney Gordner is a passionate blogger with a love for internet marketing and social media! Read more from her on her blog, www.talkviral.com
Curated, quality insights?