●

Research
Jan 23rd, 2020
Everyone Wins With A Seamless (Online And In-Store) Experience
Think about the last time you experienced a retailer with a digital experience that seamlessly connected to the in-store experience. Maybe it was as simple as opting to pick up a purchase in-store, rather than having it shipped to your home. Or, it could be that you saw a product at one of the retailer's locations but waited until you got home to research and make the purchase. Do any retail experiences like this come to mind?
Now think about the digital experience your dealership provides car buyers — does your in-store experience connect online? Does your in-store pricing match or differ from your online inventory? Imagine finding a different price for coffee on the Starbucks app than what you find in-store. Everyone, from coffee drinkers to car buyers, cares about a seamless, efficient and pleasant experience, no matter how big or small the purchase.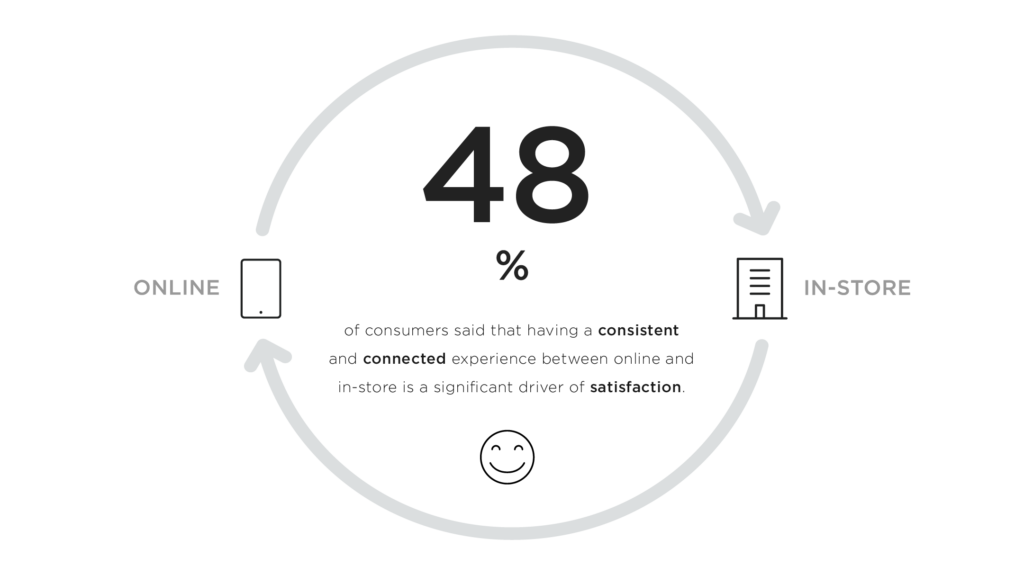 Connected experiences drive customer satisfaction
In a recent survey, we learned that almost 50% of consumers find increased satisfaction when provided with a seamless experience in-store and online. When asked which retailers provide the best experience they answered: Walmart, Apple, Best Buy and Target. What's the common thread? Each of these retailers allows for an easy, transparent shopping experience that fits individual shopper lifestyles wherever they are. Black Friday 2019 is a perfect example -- shoppers clicked and thumbed their way through 20% more online sales than 2018 (a record-breaking $7.4B) while in-store sales dropped by 6.2% and foot traffic down by 2.1%.
Walmart's dedication to the customer experience is evident with its entry into the grocery business, which ranked as the #1 Best Overall Customer Experience, according to the survey. Customers are able to start shopping from their website or mobile app and have their order delivered for free the next day or pick it up in-store. During Black Friday 2019, we can see the impact of their and other retailers' efforts. Reports showed that 65% of online shoppers made purchases with their phones, but chose in-store pick-up 43% more of the time than 2018. Shoppers want to make the purchase when it's convenient for them, but are willing to visit the store to ensure what they bought is what they'll get.
The above retailers have Net Promoter Scores that average around +70 (on a scale of -100 to +100), while the auto industry averages around +391. Dealerships are not providing the worst experience by any stretch of the imagination, but what we're finding is that shoppers are coming to expect similar research and purchase experiences at a dealership that they might get with other retailers. After implementing Roadster's Express Storefront, which connects online and in-store experiences, we've found our dealer partners average a Net Promoter Score of +83.
1Temkin Group NPS Benchmark Study, 2018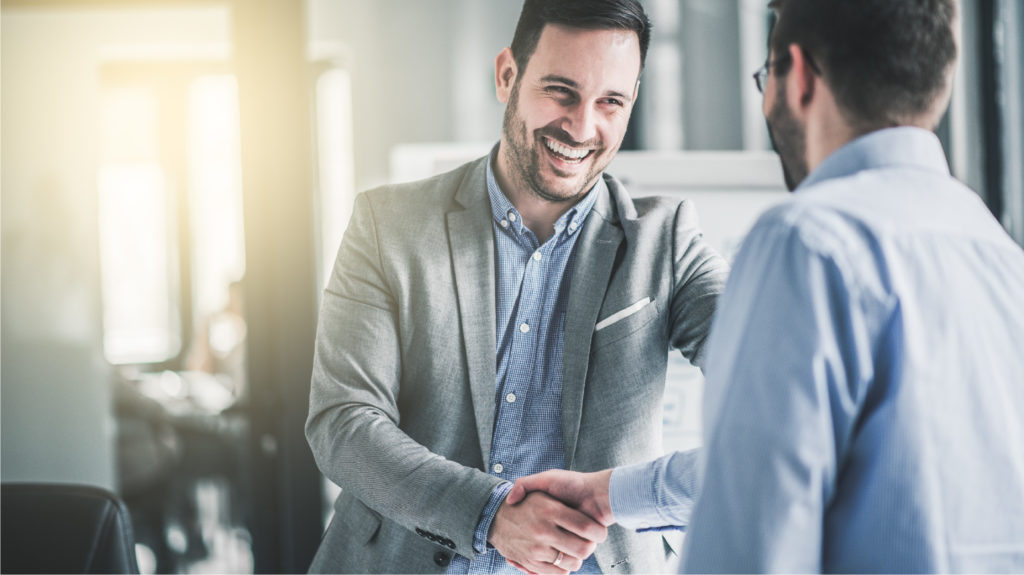 Build relationships to grow loyalty
Another key learning from the survey is more exclusive to the automotive industry and a more human one. When asked what they would change to improve the car buying experience, the top choice among respondents was to work with one salesperson from start to finish. For the first time, a "one salesperson" approach beat out transparent pricing and inventory selection.
This means the person who reaches out when the initial lead comes in is also the same person who hands over the keys at the end of the deal. It may seem like a big ask for a salesperson to drive every step of the sale (including F&I), but systems like Roadster's Express Storefront are built to empower salespeople with all of the information they need to complete the transaction while ensuring profitability for the store. This approach also allows managers to get out from behind the desk to focus on higher-level tasks such as early customer introductions and coaching the front-line sales team.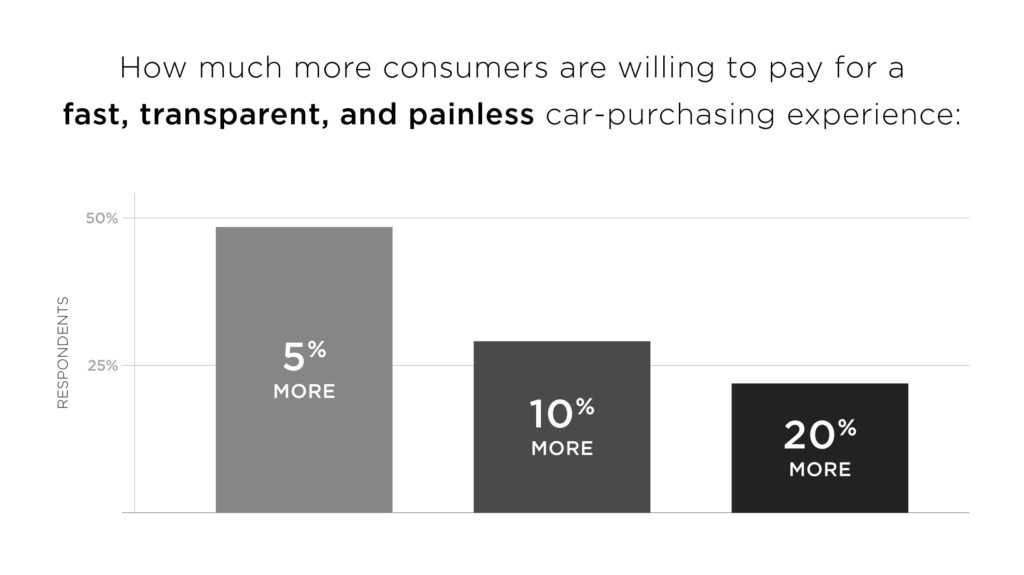 Shoppers are willing to pay more for a better experience
Consumers are increasingly expecting their shopping experiences to fit into their individual lifestyles, and 80% say they're willing to pay up 10% more for it. Some people want to go to the store, others want to research and buy in the privacy of their own home. At the same time, car buyers still want someone nearby to guide and move the sale along.
It is time to close the gap between online and in-store experiences at the dealership. We can embrace tools that empower car buyers to define their own shopping experience and, at the same time, connect them to onsite salespeople to answer questions, discuss products, and ultimately build long-term relationships that benefit both the buyer and dealership. The technology can get you started but it's your process and culture changes that will bring it home.
Methodology: Between July 11-17th, 2019, we surveyed, in partnership with Survata, over a thousand weekly shoppers who do their purchasing both online and in-store. These respondents also had to have purchased or leased a car in the last year. Read the full study and learn about Roadster's Omnichannel Commerce platform here.
Curated, quality insights?