●

Best Practices
May 21st, 2020
Facebook Ads for Your Dealership: 10 Ideas To Get You Started
In my last article, the message was focused on running more Facebook Ads campaigns, and to put your focus on targeting: the right message, the right audience, with the right goal. The goal was not to create just one ad campaign that would appeal to absolutely everyone. The logical follow-up question then would be: "So how many campaigns are you saying I should run?" Let's work through some ideas.
Promote all inventory (with a value-based message: price, inventory, etc.) – we will consider this targeting "Near Market Prospects," which is people likely to buy within the next 12 months.
Promote current OEM incentive(s) – Here we are targeting "In-Market Buyers," prospects looking to buy within the next 90 days. How do In Market prospects differ from Near Market? The In Market prospect is most likely actively searching for their next purchase. They have narrowed down the vehicle choices, and are now focusing on factors such as pricing, incentives, and which dealer to buy from.


With Near Market shoppers, they have not started searching yet, or if they have, they could still be trying to narrow down which car to buy. If you really want to be ambitious, break incentive ads into separate campaigns for each model. This allows for better optimization of the campaign, and you can be more specific with your offers and targeting, instead of adjusting the language of the offer to apply to all the models you sell.
Promote pre-owned vehicles - use different price segments, under $10K, $10K-$20K, $20K+) – Again for each price range of pre-owned vehicles, consider separate campaigns that target different consumer groups: by age, income, lifestyle, etc. The buyer looking for a $5,000 - $7,000 vehicle is very different from the buyer looking for a $15,000 - $17,000 car.
Promote trade-in or buyback program – Sometimes the best way to get a new car buyer on your lot is by buying the car they currently own. Using Oracle data, you can target vehicles by make, model, age, and purchase price so you are building your pre-owned inventory with vehicles you know you can sell.
Target Lease owners and lease expires – in theory, these are similar to the "In-Market Buyers" we referenced above. What makes lease expires different? They have a deadline, and therefore a greater sense of urgency. Using your CRM list, you know exactly when that lease expires, so you can control the timing of when you reach them.
Promote Service specials – as with new vehicle incentives, more specific offers broken up into separate campaigns can perform better than one ad with all service offers. For example, an offer for brakes or tires won't be relevant for vehicles less than 2 or 3 years old. If you create a separate campaign for tires, you can target vehicles of a specific age, while with oil changes and other services you want to reach buyers with vehicles of any age.
Promote your people – focus on their expertise and experience, or the level of customer service they offer. You can do this by sharing testimonials or reviews. Most dealerships focus their ad budget on what a consumer is buying (the vehicle), and very little advertising spend is invested in who a consumer is buying from. The reason online reviews get so much traffic is because buyers care about the "Who." Take advantage of that and promote how awesome your customer experience is.
Promote the Service Center as a whole – use ads to inform customers of your convenient hours, pick up and drop off services, extra free service you include, coffee and donuts, anything that sets you apart from the low-cost service centers.
Customer Appreciation – Again, using your CRM you can create a small, targeted list of your customers and offer them something unique and special. They have purchased from you before, let them know you want the relationship to continue.
Parts & Service Conquest – Using Oracle data, you can target people who spend a lot or are frequent customers at Auto Parts or Auto Service businesses, such as Napa, AutoZone, Jiffy Lube, Pep Boys, Goodyear, Firestone, etc. Create an offer compelling enough to get them to switch.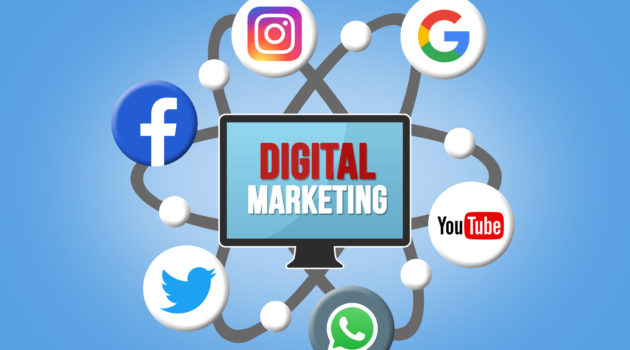 If you are using an agency to run your Facebook Ads, running this many campaigns has the potential to get expensive. One answer is to find an agency that will run multiple campaigns for a flat fee vs. a per campaign fee. Another option is to find providers that offer options to let you run additional campaigns on your own. Some of your campaigns will be short-run or very small budget, and it could make sense to create them yourself and save on fees.
Using an agency platform to run ads on your own will allow you to take advantage of more sophisticated tools, such as using Oracle data for targeting, and inventory feeds for dynamic inventory ads, especially valuable when used in re-targeting your website traffic.
These ten ideas are just aplace to start. Creative minds could come up with even more ideas to matchspecific ads to specific audiences.
Curated, quality insights?