●

Best Practices
Dec 3rd, 2013
Five Video Tips from AJ LeBlanc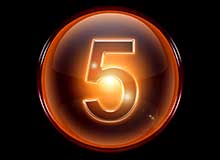 When it comes to video there are a lot of different questions dealers need answered, so we got in touch with online video and video search engine optimization expert AJ LeBlanc, managing partner of Car-mercial.com and Carbuyersengine.com, to get some insights on how dealers can make the most out of their online video efforts.
DMM: How have the changes to Google's algorithm changed how dealers need to optimize videos?
AJ-Google changes their algorithm hundreds of times a year and measures every piece of content on the web against 200+ different measurements, so keeping up that statistical variance is tough to say the least. Quality of content is more important, as well as consistency in messaging and making the content as unique as possible.
DMM: What sites should dealers post their video on, is only posting on YouTube enough?
AJ-There are many popular video content sharing sites such as Vimeo and dailymotion where you can upload your content to share that can help increase your exposure. Just like broadcast TV where you can place your ad on a number of network channels to increase yr exposure, you can upland your video to numerous online video sharing sites to do the same for the digital customer.
DMM: What types of videos are most popular with customers?
AJ-Content that is informational and is easy for consumers to understand. Topics related to what they need in the car buying or service experience will be the most effective. Be transparent and give them the information they are seeking so they don't go get it somewhere else.
DMM: Should dealers get help making their videos from a professional or make them themselves?
AJ-A variety of different types of videos works best. A mix of professional looking videos and testimonial style videos will work great, because different styles of video work better depending on the topic and intended message.
DMM: How can dealers link their online and offline video campaigns?
Consistency in your message no matter what the medium your delivering your advertising or content on is best. Consumers connect with a brand and consistency in your brand's look, feel, and message will help create connection and comfort with consumers over time.
Curated, quality insights?