●

Best Practices
Dec 3rd, 2013
Four Strategic Uses For LinkedIn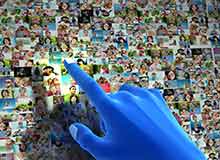 "LinkedIn? That's that website where you post your resume and connect to your coworkers and old school buddies, right?" If your estimation of LinkedIn has never extended beyond that appraisal, you're missing out on some jaw-dropping opportunities to introduce yourself, and your auto dealership, to a global audience of professionals, many of whom could become some of your key customers, employees, or vendor partners in the future. Here are just a few of the strategic uses for LinkedIn that every company or organization should take advantage of:
Unlimited Networking
If you can't simply waltz away from your auto dealership to attend all the potentially lucrative networking events in your town, stay put and make those critical connections on LinkedIn. By accepting connection invitations from others and sending requests of your own to connect with people you already know, you make yourself accessible to everyone in each of your connections' connections. This means that you can grow your professional network on an exponential scale and become known to a whole world of potential business partners, colleagues and car buyers.
A Global Think Tank
LinkedIn contains thousands of communities within communities — groups representing official organizations, companies of all sizes, industry experts, and other enthusiasts, including car buffs. Members of these groups routinely launch conversations by asking for professional advice from the other members. The more of these groups you join, the more access you have to a whole online world of free expertise, ideas, and feedback. Start throwing your own expert answers into the mix and you may even dazzle a potential customer.
A Recruitment Tool
Every HR department should thank its lucky stars for LinkedIn's ability to connect potential employers with stellar potential employees at all skill and experience levels, from first-job seekers to veteran automotive salespeople and managers. You can advertise openings through your company's LinkedIn profile, including detailed job descriptions, desired qualifications and instructions on how to apply. Once the applications start flooding in, you can study applicants' LinkedIn profiles to determine which of them has the best combination of education, real-world smarts and can-do attitude to earn a place on your team.
A Content Marketing Delivery Platform
Bob Parsons of GoDaddy has bought his share of multimillion-dollar Super Bowl and Indy 500 commercials over the years, but one of his favorite marketing tools — his blog — costs his company practically nothing (except for the fact that he prefers video blogs to written ones). Blogging certainly offers a powerful, cost-effective means of getting the word out about the latest sweet deal or huge promotion at your auto dealership, but only if your words reach a large enough platform to register.
When you post your latest video or written article on your LinkedIn account, the potential audience is limited only by how large you've chosen to grow your connections. Link the post back to your dealership website (or YouTube, if you've produced a video), and watch your web presence grow.
If you haven't given serious thought to setting up a LinkedIn account, or if you've set up an account just to let it languish, spend a little time each day beefing up your auto dealership's profile on this social media powerhouse. It's up to you to get noticed, get networked, and get into the conversation!
William Reynolds has worked as a freelance copywriter since 1997. William specializes in website content, social media, print marketing content and audio/video scripts for businesses.
Curated, quality insights?