●

Best Practices
Aug 6th, 2020
4 Ways to Rebuild Your Dealership's Culture Post-COVID-19
A recent report by McKinsey and Company entitled "Reimaging the office and work-life after COVID-19", found 80% of people reported enjoying working from home during the COVID pandemic. With so many companies deciding how, when, and whether they will bring their employees back to work, now is a great time to examine your dealership's culture and determine if your original store values are still a fit for your organization. Below are four ways to revive your company culture, whether your employees come back to work or stay remote. 
1. Don't Try to Shoehorn Old Ways Into a New System
 A look at your culture should happen internally across your employees and externally regarding whether your values still stand up with customers. If an old mission or value statement no longer feels valid or true, it's time to freshen the language up to reflect your post-COVID world better. 
2. Ask Your Employees What is Working and What Isn't
"Sounds great," you're thinking. "But how do we go about changing our culture, especially amid the massive changes happening in auto right now?" I have great news for you. The answers you're seeking are closer than you think. In fact, they may be working at your store right now. Have a brainstorming session with your employees. Ask them what lessons they've learned during the pandemic and what has stood out the most about your organization's approach during the shutdown. Ask them how your environment makes them feel and what they talk about with their friends and family when discussing working at your store. These are the truths that will help propel your mission statement, values, and ultimately store culture.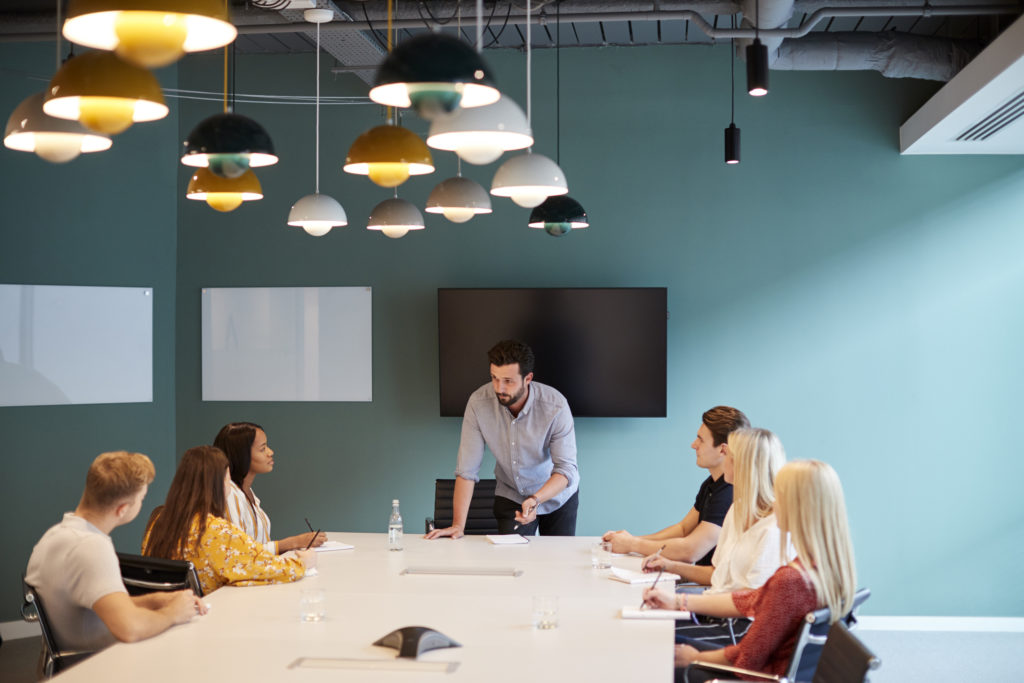 3. Train, Train, and Train Some More 
You've looked at your mission statement, reassessed your values (if needed), and examined your company culture. Perfect. You've checked with your employees and together have come up with an awesome idea of what you want the culture to look like in your store. Now is where the proverbial rubber meets the road. How will you ensure this cultural shift and message are carried out throughout your organization and filter its way down to your customers? Train, train, and train some more. Much like sales techniques, your culture is something that needs to be reiterated time and again. And it can't just be lip service. Show your employees how that culture permeates everything you do. For example, if your culture is "servant leadership", train on what that looks like when your staff answers the phone. How does that affect your sales processes? What does that mean for service scheduling? Show through your training how the new culture will flow through every single interaction of your organization. 
4. Don't Just Say It, Show It 
Another easy way to remind both staff and customers of your values is to spread it across your store messaging. For instance, we work with the Titus Will Group, and they ran a #WashingtonStrong theme during COVID-19. The group did an excellent job of marketing their hashtag across store banners, ads running in publications, even public service announcements. But the important part is they didn't end it with the promotions; they carried the message throughout their store by offering their customers lifetime powertrain warranties, 48-hour "risk-free exchanges, and ten-year roadside assistance. They didn't just say they were #WashingtonStrong, and they proved it with specific customer benefits that helped set them apart from their competitors. 
The world has changed since your doors were last opened to the public, and it might be time to bring out your mission and value statements, dust them off, and ensure they truly represent the culture you want as your legacy moving forward. Follow the four steps above, and you will be well on your way to a strong culture coming out of this pandemic. 
Curated, quality insights?