●

Best Practices
Feb 28th, 2020
Google My Business: Expert SEO Tips for Auto Dealers
Today your dealership needs every advantage and a strong locally-focused SEO strategy is more important than ever. One key way to drive organic search results to your dealership is through a properly optimized Google My Business (GMB) listing.
In case you're not familiar (or it's been a while), Google My Business is a free easy-to-use tool to help businesses manage their online presence across Google, including Search and Maps. By entering and verifying your business information, you help customers and the Google search engine to find your business and tell your story - ultimately resulting in more web traffic, leads, and sales.  
To get the most from your GMB listing you need to go beyond the basics (like your hours, website, and street address) and use the valuable additional opportunities the Google My Business Dashboard provides to add information that will positively impact search results and grow your dealership's on-line presence.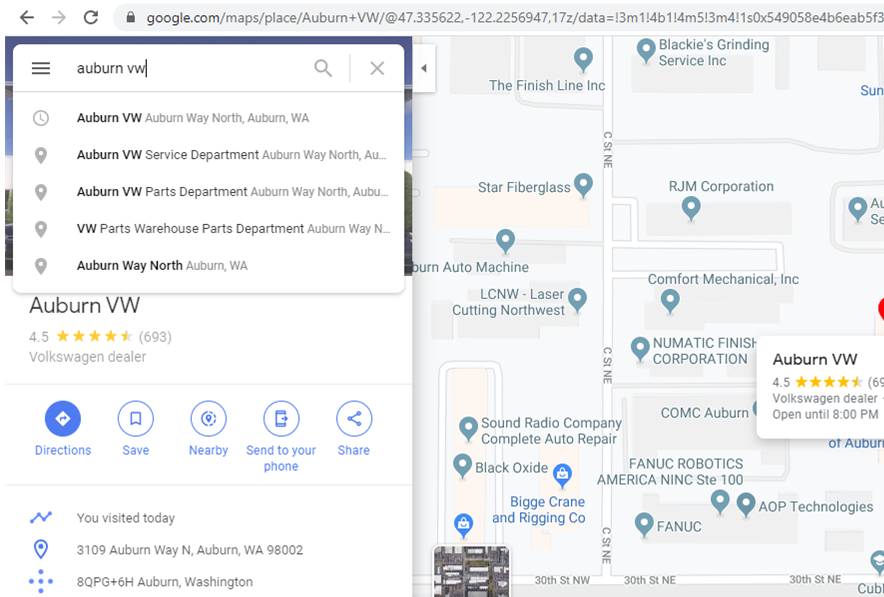 Key additional features of the Google My Business Dashboard include:
1. Photos & Videos: According to Google, businesses that add photos to their Business Profiles receive 42% more requests for directions on Google Maps, and 35% more clicks to their websites than businesses that don't. In addition to shots of your dealership, don't forget to add videos that share your brand messaging or other details that can help prospective customers feel comfortable and know what to expect when they visit you.
2. GMB Posts: Here you have the opportunity to share information about new model information, special offers, incentives, service coupons, or special events happening at your dealership.  
3. Q&A: The Q&A feature on GMB is designed to be a place where users can ask questions to be answered by you as a business owner or by previous visitors to your dealership. Google even encourages you to jump in and create your own questions - and answers - to give visitors a resource for frequently asked questions.
4. Products tab: This is a relatively new feature recently made more widely available. This tab has 2 carousels: "From Product Posts" and "Product Catalog." Customers will see a more curated showcase of your dealership's products on the Business Profile Products tab on mobile, or the Product Overview module on the computer.
The Product Editor allows your dealership to build a presence on mobile and desktop to showcase your specific products and drive customer interactions. 
With the "Products" tab, customers can: 
-   Tap a featured product card to view the product details- for example to see vehicle images, a description, price range along with a link to a dedicated landing page on your website or into a vehicle SERP.
Tap a product category to view an overview.
Tap a product within a product category to view the product details.
Chat or call you to find out more, or click on the button leading to your website (Get Info, Buy Now).
Provide feedback.
In addition to showcasing products in categories, you can also highlight featured products that display independently from the Product Catalog in the "From Product Posts" carousel. 
 5.  Insights: Finally, GMB provides your dealership insights on how customers searched for your business, and where those customers are coming from so you can better understand and expand your presence. You'll also see information like how many people called your business directly from the phone number displayed on local search results in Search and Maps. You can also create and track the performance of Smart campaigns.
In closing, your GMB listing is a valuable piece of real estate. By leveraging all of it's available features it will help better connect you with automotive shoppers.
Ed Steenman is the owner of Steenman Associates, which provides traditional and digital media services to automotive dealerships and dealer groups nationally.
An internationally recognized writer and presenter, Ed specializes in media planning-buying and a Video OTT and has more than thirty years of experience providing traditional and digital media services to the automotive industry.
View full profile
Curated, quality insights?