●

Best Practices
Mar 29th, 2021
Harnessing the Power of Pre-qualified Sales Leads
The idea that car researching, shopping, and purchasing is moving online is not a new story, but Covid-19 accelerated that trend in a significant way. As the retail environment returns to a more normal state, one change that is likely to stick around is consumers' increasing preference for completing financing pre-qualification online. That means connecting with those pre-qualified shoppers is an essential skill for today's dealers.
Changing preference due to Covid 
During the Covid crisis, prospective buyers increasingly turned to digital tools and resources for safer car shopping. According to CarGurus' most recent Consumer Sentiment Study from November 2020, a fully digital auto purchase has become a more palatable option to many buyers, but it's still not the preference for most. 60% of shoppers say they're open to the idea, vs. 32% before the pandemic, but only 37% say they prefer buying online. 1 
On the other hand, the same study showed that more than half of car shoppers (52%) say that they now prefer financing online (compared to only 36% pre-pandemic). It's true that the safety concerns that contributed to these changes are likely to fade, but shoppers' increased openness to financing online is also a result of their desire to save time and feel more financially prepared – and those factors do not seem to be going anywhere. 
The idea of online financing can feel threatening to some dealers: financing is a crucial profit center. While shifting the process online can feel uncomfortable, providing shoppers with remote financing solutions and pre-qualification resources can improve your overall lead quality and in-store efficiency while also ensuring that you maintain control and profitability within those critical financing operations. 
The key takeaway is that pre-qualified leads are 60% more likely to purchase and close faster 2. When this is combined with a pre-qualified process that incorporates lenders you already work with, it means these leads can actually be more profitable and efficient than others. 
Here are three key best practices to help close more pre-qualified leads faster
1) Offer more transparency to appeal to financially prepared shoppers
According to our recent Consumer Financing Study, 69% of those who will be purchasing a car in the next year reported a high likelihood to pursue pre-qualification. The leading barriers to pre-qualification come from consumer fears of rates not being "real" or changing. So – make sure your shoppers have access to your most accurate offers and rates during the pre-qualification process to help set the right expectations and minimize shopper objections during the sale. 
2) Identify and prioritize pre-qualified leads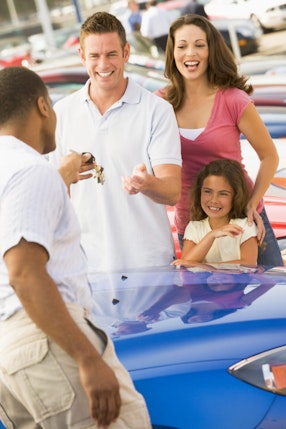 66% of shoppers find value in completing more of the car shopping process before they step foot in the dealership, which indicates that many are eager to speed up the car buying process. 3 This means these pre-qualified shoppers should be met with the same level of urgency that they're putting in by making sure you get those leads in front of your sales team as quickly as possible and that the sales team jumps on them. That last part shouldn't be hard, given that they are more likely to close and close more quickly!
3) Create a seamless online to in-store experience
Another potential barrier to pre-qualification among shoppers is the fear that they will have to repeat their work and it's understandable since having to re-do an application in person is incredibly frustrating. Save time for your staff and the shopper by making sure they won't have to repeat pre-qualification process in-store by pulling the customer's information in advance and making it easily accessible by your team. And unless you can really offer them better financing, don't try to switch them to other loans or lenders, even if your take is slightly more. 
While they may not be a significant chunk of your leads yet, indications are that the share will continue to increase. At CarGurus, we saw a 78% increase in pre-qualified leads between January and September 2020.4 If handled right, pre-qualified leads can provide quicker closes and consistent back-end profit.
1 CarGurus Consumer Financing Study, November 2020 [N=754] All survey respondents were considered in-market car-shopper that either financed or are at least considering financing their purchase.4 CarGurus email leads submitted by pre-qualified shoppers to financing-enabled paying and Restricted dealers from January – September 2020. Includes content supplied by IHS Markit; Copyright © IHS Markit 2021. All rights reserved. Lead analysis based on IHS Markit 2019 & 202 Registration Data.
Curated, quality insights?