●

News
Feb 27th, 2013
How Boardwalk Auto Group Succeeded with Online Marketing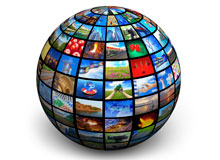 This month I am interviewing Jack Weinzierl, director of internet marketing for the Boardwalk Auto Group's 10 dealerships. Jack has 23 years experience as a results-driven sales and marketing executive specializing in startup and territory expansion projects for results-driven businesses.
AJ: Can you give us a brief overview of your basic marketing strategy and philosophy?
A: JW
When I joined Boardwalk Auto Group two years ago, the company was delivering a great product with great people, but it kind of stopped there. The SEO, social media and online reputation management strategy was almost nonexistent.
Really, it started with creating the social accounts, optimized blogs, mobile apps, and the online reputation infrastructure that would reinforce excellence at every level in our organization.
We have been very aggressive with video syndication over the past two years, but the focus has always been on producing and syndicating content of value for the end consumer. My philosophy focuses on the consistency that is critical to establish authority and relevance with not just Google, but with our customers. I am also careful to not chase the program of the month, or the next shiny object, but rather focus on doing the key things right. As a consumer, I have to ask myself, "Would I find this content of value?"
AJ: What type of marketing efforts do you implement in the stores on a consistent monthly basis?
A: JW
We manage social media assets for 10 dealerships including blogs (our largest blog has 400-plus posts), YouTube (and several other video platforms), Facebook, Twitter, Pinterest, Instagram, and LinkedIn. We manage SEO, SEM, and online reputation management initiatives daily and have driven (and I have personally responded to) approximately 4,000 positive customer reviews in 24 months.
Recently, we launched and manage mobile apps for the iPhone, Android and Blackberry marketplace for Boardwalk Audi, Boardwalk Porsche, BoardwalkVolkswagen, Park Cities Volkswagen, McKinney Volkswagen, Lamborghini Dallas, Boardwalk Ferrari, Boardwalk Maserati, Ferrari of San Francisco, and Maserati of San Francisco.
We leverage paid search and display, along with adding relevant content regularly to our optimized sites. We also use traditional print, mailings, as well as online newsletters. With our premium brands, we do a lot of event marketing further adding to the ownership experience.
With every initiative we do, we cross-syndicate the content. If we sponsor an event, we take that offline event and push out the event gallery, video and "Boardwalk" experience via our online assets.
AJ: Why is it important for a dealership to have video SEO as part of an overall marketing strategy?
A: JW
Two years ago when I started with Boardwalk Auto Group, I incorporated video SEO and submitted hundreds of videos to several different video networks. It was incredibly time consuming, but we saw the results almost immediately in the SERPs, often dominating some local, lower-funnel targeted terms.
AJ: Can you explain what video SEO does for your dealership?
A: JW
Video SEO can not only assist with negative results in the SERPs (pushing those down in the search results), but it can create brand/dealership awareness, and produce leads when done properly. We have seen a progression to the more visual social tools, and video not only informs, but entertains.
It requires almost no effort on the part of the consumer, versus the reading of a blog post, and that is what customers want. There is a reason there are over 800 million unique users and over four billion hours of videos watched on YouTube each month. And since Google owns YouTube, one has to believe that they will continue to give favor in the search results for relevant video from authority sources.
AJ: How has a video SEO strategy impacted your websites' visibility on search engines?
A: JW
Our video SEO strategy has created more dealership and brand awareness for our stores. We have also been aggressive in promoting our pre-owned certified program, as well as our service offerings via video.
We rank well for thousands of search terms and although many of those terms may only get a couple searches a month, when taken as a whole, it makes a big difference. We partnered with a video SEO platform provider and it has been refreshing to have a company produce vastly superior video content at a fraction of the cost of our previous suppliers.
It is also nice to leverage their submission platform to have the work done for us, as our time and resources are working on other initiatives. After using a video SEO provider now, I would have no desire to do all this in-house again (even if I could).
AJ: How do you measure the effectiveness of your video SEO strategy?
A: JW
I measure it through our monthly reporting and via analytics. I still view this as a component of our marketing mix and long-term strategy. Our end game is to dominate search results through syndication of good quality content. When you have good quality content, along with delivering excellence to your customers, online reputation happens naturally.
AJ: Lastly, when did your dealerships implement a video SEO strategy and what is the average increase your group's stores have seen in sales/market share since implementing this strategy into your overall marketing plan?
A: JW
I started implementing video SEO for Boardwalk Auto Group in February 2011. Since we are still privately held, I cannot answer the second part to that, nor could I ever attribute to just video SEO. It is simply an integral part of our overall marketing strategy, and it will continue to be in 2013 and into the foreseeable future.
AJ LeBlanc is the managing partner of Car-mercial.com and Carbuyersengine.com. Email [email protected] for more information.
Curated, quality insights?