●

Commentary
Jul 8th, 2013
How Spokane Subaru Amassed 266 Reviews in Six Months!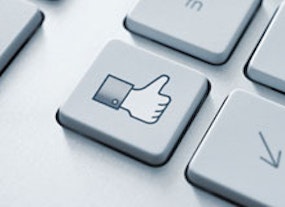 John LeFriec, general manager of Spokane Subaru, shares with Ken Wright how he amassed over 250 reviews in just a few short months, helping Spokane Subaru stand out among other competitors in the market.
When we asked LeFriec what his team did to create such an impressive groundswell of rankings, he gave the simple answer: We made a commitment to ask every customer for a review.
While LeFriec makes it sound like an easy task, the truth is it involves hard work and some well-targeted marketing practices. Once management at Spokane Subaru decided to make reviews one of their top priorities, the team took action to make it happen. Here are a few strategies they used to increase dealership reviews and rankings:
They made it advantageous for salespeople by tying positive reviews to staff bonuses and special incentives.
The sales and service staff ends every transaction by handing out a three by five card with a code that takes the guest to the review site.
Spokane Subaru jumps on any negative reviews immediately and tries to win the customer back with great customer service.
Simplest of all, they proactively ask for reviews, even from prospects that do not end up buying.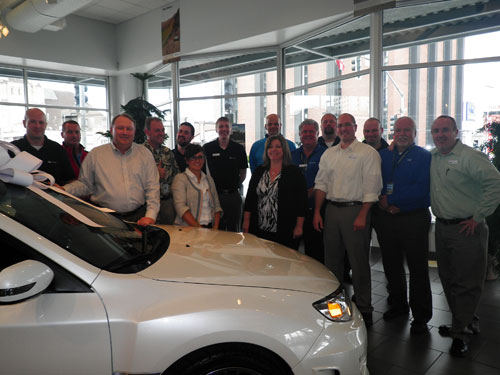 "Every time we sell a car we take the opportunity to tell customers to rate our store on review sites," said LeFriec. "We're proactive about getting our customers involved in rating our store. "
That tenacity earned LeFriec and his team a five-star rating on DealerRater.com and often comes in handy when building momentum toward a sale.
"It's helped not only with SEO and our online reputation, but with sales in the dealership too," said LeFriec. "Our sales team routinely shows DealerRater.com reviews during the sales process and shares our 5.0 rating. Having over 250 reviews differentiates our store from those that may only have between 15-20 reviews. When we know a customer is shopping us against the competition, we give that customer the information for DealerRater and suggest they compare our reviews with those competitors. It's very compelling."
In addition to ensuring the dealership has a large amount of positive reviews, LeFriec practices personalizing the information as much as possible with photos and interesting bits of information about each person in his sales and service departments. In this way, prospects that leave the dealership are able to find the exact salesperson they worked with and leave a review, whether or not they ended up purchasing a vehicle or service. This small step has helped personalize reviews and is another way the sales staff is rewarded for positive ratings.
In the rare instance when a review has been less than stellar, Spokane Subaru has four to five days to respond to the review and make it right with the disgruntled customer. If they're not able to change the customer's mindset, they post a formal, but polite response.
A 5.0 DealerRater rating has helped Spokane Subaru benefit even beyond the sales floor. Employees are proud of their positive rankings, building morale among staff, and it's even helped LeFriec recruit.
"We've had buy-in from employees. They're proud of it and we use the positive rankings to recruit. It gives our sales and service writers buy-in and helps them feel like they're a part of this great dealership culture we have worked hard to create," said LeFriec.
And that's something to write in about.
Ken Wright is Regional Vice President of Lithia Motors.
Curated, quality insights?