●

Commentary
May 9th, 2020
How To Sell More Cars Working From Home In Your Underwear
"Just get 'em in the door" isn't good enough anymore.
​And in a lot of places right now, it's against the law.
Many salespeople are furloughed, working limited hours, or staring out at empty showrooms during the Great Quarantine. You can't do business the old way and still maintain social distance.
But fortunately you don't have to.
While many dealers are doing whatever it takes to convince customers that the dealership is a safe and sanitary place to conduct business, others have realized that if the customer won't or can't come to the store, it's time to take the store to the customer.
For the last several years Carvana has been the darling of Wall Street by doing just exactly that.
Combining digital retailing, online ordering, and home delivery, Carvana somehow convinced a bunch of hedge fund managers that it was something other than a group of car dealerships.
But that's all it ever was, and that's all it still is.
Any car dealership in North America could offer the exact same car buying experience that Carvana advertises. (OK… maybe not the vending machine schtick.) IF they decided remote selling, online purchasing, and front door delivery were worthwhile enough to get over the "that's not the way we do things around here" hurdle.
This last month, that idea went from important to essential.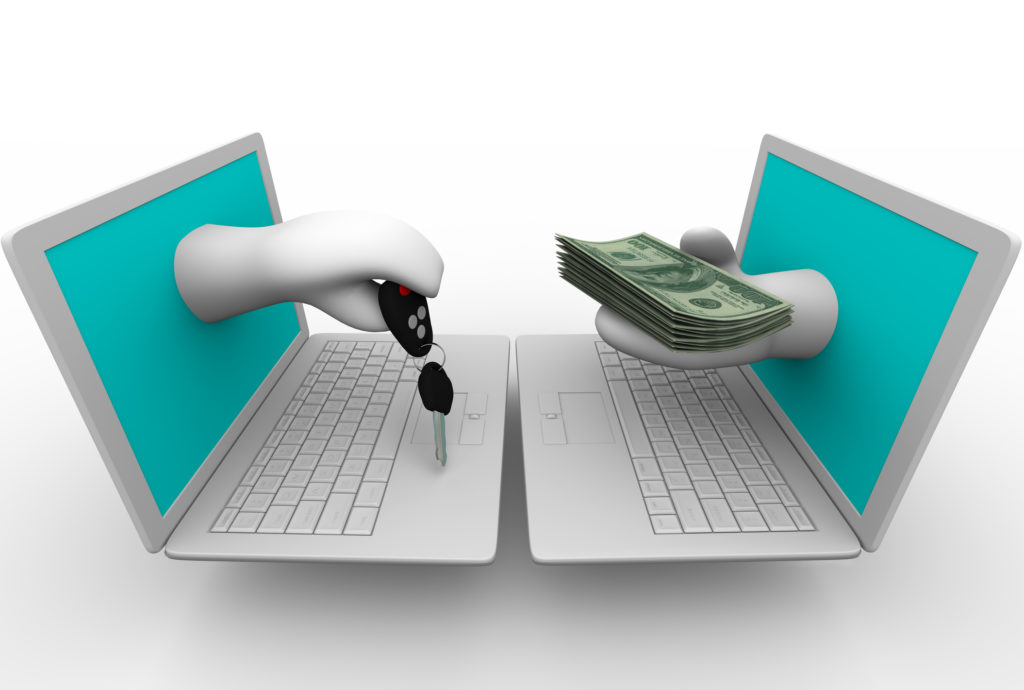 After the initial shock of the lockdown, Mark Dodge in Lake Charles, LA quickly got into the swing of things selling cars at a healthy clip even though the salespeople were working from home, by appointment only and offering vehicle clean up, pick up, and front door delivery.
Which honestly, other than the working-from-home part, is not much different from what they were doing before the crisis.
"We've been doing so much remotely anyway," says sales manager Marsh Buice, "because that's just the way the business has changed."
And the customers dig it. Why wouldn't they?
William Easterly had been looking for a new F-150 before the world went haywire, and had planned on putting it off until things settled down until he saw a banner on the Krause Family Ford website promoting home delivery. At 9:30 on a Monday night, well after the dealership had closed, he sent in a message asking about the truck he was interested in. Salesman Gregg Potts, working from home, late into the night, messaged him back within minutes, and less than 24 hours later Gregg was standing on the customer's front porch signing papers and dropping off his new truck.
The customer never set foot in the dealership, and the salesman never set foot within 6 feet of the customer.
The coronavirus lockdown is causing many dealerships to make significant changes in the way they do business, but what Gregg sees is opportunity.
"I could see this becoming a little niche," says Gregg. "More common in the car business."
With family and friends scattered across the country, Gregg now has the option of offering white-glove personal service and front door delivery to a much larger group of potential buyers, connecting with customers wherever they are, however they prefer, whenever they're ready before, during and after the sale.
All great change happens imperceptibly slowly and then, as if by magic, all at once.
What happened all at once in March, was the severing of the car business from the brick and mortar physical location. Your dealership is now wherever the customer wants it to be, or at least it better be.
Once customers get used to the idea that they can buy cars at their kitchen table, that's where cars will be bought.
Terry has authored three #1 best-selling books, spoken to audiences from coast to coast at TedX, The National Association of Broadcasters, and the National Automobile Dealers Association and sold ads to dealerships from Moose Jaw to Miami.
View full profile
Curated, quality insights?