●

Commentary
May 14th, 2020
In a Time of Crisis Turn to Each Other
Come Together, Right Now
In a once in a lifetime experience, where we're all looking for guidance, answers, and direction, now is the time to come together as an industry.
I've been thinking — what can we leverage, how can we help, and what best practices can our platform provide? And not just gut feelings, or encouraging words — although those don't hurt–but real, proactive tools and solutions that will contribute to every dealership's resilience and momentum. How can we, as vendors, provide dealerships with certain advantages that will keep them competitive in the coming weeks, and help them capitalize on the potential surge of interest in private transportation in the coming months?
It's essential now more than ever, to put our heads together as expert industry leaders, and provide quick, actionable solutions–for free. I was really proud to see what's out there for dealers to leverage during this time, whether it's vendors, automotive media sites, or even companies as big as Google.
How Google Can Help Us
In order to stay up-to-date with the current in-market shopping trends, we're tracking car buying behavior nationwide — from high-level searches to more hyper-targeted keywords. We want to know what shoppers are interested in during this unprecedented time, and we're curious to find out how a shift in their behavior will translate online.
Creating a new keyword strategy based on Google's free keyword planner is a great way to look at volume: what's a high search term right now? What's a competitive keyword that may cost more, but will return high quality leads likely to convert to a sale? This isn't a time to trust gut, but rather, rely on the numbers so this tool can genuinely help guide new keyword strategies as buyer behavior changes.
If you're looking for more Coronavirus specific trends, take a look at Google's Coronavirus Search Trends tool. This gives you access to COVID-19 trending insights in the past day, week, or even month. As a result of economic chaos and uncertainty, Google will also provide you with trending queries such as unemployment.
These resources give you insight into how your customers are being affected, what they are thinking, and as a result, allow you to shift your messaging accordingly.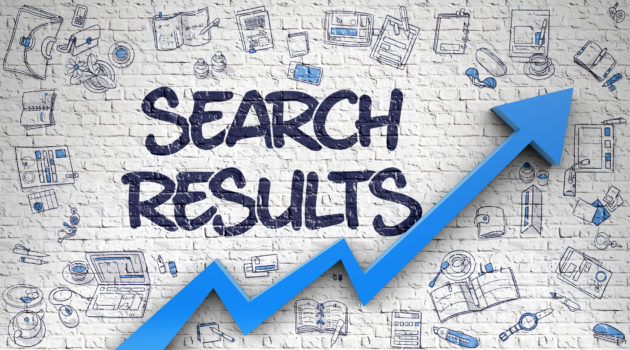 Leverage the Automotive Data and Reports
While Google's tools will offer you high-level insight and invaluable data across a diverse platform, don't forget to research what's already in your corner. Companies like DealerInspire and Auto Remarketing are putting out pulse reports to help you leverage industry data during these difficult times.
DealerInspire, along with other vendors in the space, is putting out free guides for paid and organic search strategy. They're also updating research stats to help dealers understand the impact of Coronavirus on website traffic and sales.
Auto Remarketing, along with other media sites, is keeping a pulse on all things COVID-19. If you're searching for a roundup of how Coronavirus is affecting the market, look no further. They feature different opportunities to continue engagement during the crisis, offer work from home best practices, and provide a deep-dive into how COVID-19 is affecting new and used dealerships. These tips will help us come out stronger than ever.
Respond quickly to COVID-19
With each day bringing new challenges, another strong collaboration that's bringing the industry together is the amazing product turnarounds we're seeing from vendors across the board. These feature updates are helping dealers prepare for the digital future of car buying.
Features like "one-click messaging" that publishes all your new services as a reaction to COVID-19 straight to your customers in seconds help you when staff and resources may be limited. It facilitates all customer communication streams on paid advertising channels, including search, display, and social. This will help you react fast to your shoppers' needs without requiring the work of a full staff.
We've also seen on-site updates on many dealership websites. While many shoppers are concerned about physically being in your showroom while practicing social distancing, dealers are using alternative messaging that assures shoppers they can still do business with you whether it's online or one-on-one with at home service pickup and drop-off. Taking advantage of the technology that can turn this messaging around on your website can allow you to react fast, so your customers know you care.
Final Thoughts
In a time of hopelessness, it's nice to see the industry coming together to share data-driven best practices. Whether it's to power up your BDC at home or shift an entire advertising strategy, make sure you're leveraging the resources that experts in the automotive space are willing to provide. Because when we come together, nothing can stop us.
Ilana Shabtay is the VP of Marketing at Fullpath, Automotive's first customer data and experience platform (CDXP). She is an experienced marketer, highly skilled in digital marketing and artificial intelligence, and the host of the InsideAuto podcast. Having spent almost a decade in the automotive industry, Ilana continues to develop critical skills to drive marketing and serve the dealership community in a new era of technology.
View full profile
Curated, quality insights?