●

News
Apr 15th, 2021
Interview with Assurant Global Automotive: Customer Experience Tech
As Bob Hooey said, "if you are not taking care of your customers, your competitor will." With so many dealership options and value offerings a potential customer can turn to, the differentiator factor will ultimately be "The Customer Experience."
This experience is not only up and till the transaction takes place but continues to be built on each customer engagement point for the lifetime of that vehicle. It is known that it is 5x easier to retain a customer than acquire a new one. Why not deliver on this lifetime CX opportunity by adding extra value to the post-purchase experience? Being tech-smart on how your dealership will deliver the benefits of added value and take care of the customer could give your dealership a competitive edge.
Assurant Global Automotive has recently launched a mobile app that will help dealers and clients connect with their customers, deliver a more personalized car ownership experience, grow their revenue, and retain more loyal customers.
The Dealer Marketing Magazine team had the opportunity to chat with Martin Jenns, Senior Vice President of Global Transformation at Assurant Global Automotive to see the new Pocket Geek Auto (PGA) app in action.
What inspired Assurant Global Automotive to create Pocket Geek Auto (PGA)?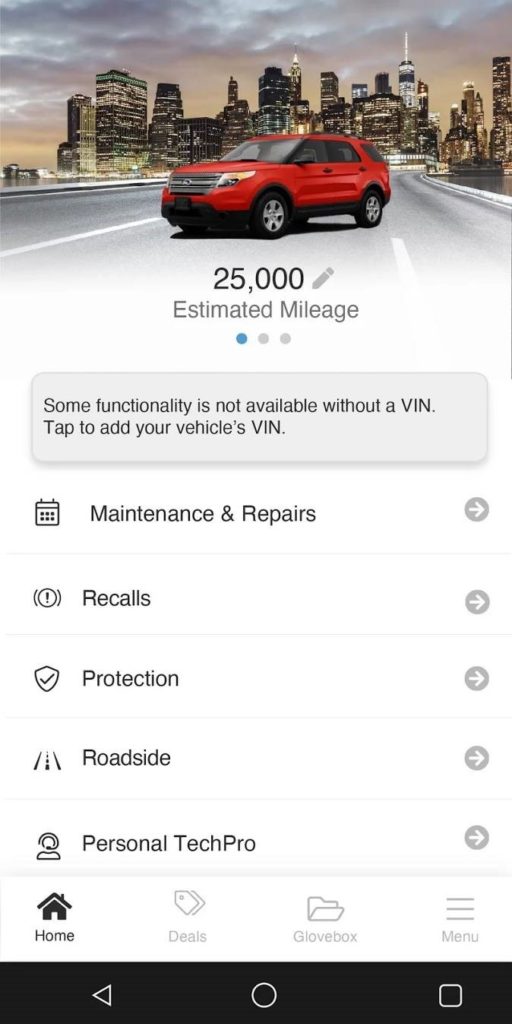 We've always had deep conversations with our dealer partners and there was one consistent theme that stood out – increasing the value of core dealer products and services to consumers. There was an opportunity to help dealers grow consumer loyalty, improve the customer experience, and drive value for dealer offerings like maintenance, protection plans and service, and from that, Pocket Geek Auto was born.
Pocket Geek Auto is part of the Pocket Geek family of products offered in Assurant's other core businesses like mobile and home, where we help consumers manage and protect their mobile device performance, content, and maintenance throughout its lifecycle.
In the auto industry, the post-purchase lifecycle management of a customer is very manual, labor intensive, and fragmented. Pocket Geek Auto serves as a necessary relationship tool between the dealer and consumer that streamlines and improves the customer experience.
Take banking for example. Do you remember the last time you physically visited your local branch? Likely not, as most financial institutions have created apps where you can easily manage your account and seamlessly deposit and transfer money through the click of a button. We've taken a similar approach with Pocket Geek Auto.
Customer Experience in automotive has been a trending topic and focus for dealerships as they build new strategies post-pandemic. Your focus on the post-purchase experience is certainly interesting and is a crucial point to ensure your customer is retained for the long run. How does the overall objective for the Pocket Geek Auto app support this idea?
It's all about creating a better post-purchase experience.
For dealers, our objective is to help build customer loyalty, strengthen core offerings, and drive service revenue. We're also helping dealers become more transparent and direct in their engagement with customers to drive customer satisfaction.
For consumers, we're focused on creating a personalized car ownership experience that extends beyond the vehicle purchase. We want to help dealers ensure that consumers have a hassle-free car care experience and can connect with their dealer efficiently today and down the road.
Can you tell us a little about Pocket Geek Auto's key features?
It is a mobile app designed to help keep dealers connected to their customers over the lifetime of the vehicle ownership.
Through the app, dealers can communicate with their customers by sending maintenance reminders, safety recalls, deals, and price match offers, and other information. Pocket Geek Auto also offers a paperless feature called Digital Glovebox, which has the capability to store vehicle-related documents regarding ownership and vehicle coverage for multiple vehicles.
Other key features of the app include on-demand technical support for in-car technology and we will be introducing a simplified claims process that allows customers to report a protection policy directly through the app.
How can Pocket Geek Auto be accessed? Is it free for dealers and consumers?
Anyone can download Pocket Geek Auto for free to their iOS or Android mobile device and connect it to their vehicle but there are enhanced benefits when a consumer downloads in conjunction with a Pocket Geek Auto dealer or partner. There is no cost to the consumer or the dealer.
For our dealer and other distribution channel partners, it is a value-add product that can serve as the primary method of communication to the end consumer via a white labeled version specific to their business. Consumers will typically download the dealer white labeled app at the time of vehicle purchase while they are still in the dealership.
Our dealers and partners will receive access to expert technical support for their customers, assistance with administrative details, and even customer insights and analysis straight through a convenient portal.
Superior end-to-end customer experience is a major driving force in building brand loyalty, which is essential to retain customers for the possibility of repurchasing. Are there customized options available to complement your brand and business processes? What else makes Pocket Geek Auto unique to dealers?
PGA's offering is unlike anything we have seen in the industry to date. The app's technology and open API pulls in over 20 integration points and complements OEM apps already in use with different dealer specific features.
Dealers also have full control of branding, imagery, and offers digitally delivered to their consumers through the app, including reporting features that allow for real-time analysis of consumer interactions.
Our clients continue to look to us for innovative ways to solve today's business problems and we will be continuously adding new features to the app based on the feedback we hear from dealers and their customers. We leveraged our learnings across the Pocket Geek family of apps, specifically Pocket Geek Mobile, to bring an enhanced experience for today's digitally driven consumer.
Curated, quality insights?