●

Commentary
Jun 18th, 2018
Key Takeaways From This Year's Digital Marketing Strategies Conference
This year's Digital Marketing Strategies Conference (DMSC) held in Napa Valley in June was a blast, and truly enlightening at the same time.The high caliber of content combined with the deliberately smaller and more intimate audience made it a unique environment to learn and connect.Here are some of my favorite takeaways from DMSC.
There are many ways to define digital retailing
This was the running joke at DMSC, because it seems that every vendor attempts to create their own spin. My conclusion is that there is no one-size-fits-all definition for digital retailing.Different dealers have different approaches. There was no dispute, though, that enabling better customer experiences with greater transparency and convenience is the key to success.The opening night panel that I was invited to speak on, called Digital Retailing: Hype or True Innovation? sparked a ton of dealer debate.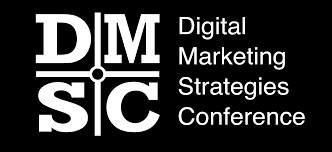 John Watts from Stanley Auto Group highlighted how digital retailing for him needs to be a bridge between the online experience and his physical stores.In this case, the value proposition to the customer is about saving time by allowing them to do more at home before visiting the store, as opposed to buying entirely online.Peter Quinones at Warren Henry Automotive Group called out an important point, saying that digital retailing can be applied to more than just new shoppers.He highlighted how dealers often use equity mining tools to identify customers that are likely ready for a new car, but the experience falls short when the next step is just a static follow-up e-mail, or in some cases still snail mail, inviting the customer to book an appointment.Peter envisioned how digital retailing could be used to enable existing customers to get into their next vehicle with as little friction as possible.This could be particularly useful for the luxury brands in his group where a digital lease renewal process could empower customers to put an entire deal together for their next lease in a matter of clicks, so that it is a seamless key-to-key exchange when they arrive at the store.
Consumer pain points are opportunities to differentiate
Show me the data! We had a heckler in the audience that demanded to see some data.Luckily, TrueCar CEO Chip Perry brought some great insights from the company's 2018 Path to Purchase Study for his keynote. He highlighted some of the top car buyer pain points that TrueCar identified in its survey of customers, which included waste of time, online to in-store disconnect, and lack of transparency.Here are some of the stats that struck me the most:
89% of consumers would drive 30 minutes further for a superior experience assuming two dealers had the same vehicle at the same price.
47% of consumers want to get a good buying experience and are willing to pay a fair market price to do so, while a further 8% are willing to pay an above average price to get a superior buying experience.
54% of consumers want to complete the entire deal online and finalize the paperwork at the dealership.
All of this reinforces the recognition that customer experience matters and competing on price alone is a losing battle.Digital retailing tools present an opportunity to differentiate by enabling customers to shop how they want, when they want.
Building a brand takes a ton of time and effort, but it's worth it
Kate Lumsden from Morrie's Automotive Group delivered a thought-provoking workshop that shared how the group used customer experience and a unique employee culture to develop their brand, which is centered around their Buy Happy program.The program is their customer promise, which includes upfront pricing with no negotiating necessary and benefits like a seven-day return policy to protect from buyer's remorse.And it is working. Morrie's commissions an independent brand recognition study each year in their home market of Minneapolis-Saint Paul to measure what proportion of consumers are aware of their Buy Happy program — it reached a record of 50% in 2018.If you work in marketing, you'll know this is a remarkable achievement for any local retailer, let alone a car dealership. This is particularly impressive considering there are far larger dealer groups than Morrie's in the Minneapolis-Saint Paul market, making this stat harder to achieve.Morrie's marketing director, Ben Robertaccio, highlighted some of the future opportunities that they see. Morrie's has done a great job ensuring brand consistency across their 14 locations, but he talked about how they can do more to make the customer journey for shoppers between stores even better.For example, why should customers get follow-up marketing messages from three different CRM systems if the customer is shopping across Mazda, Volkswagen, and Hyundai if they are all Morrie's stores? I love the commitment to continuous improvement and desire to constantly re-evaluate the status quo.
Choose open platforms that offer connectivity
Yan Purba of Larry Miller Dealerships and Max Steckler from CDK provided an insightful presentation that touched on how dealerships can learn from winning models in other retail sectors.My favorite example from their presentation was how retailers like Nordstrom and others have blurred the lines between digital and physical storefronts with experiences like Buy Online & Pick Up in Store.The quote they cited from Warby Parker founder Neil Blumenthal hit the nail on the head: "The future of retail is at the intersection of e-commerce and brick-and-mortar."To replicate these best-in-class retail experiences in automotive, many pieces of technology need to come together. We heard a lot of frustration from dealerships at DMSC about closed systems from legacy vendors that hold data hostage.It was refreshing to hear Max reiterate CDK's new commitment to openness with their Fortellis initiative, which is designed to foster innovation by providing the best vendors a common platform to connect, integrate and share data. We're looking forward to working with Fortellis. We think this will lead to better dealer and customer experiences.
Don't be afraid to experiment
In one of the most eye-opening presentations of DMSC, Kevin Frye from the Jeff Wyler Automotive Family gave us a bold glimpse into what the future of car "ownership" could look like by sharing his learnings from Wyler FastLane — one of the first dealer-operated vehicle subscription services in the world.The traditional car-buying transaction is experiencing significant disruption. And in the not-so-distant future, the nature of ownership will evolve as well. A growing segment of consumers will not want to own a car — they will just want to drive one. Although ownership is not going away, the model of the future is flexible, simplified and — no surprise — customer-centric.What will flexible "ownership" look like? When a customer walks into a dealership, the options to drive a car off the lot will go beyond cash, finance, or traditional lease. Similar to movies through a Netflix subscription, cars will be available for hassle-free ownership at a fixed monthly fee.It will be a commitment-free ownership-like experience with no "return by" deadline, no maintenance worries, and no insurance costs. Customers will be able to change it up whenever they want — whether it is because they no longer need the vehicle, or because they want to try a different model.
While automakers like Cadillac, Porsche, BMW, Mercedes-Benz, Lexus, Volvo, and more have all launched or announced their own subscription experiments, this space is still nascent.I appreciated Kevin's candor in admitting that there is a real possibility he may come back to DMSC in a year or two to announce that they have shut down Wyler FastLane. However, even in that scenario, he believes this is a worthwhile endeavor as the learnings would have been invaluable.In Kevin's words, "Self-disruption combined with strong leadership is the answer to our future." My bet is that Wyler FastLane will be a winner.I came away from DMSC inspired and excited about the future of automotive retail.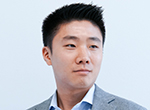 Andrew Tai is CEO of Motoinsight, a leader in digital car buying experiences and the creators of the MotoCommerce digital retailing platform. To learn more, visit motoinsight.com.
Curated, quality insights?