●

News
Oct 1st, 2018
Lead Provider Awards 2018 Winners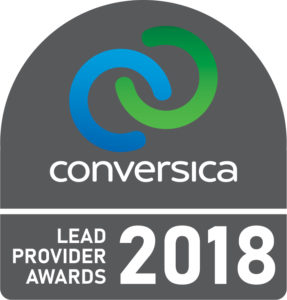 Conversica, the leader in conversational artificial intelligence (AI) for business and the only provider of AI-driven lead engagement software for dealerships, is proud to announce the winners of its first-annual Lead Provider Awards, honoring excellence among the nation's top automotive lead providers. Ten outstanding companies have been honored in seven categories:
Highest-Engaging Provider
Dealer's Choice Favorite Provider
Best Equity Leads
Lowest Spam Complaint Rate
Highest Workable Rate
Best Lead Volume
AI Early Adoption Award
To determine the top lead provider companies in the U.S., Conversica conducted a phone survey of its auto dealer clients. At the completion of the survey, Conversica tabulated the results and determined the top-performing lead providers in seven categories.
The Lead Provider Awards 2018 winners are:
HIGHEST-ENGAGING LEAD PROVIDER
Autotrader
Cars.com
TrueCar
DEALER'S CHOICE FAVORITE PROVIDER
CarGurus
TrueCar
Dealer.com
BEST EQUITY LEADS
AutoAlert
TrueCar
Dealer.com
LOWEST SPAM COMPLAINT RATE
Edmunds
DealerCentric
Auto Credit Express
HIGHEST WORKABLE RATE
Autotrader
Edmunds
TrueCar
BEST LEAD VOLUME
TrueCar
CarGurus
Dealer.com
AI EARLY ADOPTION AWARD
blueSky Marketing
Conversica and Dealer Marketing Magazine congratulate all of the winning lead providers for their essential contributions to the sales success of automotive dealerships throughout the United States. For more information about the awards and winners, go here:
(888) 778-1004
Curated, quality insights?