●

Best Practices
Aug 17th, 2020
Making the Most of Web Traffic During COVID-19
Amid the COVID-19 situation, we're seeing a downturn in key metrics across the automotive retailing industry. Leads generated, vehicles sold, and everything in between is suffering as customers and dealers alike adhere to social distancing guidelines and best practices for disease prevention.
One area that has proven resilient, however, is website traffic. The "quarantine life" has forced most of us to live more of our lives in the digital space than ever before, and that includes time spent researching long-term needs, such as a new vehicle or vehicle maintenance. Our current economic and social lockdown won't last forever, and when restrictions do lift, customers want to be prepared for important purchasing decisions.
That means now is a critical time to make the most of your web traffic. Now, you may think you've already optimized your site to perform like the virtual showroom it ought to be. Still, it's always worth revisiting some fundamental concepts to make sure you're not making easily preventable mistakes or missing out on critical revenue opportunities.
Understand Customer Intent
Before you can leverage site traffic into something more, it pays to understand what's bringing potential customers to your site to begin with.
What are they searching for? However web traffic reaches you (paid ads, organic search, targeted marketing, etc.), understanding intent provides a foundation for every subsequent interaction.
Why? Because once you understand customer intent, you can strategically customize your website with a response that will move visitors toward a desired action.
In the age of COVID-19, that response starts simply: Are you open? Specifically, are your service and sales departments operating? For the potential buyers who are out there, are you putting current incentives and promotional offers front and center? For those looking for service work, are your most up-to-date hours clearly communicated in the heavy traffic areas of your site?
In fact, it's generally a good practice to be as informative and transparent as possible wherever feasible on your site. Under COVID-19, that includes stating how you're implementing social distancing and how your staff has been trained to maximize customer safety in every interaction.
There are more spots where the current circumstances will affect your operation in ways that must be communicated ahead of time, such as pickup and delivery in service or remote delivery in sales. A thorough review of your site's content is the only way to ensure there are no outstanding problem areas.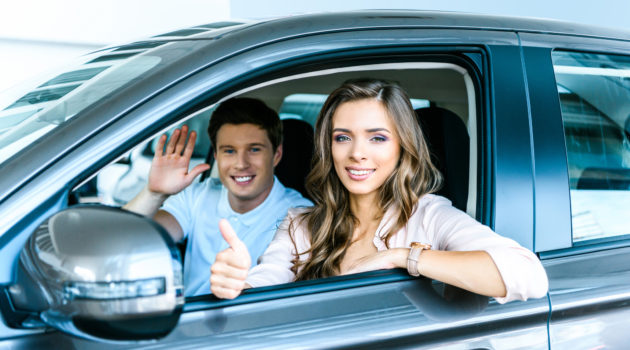 Audit Your Vehicle Details Pages
I mentioned that vehicle sales are down across the board, but the fact remains that there are still people out there looking to buy, either because they're in desperate need of a vehicle or because they're aware that this may be the time to get a favorable deal.
If someone makes it as far as the vehicle details page on your site, it's imperative to make it crystal clear what incentives are available to induce them to buy. In fact, now's the perfect time to review your vehicle details pages to make sure you're always presenting desired information as clearly and concisely as possible.
Specifically, no vehicle details page should be without the following six points:
Pictures
Videos
Basic vehicle information, emphasizing the five or six most noteworthy technology or safety features
Price
Incentives or promotional offers (do not redirect customers to another page with any "click here to see offer" links)
Tools that make it simple to interact with your dealership, such as a chat feature
Finally, remember that crisp, clear, high-level information is what converts site visitors into customers.
Use Your Site to Connect with People
One thing COVID-19 has done a good job of is reminding us all of the importance of human connection. That applies to your relationship with your customers, as well.
Even if it's as simple as making a short video to share your concerns and talk in-depth about how your business is faring, what steps you're taking to help ensure public safety, or how you're giving back to the community, the point is establishing that human connection.
That type of content is a natural fit for your business's social feeds as well, providing another avenue to direct potential customers to your site.
There's an old saying that success comes to those who can make the most out of a bad situation, and in no time in recent history has that been truer for dealers than now. One action you can take to offset depressed revenue is to make the most out of web traffic and leverage your site as the top-tier virtual showroom you know it can be.
Curated, quality insights?