●

News
Mar 19th, 2018
March App of the Month: ACV Auctions
ACV Auctions is a dealer-only, online auction platform and end-to-end service provider.
ACV is currently the fastest-growing independent auction in the nation, expanding into new markets every month. Dealers nationwide are downloading the ACV app to get access to thousands of fresh trade-ins listed on the platform every month.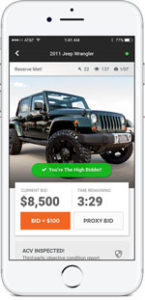 The ACV wholesale process begins at franchise dealerships all over the country. ACV's very own inspectors complete impartial, comprehensive condition reports and list fresh trade-ins right from dealership locations.
Reports include fluid levels, tire tread depths, OBD2 scans, paint meter readings, and 30 to 40 high-resolution images of the vehicle and undercarriage.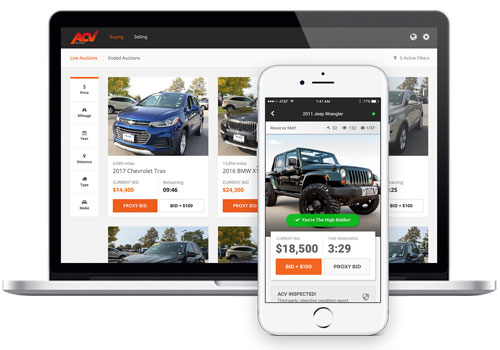 In the app, dealers can set filters to customize which vehicle listings appear in their "Live Auctions" feed. They'll see notifications when a new auction starts that matches their criteria. Auctions run for 20 minutes, giving dealers plenty of time to learn about the vehicle.
And when an auction is won, ACV manages payment processing, transportation details, title transfers, and arbitration. The ACV app also lets dealers browse ended, unsold auctions anytime and make an offer on a vehicle instantly.
It's this end-to-end service for both buyers and sellers combined with the best app in the industry that makes ACV Auctions a critical part of thousands of dealers' businesses across the U.S.
Benefits of ACV Auctions
No subscription fees
Low buyer and seller fees
No fees on unsold vehicles
ACV inspects and lists your trade-ins
End-to-end auction services included
Risk-free selling options
To sign up, go to: acvauctions.com/register For more information: www.acvauctions.com1-800-553-4070
Curated, quality insights?