●

Best Practices
Oct 18th, 2021
No Inventory? No Problem. Marketing Tips From the Field for Your Dealership's Success
The automotive industry is consumed with the inventory shortage-- while gross is higher than ever, dealerships are finding it hard to strategize marketing without the usual suspects on the lot. That being said, it's still critical that your dealership maintain a hefty strategy so that you don't lose your brand recognition; this could lead to giving your competitors a potential customer for life that could have been yours. 
Below is a roundup of the latest tips from the field to make sure your dealership is staying at the cutting edge:
Brand Campaigns
While inventory may be low, you can still maintain a good reputation for your dealership. Shoppers looking for their next vehicle don't only prioritize the make/model they're interested in, but also the shopping experience- starting online. If your dealership brand can provide a superb experience-- answering promptly and locking in the customer before they look elsewhere-- your marketing will see high ROI during this tumultuous time. 
Make sure your brand campaigns are also answering current events. During COVID, this was all about hygiene and sanitization. Now, focus on how you have the right process for getting the vehicle of their dreams to each and every customer with the best customer service.
Advertise Pre-order Options
Your dealership is not the only dealership with low inventory, so marketing inventory which is not released or in stock will keep your dealership competitive and give you the chance to lock in customers for life that may look elsewhere if they don't have this option with your store. 
Dealerships that advertise future inventory support brand goals, engage and conquest new shoppers, as well as continue to see high quality conversion rates on their websites. 
Finetune Your SEO 
SEO is an efficient way to keep your dealership on the map without spending too much money. Find the high-search keywords in your market and include them in your vehicle descriptions, promotions, and blog posts. If your dealership doesn't have a blog, now is the time to invest in one -- especially if you've cut back on other marketing resources. Blog posts are excellent resources for shoppers (the more descriptive, the better). Pro tip: take a high-volume search term and use that as the basis of your blog post. This way you won't only be answering questions that people are actually searching, but you'll probably have priority for showing up first on Google. 
Work the Service Drive 
We all know the importance of the F&I profit center. But while people are sticking to leases longer, or can't yet find the car of their dreams with inventory shortages, service is more important than ever. Make sure your dealership is advertising all service options in descriptive ad campaigns. Double-check that you've properly set up your service center on Google my Business so you can be easily found, and separately for those interested in service rather than sales. Lastly, set up an easy-to-use service booking calendar on your website so it's a seamless experience for shoppers.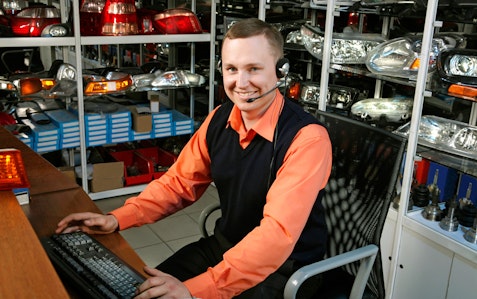 Trade In/Trade Up
Scoring inventory is gold right now, so make sure you've perfected your trade in campaigns. Make sure shoppers know they can trade in their cars without buying new ones. Shoppers are also interested in comparing trade in prices, so your dealership should have a seamless infrastructure for providing trade in values, at the most competitive prices. If you haven't already, you can also train your service staff to focus on trade in upsells right from the service lane. 
We already know that pausing marketing right now can hurt your dealership brand and ROI. With these expert tips, your dealership can now focus the marketing strategy to fit today's climate and continue to bring in new customers for life. 
*Isaac Hertzberg from Napleton Cadillac and Kyle Mountsier from Nelson Mazda were interviewed to help with this article
Ilana Shabtay is the VP of Marketing at Fullpath, Automotive's first customer data and experience platform (CDXP). She is an experienced marketer, highly skilled in digital marketing and artificial intelligence, and the host of the InsideAuto podcast. Having spent almost a decade in the automotive industry, Ilana continues to develop critical skills to drive marketing and serve the dealership community in a new era of technology.
View full profile
Curated, quality insights?