●

News
Mar 20th, 2018
NADA Show 2018 Must-See Vendors
The National Automobile Dealers Association's annual convention has a new name this year: NADA Show 2018, taking place from March 22–25. The venue will be familiar, however. After last year's celebration in New Orleans, the show returns to the Las Vegas Convention Center, site of the 2016 gala.
This year's show comes on the heels of a curious year for automotive retailers, with an overall decline in sales from the record-setting 2016 pace — but the year was better than many expected.
The final tally for new vehicles sold in 2017 was about 17.25 million, a drop of approximately 1.8%, per Automotive News. Considering that former NADA chief economist Steve Szakaly forecast about 17.1 million sales at January 2017's NADA Convention in New Orleans, the year turned out better than it could have, but the sales slide has continued into the first three months of 2018.
There's a good chance that what we're seeing is what has been described as automotive retail transitioning into being a stable market, rather than a growing one.
Dealers are continuing to try increase their profit margins in the face of economic realities like a reduced demand for new vehicles and the dramatic shift from passenger cars toward crossovers, large SUVs, and trucks, and industry ones such as manufacturers having trouble disengaging from PVR-robbing incentives.
America's dealerships also will be in competition with the projected sharp growth of mobility as a service (MaaS) — ride sharing — and increased interest in automotive subscription services, as opposed to buying or leasing.
So, now more than ever, dealers need the right services and technology to meet the challenges of maintaining profitability and growing their business. That's why Dealer Marketing Magazine is once again presenting its Must-See Vendors guide for NADA Show 2018.
These vendors in a variety of niches — CRM, F&I, digital marketing, auction services, and more — offer unique solutions that benefit dealers in all areas of their business. Of course, these companies make up only a small percentage of the exhibitors at NADA Show 2018.
We encourage dealers and their staffs to maximize their learning experience and visit as many of the outstanding automotive vendors on display at the show as possible. We'll see you at the show!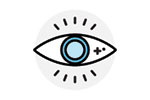 ACV Auctions, an advanced digital platform, provides franchise and used-car dealerships an efficient and more effective method of bidding on, selling, and purchasing vehicles through 20-minute online auctions.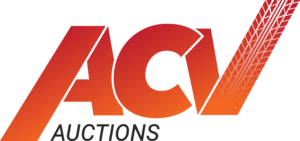 The platform's technology modernizes the entire arc of auction operations, including vehicle condition reports, title management, floor plan purchasing, arbitration, and transportation, which has contributed to ACV Auctions becoming the nation's fastest-growing independent auction.
The company is saving dealers time and money, allowing them more time to run their businesses. At NADA, ACV Auctions will provide members the opportunity to learn firsthand about streamlining their inventory management through the platform.
NADA Booth #5078C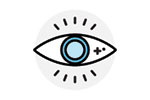 AutoLoop solutions are built by dealers for dealers, and we're always excited to be a part of NADA. This year, you'll find us at NADA Booth #5038C. We invite you to stop by and learn what our innovative solutions can do for you.

Since 2005, we've been helping dealers and service managers grow their businesses. It all began with the AutoLoop Customer Engagement Suite, a set of seamlessly interconnected sales, service, and engagement tools designed to give your dealership the industry-leading features, intelligent analytics, and streamlined performance you need to boost sales, optimize service, market with precision, and — most importantly — drive revenue.
Our quickly growing team of 400-plus specialists helps more than 2,100 clients elevate their businesses every day, and we'd love to show you what we can do for yours. Visit us at NADA Show 2018 to live-demo our exciting new MPI and Trade-In Valet® tools — and get an inside look at our profit-driven suites of dealer-centric software.
NADA Booth #5038C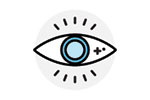 Digital Air Strike is saying Danke Schoen (thank you very much) in a big way at NADA Show 2018!

You must stop by Digital Air Strike's booth #4584C to get a pass to a once-in-a-lifetime client appreciation party with Wayne Newton at his iconic 52-acre estate.
See his world-class car collection, meet his monkey Boo, sit on his private jet, and a get a private performance by Mr. Las Vegas himself. Not yet a client? Take a product demo to join the party and be entered to win a VIP trip to the Indianapolis 500.
Digital Air Strike's must-see products are helping thousands of dealers sell more:
Social Logix: Our new Facebook Marketplace Solutions sell tons of pre-owned vehicles
People Logix: New social recruiting solution that finds top talent fast
Response Logix: New mobile features on our virtual showroom plus a micro-website built for each prospect
New AI Engagement: Chat 2.0 with more conversions for less cost and integrated with Messenger
New Google first-page reputation tiles: Increase leads without PPC fees
Mobile Review Surge: The best text review app with consumer contests included
Also, check out Digital Air Strike's NADA speaking session, #RealTalk About Artificial Intelligence.
NADA Booth #4584C
digitalairstrike.com/nada2018-info/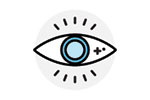 For more than 33 years, customer experience has been the core competency of everything we do. Our vision is to build a future where innovation is tempered to relate people to moments that matter in their lives. Today's automotive retail demands a more complicated recipe — one that requires a focus and discipline for us and our dealer communities to connect with consumers according to new technology expectations.

ELEAD1ONE is committed to bringing out the best in people with the most intelligent, most connected technology to help them grow their business through long-lasting, loyal relationships.
We are on this planet to change the expectation for the automotive retail experience, and give your customers reasons to love your dealership. We listen, assess, and implement. No matter our role in the organization, we are accessible to you. Visit NADA Booth #3760C to learn why ELEAD1ONE is the most-awarded automotive CRM . . . four years running.
NADA Booth #3760C
[email protected]; [email protected]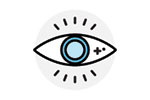 Flick Fusion is showcasing the latest in cutting-edge video technology. With more than 70% of car shoppers relying on video to influence their purchase decision, and over 84% of them using their mobile phone to do so...Flick Fusion's booth is a must-see at NADA Show 2018!

Come take a virtual test drive with 360VR; this platform allows dealers to create virtual reality (VR) videos. Your customers will love the immersive experience of virtual test drives and walk-arounds.
Also stop by to experience VidCom, an award-winning mobile app that has all of your dealership's video communication needs in one place: text, email, and live streaming.
No time to make videos? No budget for videos? No excuses! Flick Fusion's Video Warrior Package is an affordable, turnkey solution that allows your dealership to motivate, dominate, and conquer your market with video. Inquire at the booth for details and NADA special pricing.
NADA Booth #2032C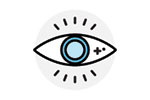 Outsell offers the first AI-driven marketing automation platform that empowers automotive dealerships and OEMs to create lasting customer relationships driving incremental sales and profits.

Our proprietary technology harnesses massive amounts of data, creating accurate and powerful consumer profiles that engage your customers and prospects exactly where they are in their individual life cycles.
That's why Outsell is the trusted platform for more than 1,500 dealers. Visit Outsell at Booth #2196C at NADA and complete a demo to receive your choice of a Tenfour External Battery Pack, a Bose SoundLink Speaker system, or a $50 VISA gift card. To learn more, visit www.Outsell.com or follow us at @Outsell.
NADA Booth #2196C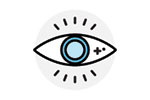 Reviver Auto's RPlate Pro, the world's first digital license plate, brings the connected car future to the NADA show floor!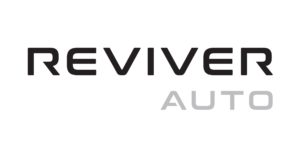 Not only is the RPlate a cool new vehicle accessory providing the F&I department with an additional profit center, but RPlates can also be used as mini billboards on the back of showroom, fleet, and loaner vehicles to display automaker logos, dealer messages, and special offers.
The RPlate is already road-ready in California (approved by DMV and CHP) and you can expect to see them in Arizona, Texas, and Florida soon. Consumers are clamoring for the new plate — over 80% surveyed at the Detroit Auto Show said they'd likely buy one when available and love that the RPlate puts the onerous hassles of paying registration fees and affixing renewal stickers into the cloud. Dealers that sign up during NADA Show 2018 receive a $50 discount on each unit through June 30.
NADA Booth #775N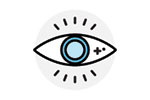 One connection to all your F&I. Stop by and visit booth #3827C to hear about all the latest innovative digital retailing technologies and how you can connect with them through one portal, RouteOne.

Dealers, you can receive a personalized report, populated with your data, to discover how much you could truly save when you begin e-contracting. Plus, all of our subject matter experts will be on-hand to answer questions and demo products. Learn how RouteOne's suite of integrated e-contracting and digital retail products can streamline your workflow, and save your dealership valuable time and money with faster funding and reduced CIT. Built-in compliance features and a 10-year record of best-in-class reliability are just a few of the additional benefits you'll appreciate when you choose RouteOne. Embrace the rapidly shifting retail landscape. Our team is ready to help you configure the best possible solutions that fit your unique business strategies so you can connect with a variety of consumers and their ever-changing skill sets. It's simple; we'll show you how!
NADA Booth #3827C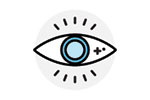 As the provider of award-winning Connect CRM, VinSolutions helps more than 4,000 dealers make every connection count. VinSolutions products integrate dealership systems, processes, and tools across the business, so dealers can focus on building relationships throughout the sales cycle.

Connect CRM also offers integrations with other best-in-class software solutions, so dealers can streamline their activities and gain better insights into their customers.
Stop by the VinSolutions booth at NADA to experience Enterprise Customer for Connect CRM, the new user experience that gives dealer groups a single view of every customer across every store, and the all-new Connect Mobile app. Don't miss our show specials.
Sit for a preset, one-on-one demo at NADA, and get a $50 gift card. Sign a new Connect CRM contract at the show, and receive a Nintendo Switch, along with no long-term contract, $0 setup fees, and no training travel and expenses.
NADA Booth #2937C
Curated, quality insights?