●

Best Practices
Dec 21st, 2020
Now Is Not the Time to Pause Marketing Spend
Reject every instinct in your body that's telling you otherwise. Now is not the time to pause your marketing spend. Yes, we're in a totally new normal and chaotic time in history. COVID-19 is changing the way we shop for groceries, plan weddings, and sell. 
But as we assess the investments we're making and cut back to play it safe, stopping marketing efforts all together will put your dealership at a disadvantage. 
Here's why:
Stay Relevant
Q2 2020 put all dealerships to the test: which ones will still sell during an unprecedented government-mandated lockdown and the first wave of the Coronavirus? And as we witnessed, the dealerships that were able to stay above water were the ones that had the marketing machine in place to do so-- the dealers that were set up for digital success to change, update, and optimize messaging across all platforms way before the COVID-19 wake up call. 
So ask yourself, how long did it take your dealership to offer home deliveries, solo test drives, and extra hygiene at the showroom? If you answered more than one minute, you're simply not as relevant as dealers that were able to deploy marketing messaging instantly. 
"You, as a company, either have world-class digital capabilities or you are falling behind." says Mike Jackson, CEO of AutoNation. And it's never been more true. This is the time for your dealership to stay on the map. It's time for your dealership to show up first to the in-market shopper who is stuck at home with a glass of wine and the power of Google. If you want to stay relevant, you need to continue your marketing efforts, even if you have to reduce or move around the budget in response to the market. 
Stay Ahead 
But it's not just about what happened and how we responded-- it's about staying ahead of the curve. Pausing your marketing ads and campaigns means losing your audience tracking, falling behind on brand recognition and targeting, and not having the means to bounce back with new messaging as the ever-changing market surprises us once again. Even if your budget is cut to a minimum, keeping your marketing afloat means that your dealership can be more flexible with its messaging to react faster to opportunities. It gives your dealership the ability to accumulate audiences for retargeting and enables you to capture the low hanging fruit that you can "afford" with a lean budget.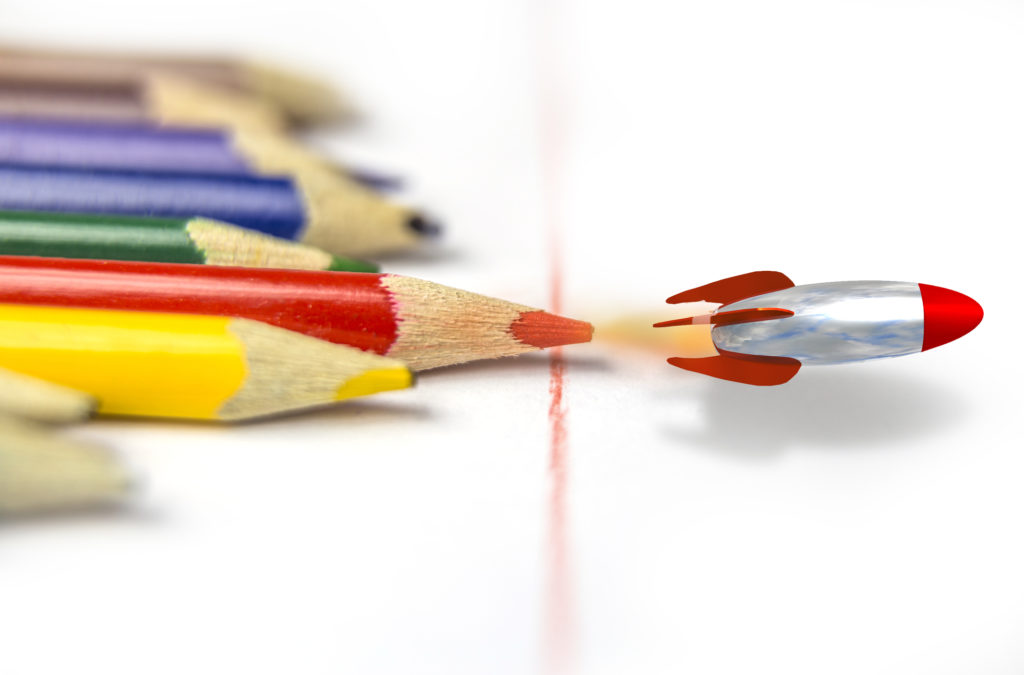 The moment you pause your marketing spend altogether, you're not only irrelevant as shoppers search and find your competition instead, but you'll be slower to come back once you're ready to turn up the heat. 
Turn Gaps in the Market Into Opportunities 
Lastly, there is always opportunity in a downturn. If we've learned anything from iconic brands like Airbnb and Netflix, who crushed it during a downturn, it's to leverage gaps in the market as an opportunity for revenue.
People still need cars. In fact, private transportation seems to be a hot commodity as a result of the pandemic. Public transportation is "risky," unsanitary, and poses the threat of exposure. It's clear that the automotive industry rebound is stemming from strong emerging markets: millennials, one-car suburban families, and commuters. 
People are still searching, debatably now more than ever. As consumers stayed inside month after month, the shift to online buying behavior was catapulted into reality. Social media consumption increased from 20.8% of total app usage (Jan 1) to 24.1% (Apr 12). Combined with a 21% increase in total global usage, social media advertising had become overall more cost-efficient for dealerships.
Your dealership needs to capitalize on this opportunity- leverage marketing to target these buyers with the right message at the right time. If you stop your marketing spend, you will not reach these shoppers that are in the market for the very same reason you're thinking of pausing spend. 
So while your gut instinct may be to pause spend through 2020, I'd argue that it's actually time to re-evaluate and make sure your spend, while perhaps lean, is accomplishing everything you need to stay ahead and relevant coming out of COVID-19. Because when you're already prepped for any outcome, you win.
Ilana Shabtay is the VP of Marketing at Fullpath, Automotive's first customer data and experience platform (CDXP). She is an experienced marketer, highly skilled in digital marketing and artificial intelligence, and the host of the InsideAuto podcast. Having spent almost a decade in the automotive industry, Ilana continues to develop critical skills to drive marketing and serve the dealership community in a new era of technology.
View full profile
Curated, quality insights?