●

Research
Mar 31st, 2021
OTT Advertising: Auto Retailers & Agency Partners Find New Car Shopper Connections
Today's online ecosystem offers an ideal medium for the delivery and consumption of many advertising formats. Unlike traditional television, the internet is universal in how it delivers content as well as a more selective environment for advertising messages. Connected TV (CTV) has become critical for automotive retailers and agency partners looking for a complete-funnel solution to leverage audience reach and deliver messages to local car shoppers.  
Industry estimates show that CTV households are expected to grow 82% by 20231, and cord-cutter and cord-never households will increase to 44% of the population during the same period. 
Personalized Video Ads 
The move to OTT-driven streaming video content will be a significant advantage to advertisers in the form of addressable and more personalized TV advertising, which allows for unique real-time targeting of custom, complex audiences. This means auto retailers and their agency partners can realize much more detailed measurement and performance tracking in comparison to traditional index-based TV advertising media buying.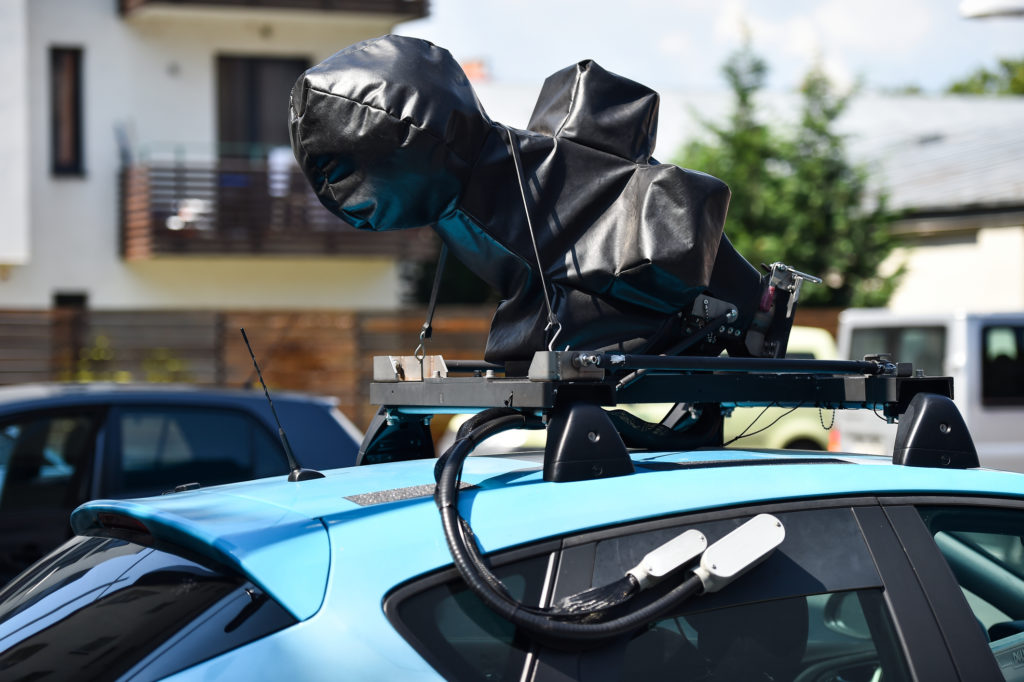 Today's OTT digital advertising services allow automotive retailers to broadcast CTV ads to their locally targeted audiences using data-driven programmatic ad purchasing methods. OTT advertising for dealers is essential today for optimized advertising personalization. Local dealers can deliver a specific commercial to a particular person or household. Instead of running the same ad for all viewers of a TV show, dealers can run a variety of ad spots to different people depending on any number of household demographics or characteristics. While watching similar programs, consumers will be shown different dealership ads that better correspond to their likes, interests, age, level of income, etc. 
Why are dealers so excited about this?  
When executing through PureCars platform, dealers can average lower than $35 CPM and ensure those impressions are only delivered to the target audience, which helps dealers eliminate wasted ad dollars commonly associated with widescale broadcast or cable television buys. A well structured broadcast or cable television buy that would conservatively range from $7-$20+ CPM across all viewers, whether the audience is in the market to buy or not. As dealerships experience ongoing margin erosion, it's important for them to explore opportunities to optimize historically wasteful traditional media channels.  
Traditional vs. Digital 
To accurately compare traditional to digital, advertisers must apply calculations to the amount of in-market shoppers that are reached by each campaign type. For instance, when assessing TV, assuming 11.51% (14.8 MM SAAR projected for 2020) of households will buy a new vehicle in a given year, and a 3-month purchase cycle, that would put the conservative, effective CPM for in-market shoppers reached in traditional television between $230 and $689 (see breakdown below), vs. $30-40 CPM in highly targeted OTT. Currently, 49% of all video ad impressions today are through OTT channels, and the lower CPMs mean dealers can reach in-market shoppers with more frequency and less wasted dollars in their finite ad budget.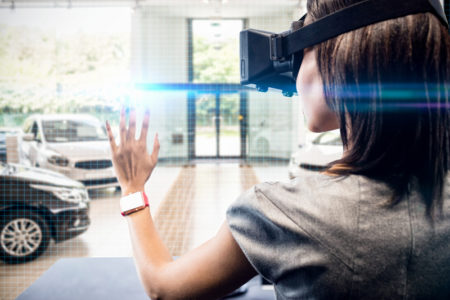 According to the Video Advertising Bureau, it is believed that ad spending on addressable TV will reach $3.3 billion by the end of 2020, up 343% dating back to 2016. OTT content will play a large part for users. Premium video ads via OTT are expected to achieve a 98% completion rate according to Freewheel, and this by far outperforms that of tablets, smartphones, and even desktop platforms. 
COVID-19 Saw Breakthrough Growth of CTV 
Keep in mind that the popularity of CTV exploded during the lockdowns of COVID-19 earlier this year. Media watchdog Ofcom illustrated in its annual study that adults - many stuck indoors - spent 40% of their waking hours in front of a screen, on average. However, time spent on subscription streaming and CTV services doubled during April. Furthermore, during the lockdown, adults spent an average of six hours and 25 minutes each day staring at screens. 
The report also indicated that people watched streaming services such as Netflix, Amazon Prime Video and Disney+ for slightly over one hour per day, and 12 million people joined a service they hadn't used previously. Three million of these viewers had never subscribed to any service before. 
Highly Engaged Audiences 
What's the magic elixir behind OTT? Experts believe that OTT content offers a highly engaged audience, and it also offers an effective medium to drive critical message performance. What's more, mobile measurement platforms and content providers now include resources and insights that allow marketers to attribute app installs, registrations, and session data to OTT ads.  
What's more, clickable display ad formats on popular content platforms such as Fire TV and Roku provide a direct-response tool that offers lower acquisition costs than traditional TV ads. 
As automotive retailers and their agency partners enter the OTT content space in the foreseeable future, those that begin reaching car shoppers through this platform will be positioning themselves for greater competitive local dominance and overall market share impact as they outpace late arriving competitors. While this will eventually be a crowded field, similar to local search advertising, the automotive retailers that work with the right OTT advertising partner have a unique opportunity to stand out in this rapid transformation of digital advertising. 
John Sternal is a Partner and Director of PR & Social Media at Merit Mile, where he oversees strategic client programs for PR, social media, and communications research. He has been writing about the automotive industry since 2005 and has more than 25 years of experience in building brands and creating brand awareness through PR, communications, and media strategy.
View full profile
Curated, quality insights?