●

Best Practices
Aug 14th, 2020
Preparing Your Dealership for Post-Pandemic Operation
The 2020 coronavirus pandemic and its subsequent lockdowns have forced the automotive sales industry to get creative to keep the — frequently proverbial — doors open. From video calls to solo test drives at a customer's home to complementary service appointment vehicle pickups, the customer experience looks much different now than it did just a few months ago. For most dealers, moving some parts of the sales experience online will be the new normal for at least the rest of the year. Whether you haven't had the capacity, bandwidth, or the know-how to create these new contactless customer experiences, here's how you can create the groundwork to run them smoothly. 
Social distancing dealership appointments
Depending upon the regulations in their region or state, many dealerships have had to deal with permanently closed salesrooms, while some have been able to sell cars by appointment only. When setting up private dealership appointments, treat the appointment like you would any other business meeting — it has a start time and an end time. It's not a great experience if your first appointment is running behind, and the next customer arrives to find that there are a lot more people in the dealership than they're comfortable with. Also, schedule a gap of time in between your appointments for sanitization practices. Wipe down surfaces and door handles. Offer masks, gloves, and hand sanitizer to your customers as a courtesy, especially if the customer will be touching cars on the showroom floor.
Virtual appointments
If you can't open your doors for customers, you can schedule virtual video calls and record walk-around videos of vehicles the customer is interested in. This is our most popular contactless solution dealers are adding to their vehicles on CarGurus. You can run these on your smartphone or set up a computer with a webcam on your showroom floor.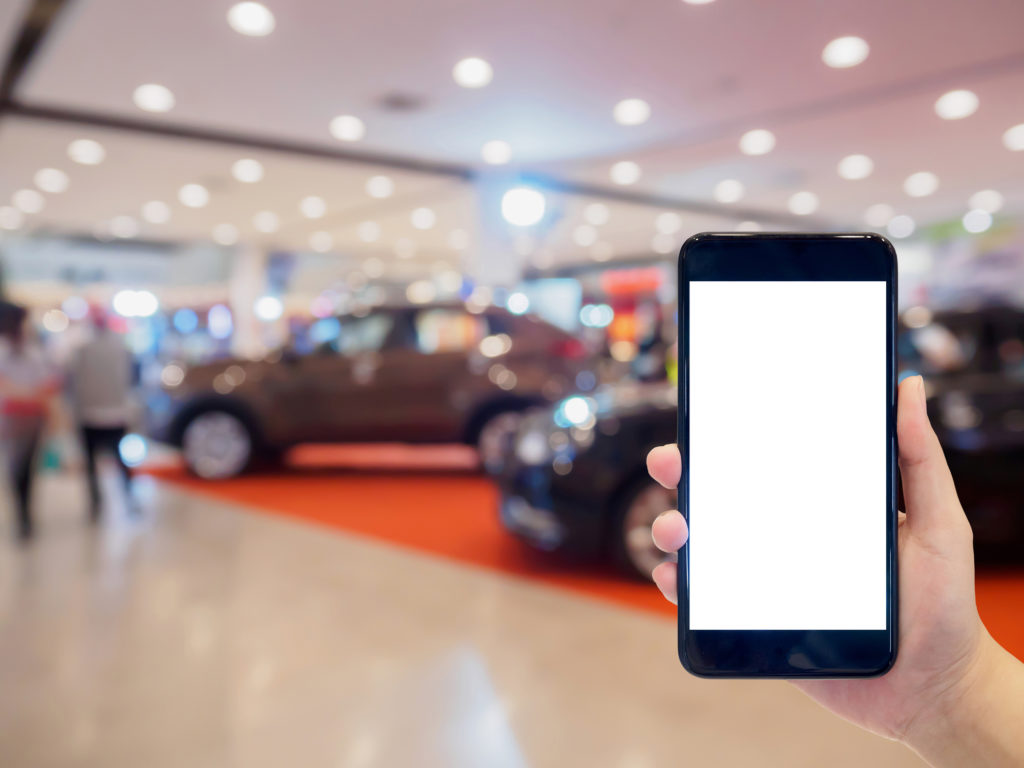 It sounds painfully obvious, but make sure the car is clean. Vacuum the floors and fabric surfaces, wipe down the dashboard and clean the windows. If you're recording a video walk-around to send to a customer, make sure your dealership's contact details — such as phone numbers, email address, and website — are clearly displayed next to the video in the email or on your website if it is hosted there. Limit the video length to no more than two minutes to hold their attention and cover all the details and condition of the vehicle in the commentary. If you already know some details about the potential buyer, such as having three kids or a dog, make sure you personalize your description to match their needs. It will help them see themselves in the vehicle, even if they can't actually get in the driver's seat yet. 
Free test drive at home
Test drives are the bread the butter of car sales, and you can still do them if your dealership doors are closed with free test drives at home. Like private dealership appointments, you need to schedule the appointment with a start and end time. Set a limit on how long and how far a customer can test drive the vehicle. Make sure to calculate the time it takes for you to drive the vehicle to their home, the test drive duration, and the drive back to the dealership in the total appointment time. 
Help your customers feel safer by wearing gloves, a face mask, and using hand sanitizer and offer these items to the customer when they're in the vehicle. You can also use plastic steering wheel covers, floor, and seat covers, and plastic on the center console to keep contamination to a minimum.
Contactless purchase
Of all the contactless services dealers are offering right now, contactless purchasing will most likely stick around longer than the others. Buyers are open to it: according to an April 2020 CarGurus survey of 722 car buyers in the U.S., the percentage of car buyers open to buying online jumped up from 32% before the pandemic to 61% in April 2020. 
Before you get started moving offline paperwork online, check with your state regulations. Some states require physical signatures for automotive sales if that's the case, overnight the contract to the customer with a prepaid return envelope so that they can mail you the signed documents right back at no cost to them.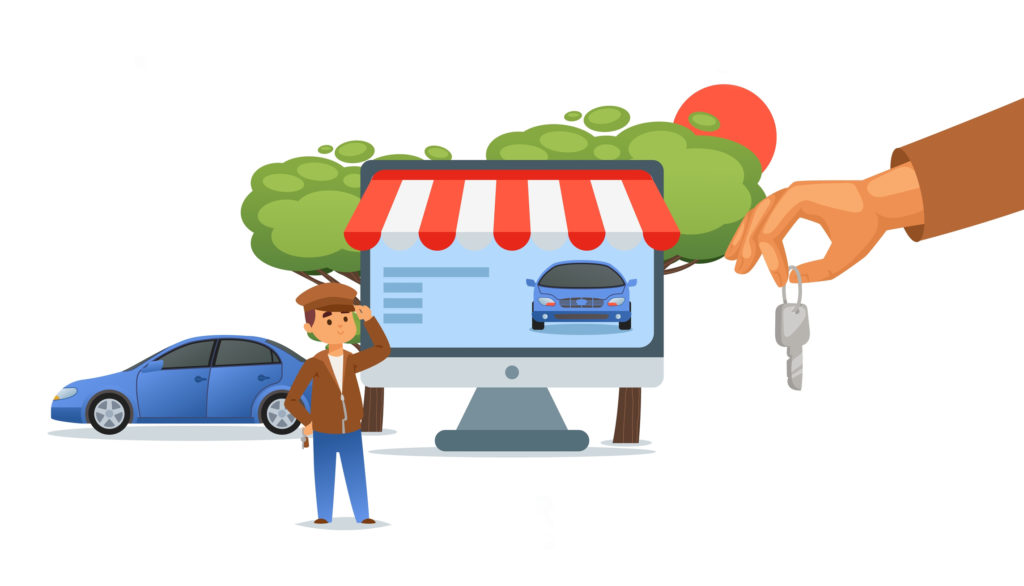 Free home drop-off
Many dealerships were offering vehicle delivery even before the coronavirus pandemic started. To run a smooth home drop-off, many of the same rules that apply to home test drives apply here. Schedule a delivery window with the customer, come prepared with personal protective equipment for yourself and the customer, and designate an assistant to follow you in another vehicle so that you have a ride back to the dealership. If you can, have the customer sign the paperwork in advance through contactless purchasing or try to limit your physical contact with the customer when handling the paperwork. 
Regardless of which new customer experience you're putting in place at your dealership, the most important thing is to communicate these changes to your customers early and often. Explain the precautionary steps you're taking to keep them safe in detail. They'll thank you with their repeated business and brand loyalty when they need servicing or another vehicle in the future. 
Curated, quality insights?