●

Commentary
Nov 5th, 2013
SEO Predictions for 2014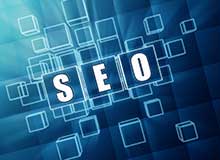 Here's a look at some predictions for SEO in 2014…and Beyond
If you know anything about search engine optimization, you know that the laws of the land change frequently. While the big picture things usually don't change (like do not spam) the specific details have a tendency to change quite a bit from month to month and year to year. With that in mind, we've put together a list of some SEO predictions for 2014 and beyond.
Here's a breakdown of some of the biggest predictions for search engine optimization that are coming up shortly.
Google Authorship
While this has been around for a while now, expect it to become even more important in 2014 and the years ahead. Basically, this technology ties a specific person, with a Google+ account, to content on a website or publication online.
Rich Snippets
In addition to author information, expect Google to use more structured data to improve the usefulness of their SERPs. From star rankings to other information about the content, the more you tell Google, with the right schema, the better chance you'll rise in the SERPs.
In-Depth Articles
This is a feature that Google released in August of this year, even giving some information on what it takes to be considered for this spot in the SERPs. This goes along with the move to more quality and less quantity. Getting one of the three spots on a page is going to become a goal for a lot of webmasters online.
No Keywords
If you haven't heard, Google is going to stop showing all incoming keyword information in Analytics. While there are workarounds and other sources for this information, Google is trying to get webmasters to quit concentrating on specific keywords. Expect this trend to continue.
No Pagerank
You may or may not have noticed that Google's Pagerank hasn't been updated since February of 2013 — this is a long period of time. Google has even mentioned that there will not be another Pagerank update this year. Whether they go to a yearly update or stop using the web metric altogether, this is one huge thing that's going to change for SEO in 2014.
If you look at the list above, you're going to see a few trends. For one, the move from quantity to quality is continuing. This bigger trend is connected to an effort to clean up the web, getting rid of as much spam content as possible and to make spamming a less viable option except for those who have a lot of knowledge and know what they're doing. And even those people are going to run into problems.
Adam Prattler has witnessed many truck accident injuries and still he is always positive and likes to share his experiences with everyone on web. His main hobby is to write articles for various quality websites.
Curated, quality insights?