●

Commentary
Jan 29th, 2021
Smartphones Becoming an Essential Marketing Avenue
Among the many ways that COVID-19 has changed our lives is the rapidly rising profile of the smartphone as an automotive marketing and selling tool. Certainly, American consumers relied on their phones long before the pandemic reared its ugly head. But in the midst of the health crisis, the smartphone has become the one indispensable tool in an era when personal interaction has become far less commonplace and, in many areas, is being actively discouraged by the government. 
Today the phone is being used to purchase necessities, to gather information, to commune with others virtually via social media, and to while away otherwise boring hours by playing games. When viewed through a marketing lens, all of those activities present opportunities to those who are in the business of selling cars.
"I think it's a fascinating space to watch," Jonathan Harrop, senior director of global marketing & communications at Dallas-area-based AdColony, told us. "Anyone who's in the auto dealership space should definitely take another look at how people are using their phones to shop for cars. And if your business isn't looking at that as a viable channel to drive some sales, then take another look because you may be surprised by who you can reach that way."
AdColony is a Century City, Calif.-based service provider that works closely with advertisers and publishers to help them maximize their smartphone campaigns and integrations. The company began as a mobile game development house, but its leaders quickly saw the opportunity advertising to gamers and other smartphone users offered. So it pivoted away from game development and into a tech service.
"On the one hand, we help all those free apps that everybody's used to nowadays, to make money so that they can stay free with our technology of displaying ads," Harrop said. "And then on the other side of that coin, we enable advertisers to reach users in those apps by letting them show ads. We have both the brand advertising side, which is where the auto side of things comes in, but we also do the app-install side of the business. So every time you're in one game and you see an ad from another, there's a good chance that's one of ours."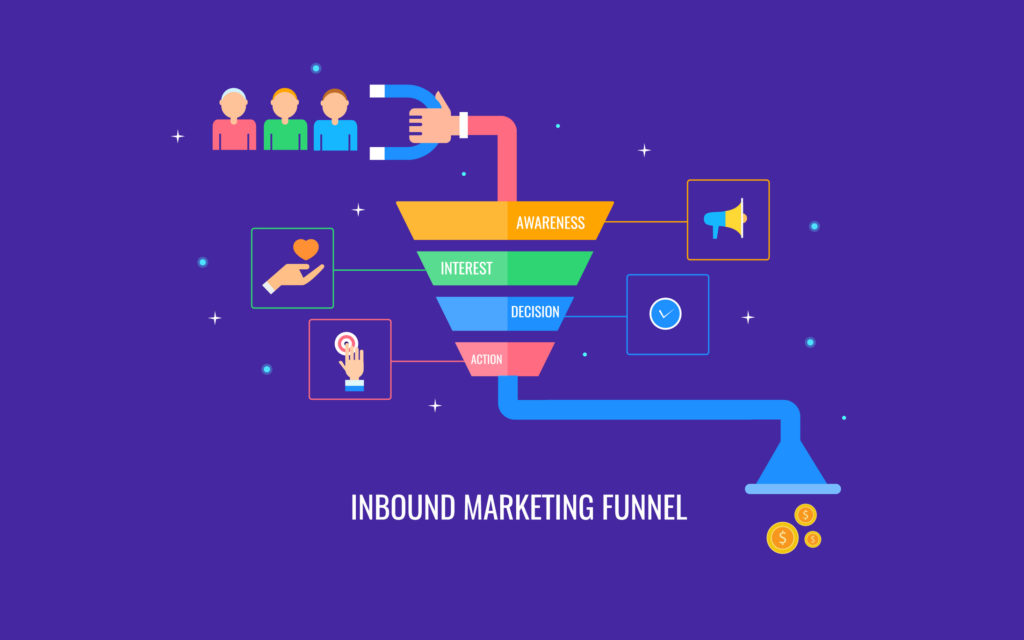 AdColony's recent study of consumer attitudes and behavior, Car Buying Survey 2020 (USA), details just how reliant consumers have become on their smartphones when it comes to shopping for a car. 
Instead of treating their phone as a supplemental research tool, consumers rely heavily on their smartphones for every aspect of the car buying process. A strong majority of respondents to the survey said they use their phones to research car models and specs (66%) and compare prices (74%). Once they've narrowed the search to their top choices, they then use their smartphones to find dealership locations (60%). The 2019 edition of the survey only saw 40% of respondents using their phones to find dealership locations. Over the last year, this number jumped up by 20 percentage points.
"This year we kept the questions more similar to the previous year so we could actually gauge how things are changing," Harrop told us. "Obviously for 2020 the answers are a little different but I'm of the belief that the shift that we saw in smartphone adoption this year and smartphone usage growth isn't necessarily just because of COVID-19."
As with many others who serve the digital side of the auto industry, Harrop believes that Covid has accelerated trends that were already there. Consumer behavior pointed to a swing to more and more smartphone use, but the pandemic jammed its foot on the gas pedal.
"If you were on the fence about ordering groceries from your phone at the end of 2019, it's a pretty good chance you're okay with it by now," he said, "especially if you live in California or some of the more impacted states."
There is no doubt consumers are becoming increasingly acclimated to using their mobile devices to access important shopping and purchasing information. And that information can come from unexpected sources, like mobile-device games. This is an area in which AdColony has enjoyed significant success.
"BMW has been one of our biggest customers, especially internationally over the years doing stuff both for the main marque and MINI," Harrop said. "We've done a couple of great creative units where, within the games themselves, users are actually encouraged to interact with ads in order to receive rewards from the game. Typically, coins or extra lives or what have you."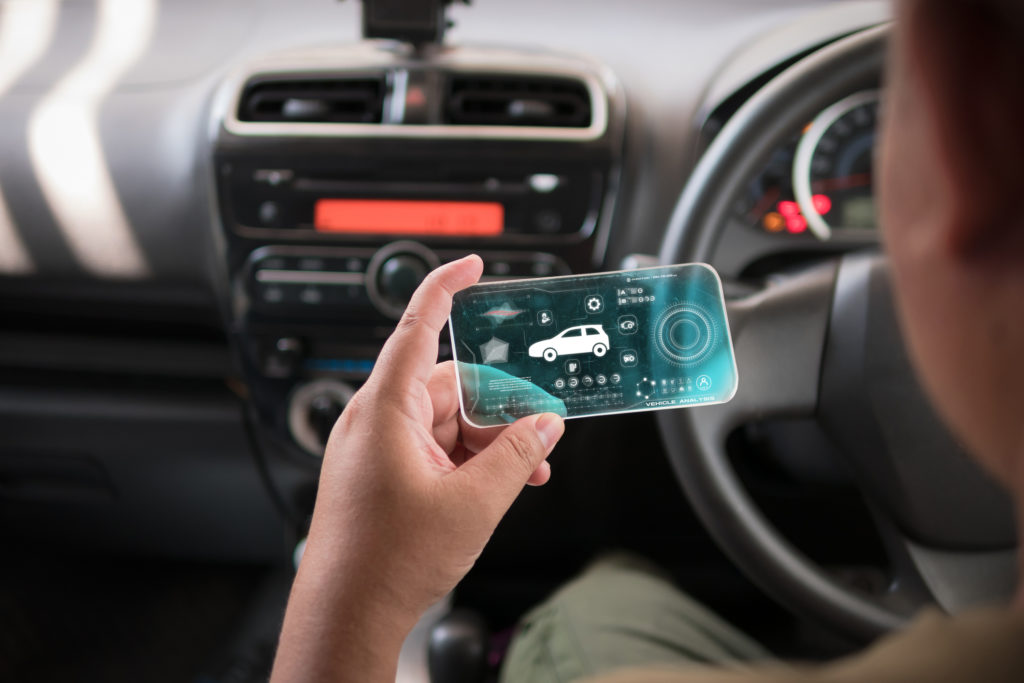 That provides awareness and some degree of branding, but the information offered to consumers can go even deeper.
"Users can tap on specific hotspots to learn more about safety features, performance features, what it's like to drive with the top down — little things like that sort of plant the emotion of purchasing a car rather than just straight facts, but also giving more detail than you would get from a traditional TV ad or radio ad or even a website because it's more interactive."
Forward-thinking marketers are also using consumers' own smartphones to amplify advertising messages that are delivered by radio or television.
"A lot of people use their phones while they're watching TV, and I say "˜watch TV' in the broad sense that could be Netflix, that could be Hulu, that could be broadcast TV," Harrop said. "So when you see a car commercial on TV, a lot of people will go straight to their phone. You know, let me learn more about this car or let me find a dealership for this car. That increase in usage is way up from last year's edition of the survey."
The study found that consumers who research cars on their phones are likely to visit a dealership. More than two-thirds of respondents (70%) said they are very likely or likely to visit a dealership after researching cars on their smartphones, and that number is up 11% over last year's result. Of course, smartphone users are also getting more and more likely to buy a car with a phone in hand.
While more car shoppers use their smartphones throughout the research process, AdColony is also seeing consumers use devices at the actual purchasing stage. Nearly a quarter of the respondents to the AdColony survey said they have used their smartphones to purchase a car. More than a third of respondents say they are interested in online purchase processes.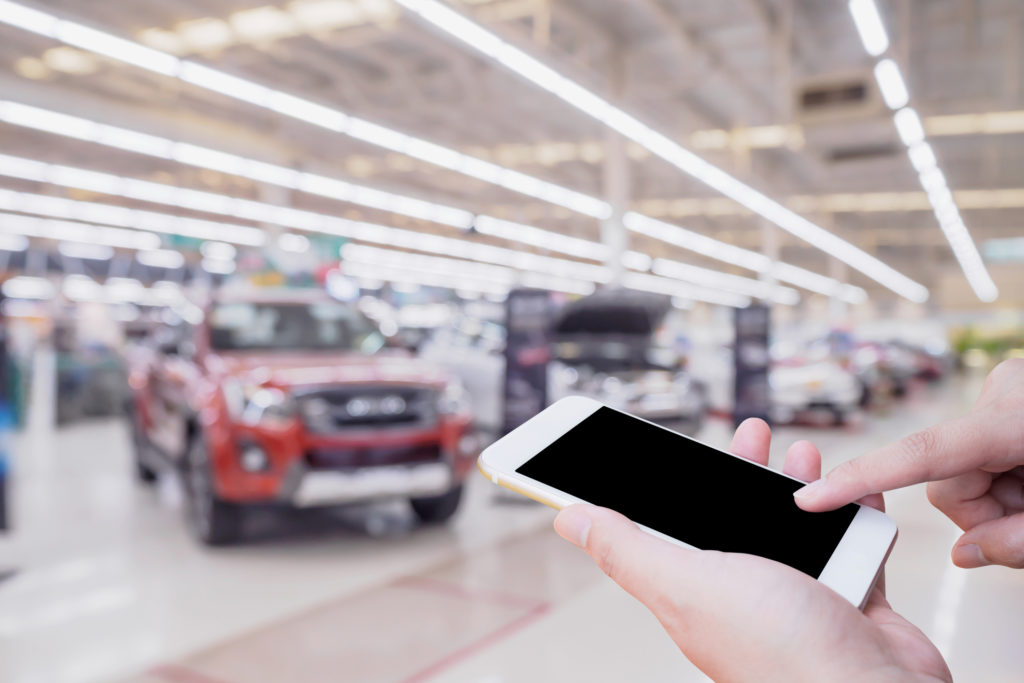 Those marketers who look at a desktop experience as the key to reaching online shoppers might be sorely mistaken. Increasingly it is the phone, not the computer, that is the key shopping and purchase tool of choice.
"The younger people are the more they view a tablet and a phone as all they need," Harrop said. "And if they do have a computer they've tended to have that separation. Now that a lot of people are working from home, they've been using their computer for work and when they're done with work, they like to just say, all right, I'm not touching my computer."
But their phone is their lifeline, the heartbeat of their existence. From vehicle research to price shopping to dealer selection, Americans turn to their smartphones to guide the buying process. And on the leasing edge, more consumers than ever are using their phones to make a car purchase and schedule delivery. Not only can you research and buy a car from your couch in your pajamas, but now you can buy a car on a phone app just like ordering a specialty beverage from Coffee Bean.
Curated, quality insights?