●

Commentary
Oct 1st, 2013
Stop Spinning the Wheels of Customer Service—Start Wowing Women!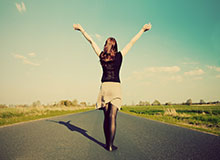 How great is your customer service? How is your customer satisfaction? These are fairly common questions when it comes to marketing folks, and I'm going to be honest. I really don't like them. The term "customer service" reduces the customer to a task list, and "customer satisfaction" doesn't go far enough. I don't want customers to be merely "satisfied," and in the auto industry, you shouldn't either!
No woman in history has ever gone out of their way to tell their friends and family about a "satisfactory" experience they had at an automotive retailer.
In my world at AskPatty.com, our nation of automotive professionals go beyond customer satisfaction when it comes to their women customers: we WOW women. We settle for nothing less. We make sure they're showered with kindness, praise, and helpfulness that they get simply blown away by the experience.
If you want to stop short-changing your customers on their "wow" experience, read.
The first impression
This is your one, singular chance to win a loyal woman customer! The first experience any woman has when walking into your shop is the one image that will stick with her, and it will forever color her opinion. This means that not only should your customer care be stellar when it comes to greeting and consulting new customers, but also that your facility should be clean, warm, welcoming, and inviting.
Takedown those old outdated car ads and put up some nice art. Get rid of the Hot Rod magazines from the 80's, and put out copies of Good Housekeeping. To keep things topical, consider using Vehicle MD. It's a publication just for auto professionals, and contains article content that is well written and appealing to the everyday customer, including lots of content aimed at women.
Always stop to listen
When it comes to wowing women, the first thing you should do is stop talking altogether, after greeting her, and listen. Women often come into an auto shop with a story to tell. Listen patiently, and identify the problem she has that needs correcting. Learn her name as early as you can, tell her yours, and use it in conversation. Once she's finished her story, recount the problem back to her. "Okay, so you had a blowout, and now you need a new tire, but you're not sure of the size? All right, I can help you with that right now."
Stop saying "no" and start saying "no, but..."
It's inevitable that your customers will have requests that you can't fill, or questions you can't answer. Never answer a question with a simple "No." Instead, always offer solutions. If you must say no, follow it with "but..." and a possible solution.
To continue the tire shop example, if the woman asks if you have an exact match of a tire brand you don't carry, you would say, "No, but I can show you some very good comparable brands, and review the specifications with you, or if you're sold on the brand you have, I will check on ordering one for you." Anytime you have to tell your women customers "no," follow it immediately with some additional options, so she knows you're doing all you can to help her.
Keep in touch
The key to retaining women customers is making the experience more personal to her. After she's made her purchase or picked up her vehicle, give her a follow-up call a few days later to make sure she's still satisfied with the product or work. Ask if she has any further questions, and make sure you tell her she's always welcome to contact you personally if she needs anything else.
Follow these easy steps and the result won't just be a satisfied customer — she'll be WOWed!
Jody DeVere is the CEO of AskPatty.com, Inc. Visit www.askpatty.com/getcertified to learn more about how to become an AskPatty.com Certified Female Friendly® Dealer.
Curated, quality insights?