●

News
May 7th, 2014
Subaru of America, Inc. Announces Departure of Chief Marketing Officer Dean Evans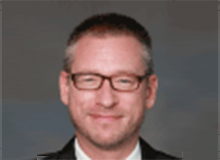 Cherry Hill, N.J., May 2, 2014 — Subaru of America, Inc. today announced the departure of Dean Evans the company's chief marketing officer. Evans reported to SOA president Tom Doll. Evans was responsible for the company's marketing, corporate communications and customer service operations and commenced his position at SOA on September 7, 2011.
"We wish Dean well as he pursues other opportunities," said Doll. "Dean brought strong digital talent to Subaru and leaves behind a strong bench within his group."
Evans led Subaru's marketing team during a time of unprecedented growth with the company enjoying three of its five consecutive years of record sales during his time. Marketing duties will be carried out by Alan Bethke, vice president, marketing in an interim period until the company announces its longer-term strategy to replace Evans.
About Subaru of America, Inc.
Subaru of America, Inc. is a wholly owned subsidiary of Fuji Heavy Industries Ltd. of Japan. Headquartered in Cherry Hill, N.J., the company markets and distributes Subaru vehicles, parts and accessories through a network of more than 600 dealers across the United States. Subaru boasts the most fuel efficient line-up of all-wheel drive products sold in the market today based on Environmental Protection Agency (EPA) fuel economy standards.
All Subaru products are manufactured in zero- landfill production plants and Subaru of Indiana Automotive Inc. is the only U.S. automobile production plant to be designated a backyard wildlife habitat by the National Wildlife Federation. For additional information, visit www.subaru.com.
Additional information and news from Subaru is available at http://www.media.subaru.com.
Curated, quality insights?