●

Best Practices
Nov 4th, 2020
The Automotive Insider's Guide to Having a Seamless Reputation Management Strategy
It's an early fall Tuesday morning. The air is crisp (at least here in the northeast), and your coffee is hot as you pull into the dealership. You immediately notice a giant garbage can knocked over next to the service drive, and squirrels and birds are feasting undisturbed. Service customers have been arriving for a few hours, driving by the unsightly mess as they pull in. Even after their arrival, your guests are staring out the service department window in disbelief. It is a terrible visual, and it literally stinks. What do you immediately think? 
You need to clean up the garbage as soon as possible since no one else has taken the initiative to do so. 
Managing your dealership reviews online can feel a lot like cleaning up that garbage. The days of the phrase "all buyers are liars" are over because, in 2020, every single person has the ability to voice their opinions online, and not just to the managers of the dealership. Vendasta reports that 92% of consumers now read online reviews vs. 88% in 2014. So, if you would take the time to clean up the garbage around the dealership, why wouldn't you have a process in place for handling reviews? 
Every day, millions of automotive consumers go online to research where they should purchase and service their vehicles. They do research across the internet: 
Facebook, CarGurus, Cars.com, Google, and Yelp, your dealership's website, your competitors' websites, and so much more. According to TrustPilot in 2020, Nearly 9 out of 10 consumers read reviews before making a purchase. 
With the highest CSI, the most successful stores recognize the importance of reputation management and have a solid process in place, including well thought out internal guidelines, to address customer reviews. These processes vary depending on the specific circumstances, but most draw from certain general principles. In creating Reputation Management Guidelines for your store, or even in evaluating the Guidelines you might already have in place, some general considerations might include: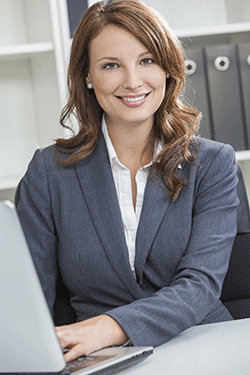 Establishment of a mapped out internal process for the escalation of negative reviews. One of the worst things you can do is not respond to a negative review. Not only does this give you an opportunity to validate your position, but it also can assist in defusing a correctable situation before it escalates to the factory. 
Have a point person to be the "voice" of the store. There should generally be one person who is responding, not 5 or 6 different. This way, one person is accountable for this, and consistency is more likely to be attained. 
Ensure all the key people in the store (Owner, GM, Service Manager, etc.) are aware of the situation before responding to the review. This is tied into the store's reputation management escalation process. You may want to have a conversation internally about what happened to get all of the facts before you respond. 
Encourage your sales team to ask for reviews mentioning their names. When a positive review is made about a particular person, other people who read the review will instantly identify that person as someone they would want to have that same positive experience with. The top salespeople usually have the most reviews.
Your customers are actually content creators! I am sure you don't think of them this way, but you can take a review and repurpose it to be used on your website, social media, a blog, etc. Recognize that reviews provide positive opportunities as well.
In a car dealership today, having a strategic process to address customer reviews is an absolute necessity. Implementing solid controls to manage this process will not only affect your CSI, it will also increase trust. Reviews that are handled well can create meaningful customer interactions and help you to package your online presence in a positive light.
In closing, reviews need to be monitored, tracked, responded to, and then utilized for content creation.
Curated, quality insights?